Chandigarh, August 31:  Senior leader of the Shiromani Akali Dal (SAD) Prem Singh Chandumajra has restated that his party will not form alliances with either the opposition bloc INDIA or the NDA. He emphasised that his party would never forge an alliance with parties that do not uphold the principle of 'federalism'.
"The Shiromani Akali Dal had made it clear from the very first day that we are neither with the NDA nor with the INDIA alliance; we are not with any such alliance that does not support federalism. The INDIA alliance shows that all parties are coming together to save one family," he said.
This comes as the Opposition bloc is holding a two-day meeting in Mumbai on Thursday (August 31) and Friday (September 1). The agenda of this meeting is likely to announce a coordination committee, a logo, and panels to draft a common minimum programme for the alliance. In this meeting, the 26 political parties that are part of the alliance will discuss the seat-sharing ratio and establish a secretariat to enhance coordination between all member parties.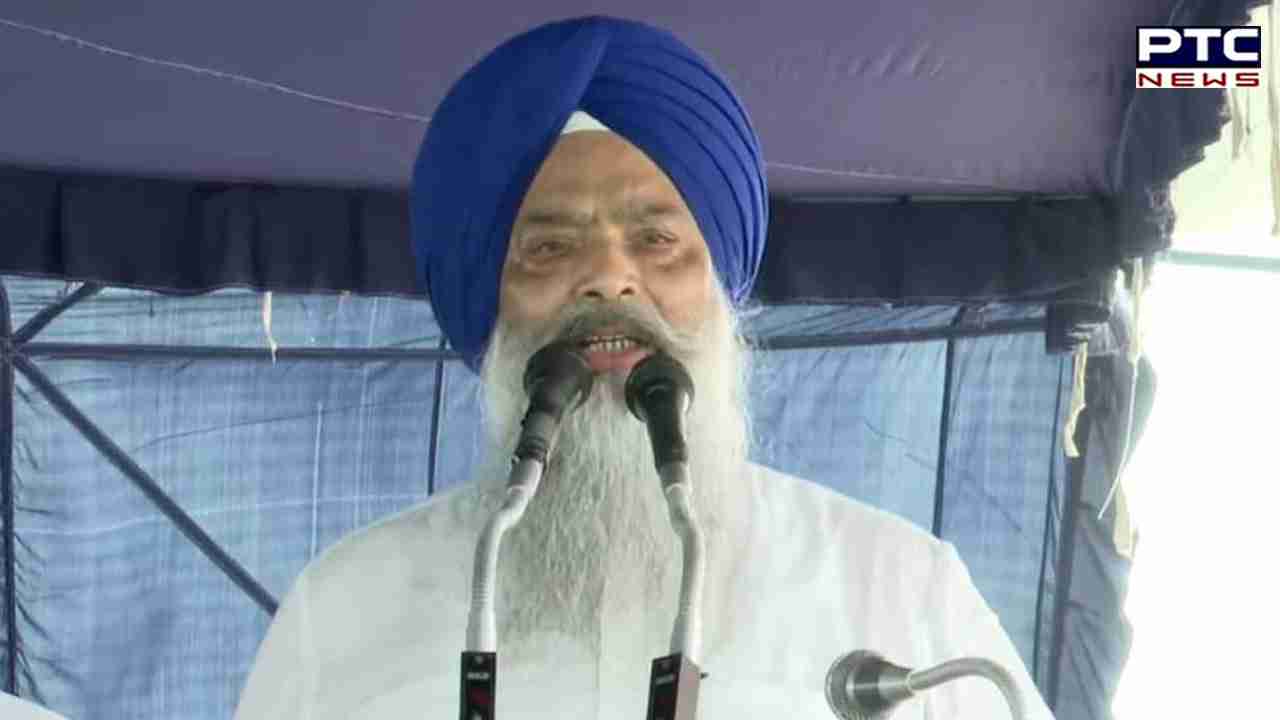 Reacting to the announcement made by Punjab Chief Minister Bhagwant Mann on Wednesday regarding the employees of DC offices in Punjab, Prem Singh Chandumajra said he should avoid such statements. "Such statements by the Chief Minister will enrage government employees even more. The Chief Minister should listen to the demands of the employees, consider them, and explain them properly, and the government employees should also continue their work along with their demands so that the common people do not face any problems," he added.
The Punjab CM warned on Wednesday of strict actions against revenue officers and DC office staff on their proposed pen-down strike.
The Patwar Union and the Revenue Kanungo Association are demanding that a 'false' case registered by the Vigilance Bureau against their members be withdrawn. Also, the Punjab State Deputy Commissioner Office Employees Union is demanding due promotions and the filing of vacant positions. The DC office employees have proposed a three-day strike between September 11 and 13, while a separate strike has been called by the Patwar Union along with the Revenue Kanungo Association on September 1.
Taking to X (formerly Twitter), Bhagwant Mann said  his government would not tolerate any indiscipline or blackmail and directed employees not to stand in favour of their "corrupt colleagues". "Anyone going on strike would be immediately placed under suspension," he said.
"The government will not allow the common man to be inconvenienced because of the strike by the staff. There are hundreds of unemployed youth looking for jobs. Employees are free to go on a pen-down strike, but the government will decide whether the pen is to be given back to them or not," Bhagwant Maan tweeted. 
- ANI