PTC Web Desk: Congress leader Rahul Gandhi travelled 50 km from Ambala to Chandigarh by a truck on Monday evening. The videos of the Congress leader seated in the co-driver's seat and waving at the commuters have also gone viral on social media.
As per party workers, Rahul Gandhi also spoke to the truck drivers during this time and also listened to their grievances. Rahul Gandhi stopped the truck at 5.30 am at Manji Sahib Gurdwara in Ambala city. A video of his journey by truck has been shared by Congress leader Supriya Shrinate on social media.
Earlier, highway drivers travelling from Delhi to Ambala were also in for a surprise when they spotted Congress leader Rahul Gandhi in a truck driving past them.
As per sources in the Congress, Rahul Gandhi was travelling to Shimla to spend some time with his mother Sonia Gandhi. On the way, he met truck drivers at a dhaba in Sonepat, Haryana, and hitched a ride to Ambala during which he spoke to them about their grievances.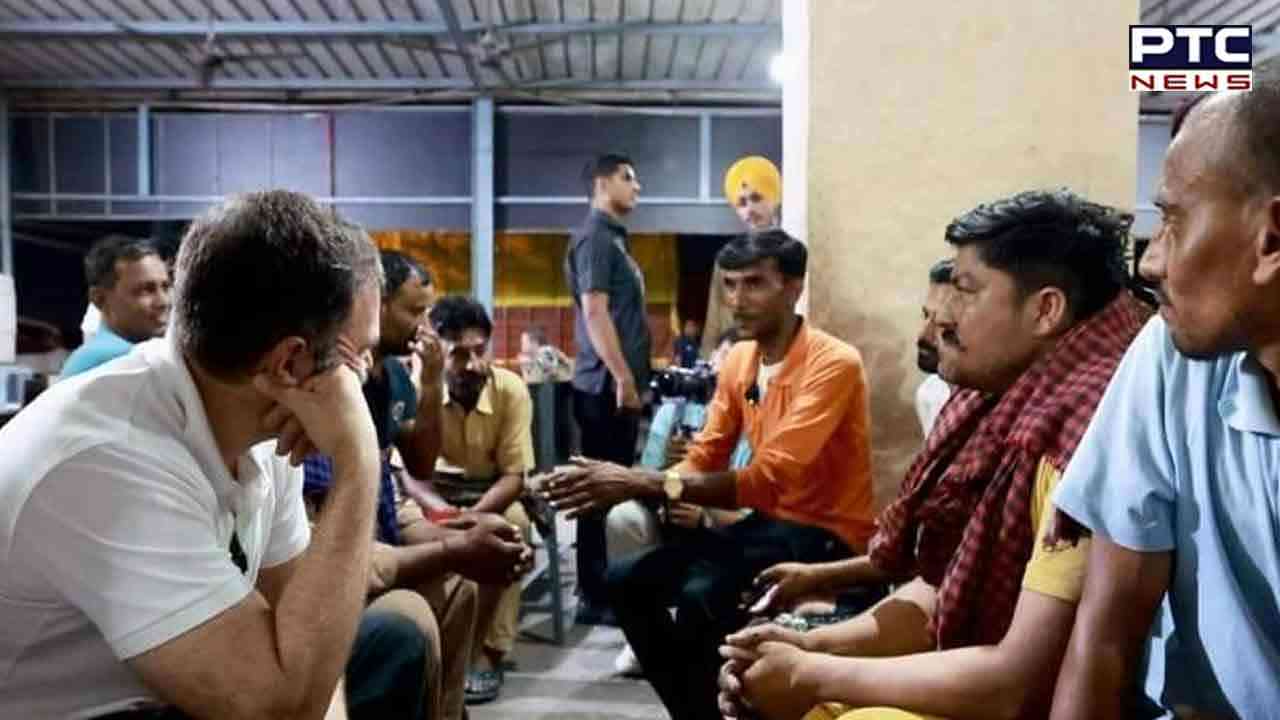 "According to media reports, about 90 lakh drivers ply on Indian roads. They have their own problems. Rahul ji listened to their Mann Ki Baat," the Congress said making a dig at the monthly radio address by Prime Minister Narendra Modi.
- With inputs from agencies