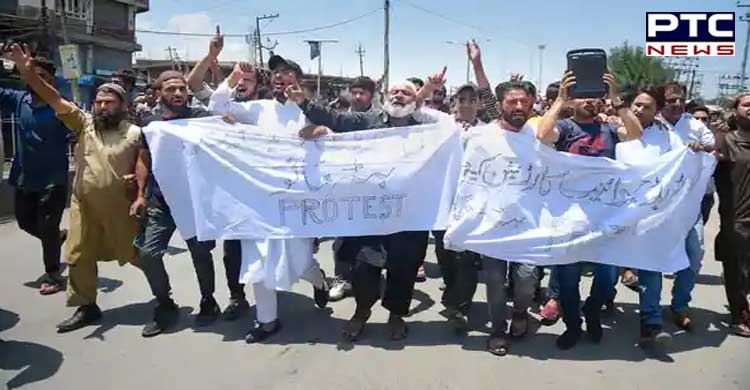 Amid inflammatory remarks against Prophet by suspended BJP leader Nupur Sharma and expelled party leader Naveen Jindal, various parts of the nation, including Punjab, Haryana, Uttar Pradesh, Ranchi, Hyderabad, witnessed protests on Friday.

The protest had turned violent after the incidents of stone-pelting and torching of several vehicles and vandalisation were reported. Many people have sustained injuries in the violent protests.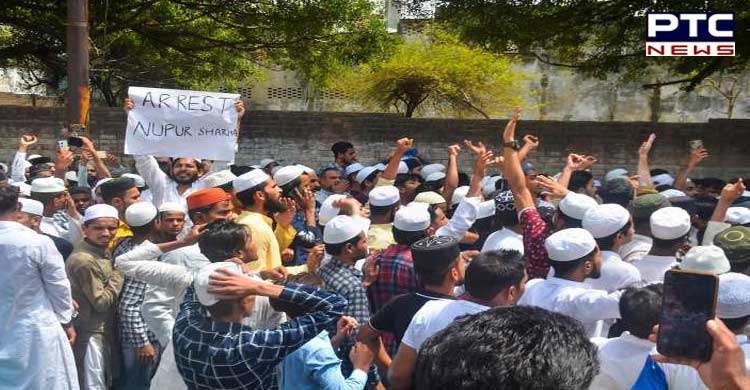 Also Read: Prophet remark case: Delhi court sends 30 AIMIM activists to 3-day judicial custody
After the protest call by Ludhiana Jama Masjid, protests were held across Punjab demanding the arrest of those who disrespected the Prophet.
As per the reports, a massive protest broke out at Delhi's Jama Masjid which have been later brought under control after the police removed protestors from the protest site.
Several incidents of violence including sloganeering and stone-pelting were also reported from several parts of Uttar Pradesh prayers when people began protesting against the inflammatory statements of former BJP leaders Sharma and Jindal.
Meanwhile, in Navi Mumbai, women carry out a protest march against the controversial remark by Sharma.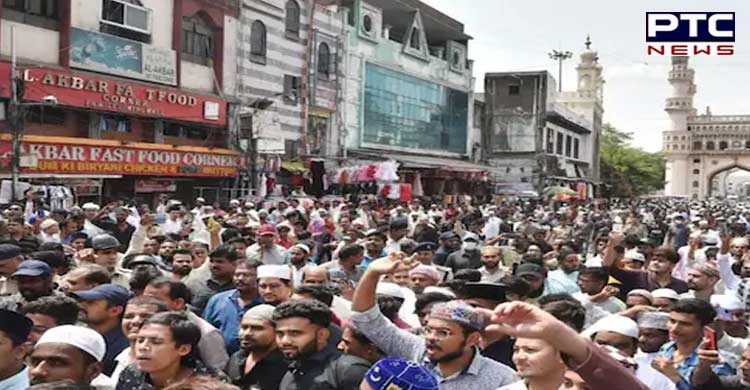 Similar protests were held in West Bengal. Locals in West Bengal's Howrah also protested against the controversial statements of suspended BJP spokesperson Nupur Sharma.
The protests took place near Ankurhati on NH 116, disrupting traffic for quite some time.
A few protesters who were present on the site shouted slogans that Nupur should be given the harshest punishment.
Muslims also staged a protest against Nupur Sharma after Friday prayers at Aziziya Masjid at Mehdipatnam junction in Hyderabad.
Around 200 people staged protests raising slogans against Nupur Sharma. Protesters were seen with placards in the protest on the road of Mehdipatnam. Police deployed heavy police force along Central Reserve Police Force (CRPF) to prevent any untoward incidents.
This comes as the row over the comments on the Prophet by suspended BJP spokesperson Nupur Sharma has blown up, leading to global outrage.
Over the last few days, several countries such as Malaysia, Kuwait and Pakistan condemned recent remarks made by a few BJP leaders.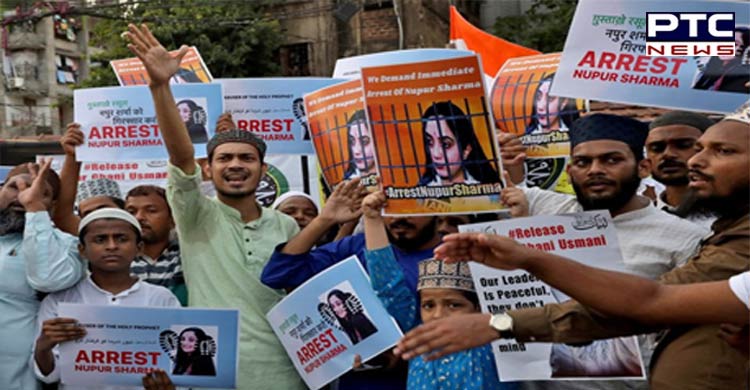 Also Read: Massive protests at Delhi's Jama Masjid over remarks against Prophet  
The BJP suspended spokesperson Nupur Sharma and expelled media in-charge, Naveen Jindal, over the remarks. The party issued a statement emphasising its intolerance for disrespect of any religious personality.
-PTC News