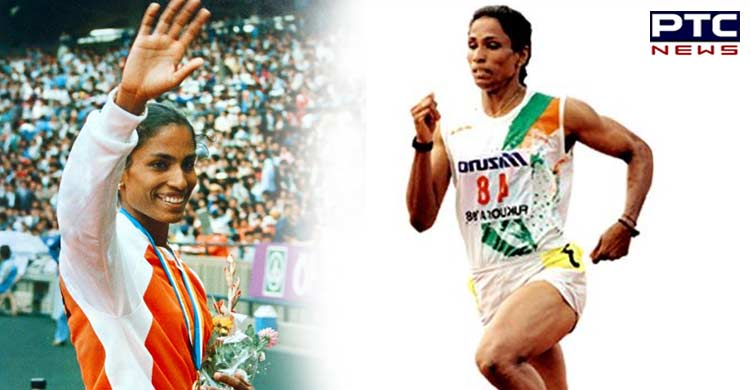 PT Usha Birthday: The pride of the nation PT Usha, also known as the queen of Indian track, born on 1964 June 27, turns 55 here on Wednesday. We all remember her breathtaking performances but besides her achievements in sports, here are some facts about her life that will keep you motivated for the day.
PT Usha was born in a small town and belonged to a non-athletic family. Her parents had no idea about sports but her uncle persisted her to focus on her game. She joined sports so that she could get a job as a sports instructor, little did she know what sports would give to her in the near future.
"Payyoli Express", "Queen of Indian Track and Field"," Golden Girl" various titles are awarded to the fastest lady PT Usha for her brilliance.
Also Read: Queen puts forward son Charles as next head of Commonwealth
In 1984 at Los Angeles Olympics, where PT Usha being the first Indian to qualify for semi-finals, she started off like a bullet. But got hammer blown as her start was declared false and she had to restart. Her second attempt wasn't as brilliant as the first one, resulting in a near-win situation. But her journey to semi-finals brought her to limelight overnight. After that she was titled as "Payyoli Express" and even a road was named after her in Kochi.
Usha after taking retirement wasn't happy with her daily routine. She still wanted to serve her nation in an alternative way, so she started her own school in Kozhikode Kerala namely," Usha School of Athletics" with the goal of producing Olympians for the nation. It is well known for providing advanced practice to upcoming athletes. Nearly 90 girls so far have benefitted from her school. National record holder Tinku Luka is also a product of Usha's school.
Also Read: https://www.ptcnews.tv/sania-mirza-among-eight-dropped-from-top-scheme/
Revathy S Varmah is about to make a biopic on Usha's life. Speculations are either Priyanka Chopra Jonas or Katrina Kaif will be portraying PT Usha on screen.
-PTC News