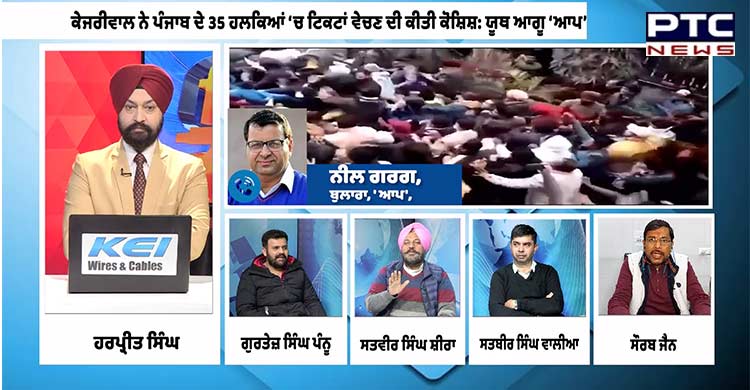 PTC Vichar Taqrar: At a time when the Punjab Assembly elections 2022 are nearing, several Aam Aadmi Party (AAP) leaders, including Saurabh Jain, have opened a tirade against their party for "allotting tickets to turncoats".

AAP leaders have accused the party leadership of selling tickets for the Punjab Assembly elections 2022 to leaders who have recently joined.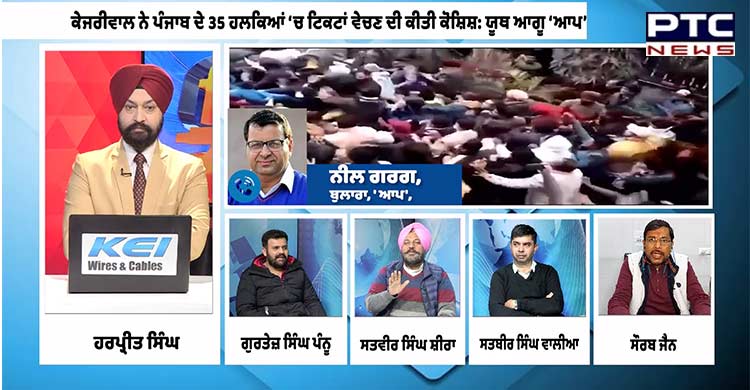 Tuesday's edition of one of the popular TV debate shows — Vichar Taqrar — hosted by PTC Editor Harpreet Singh Sahni — also highlighted the same issue. The speakers included Satbir Singh Walia, AAP leader Saurabh Jain, Gurtej Singh Pannu and Satvir Singh Sheera.
Also read | Vaccination only weapon as India likely to see surge in Covid cases: Expert
Harpreet Singh said several AAP leaders were alleging that tickets had been sold to turncoats. However, the AAP has been maintaining that since Saurabh Jain was not allotted ticket, he had turned rebellion.
When questioned on the allegation of party tickets being sold to turncoats, AAP leader Saurabh Jain, however, alleged that the AAP also demanded money from him for giving him ticket from Patiala.
Saurabh Jain said the party leadership made him talk to Raghav Chadha over the phone and he was assured of all support for contesting the Punjab elections from Patiala and that he would be briefed on it by Sushil Gupta.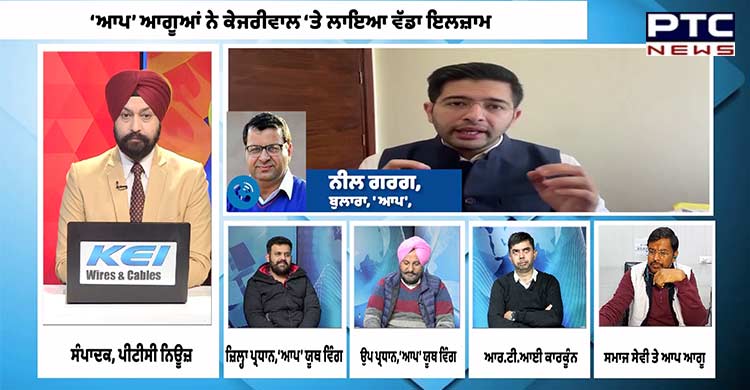 "Sushil Gupta, however, told me that I would be allotted ticket provided I extend monetary help to the party. I was told that requirement is between Rs 25 and Rs 30 crore, but they (party) are demanding Rs 3 crore from him (me)," alleged Saurabh Jain.
He said when he refused to give the amount, the party told him that they would be forced to allot a ticket to a candidate from another party, who was ready to give the amount.
AAP's Mohali district youth wing president Gurtej Singh Pannu said 13 leaders who had joined the AAP just a few days ago had been allotted tickets, thereby questioning the claims of the party of giving tickets to only those leaders who had been associated with it for two three years.
Also read | NCP to contest Assembly elections in Goa, UP, Manipur: Sharad Pawar
He said the party claimed to be different but had given tickets in 56 constituencies to political leaders who switched sides from other parties, within one or two days of their joining the party. "Why were hardworking party workers ignored in Mohali and other places?" he asked.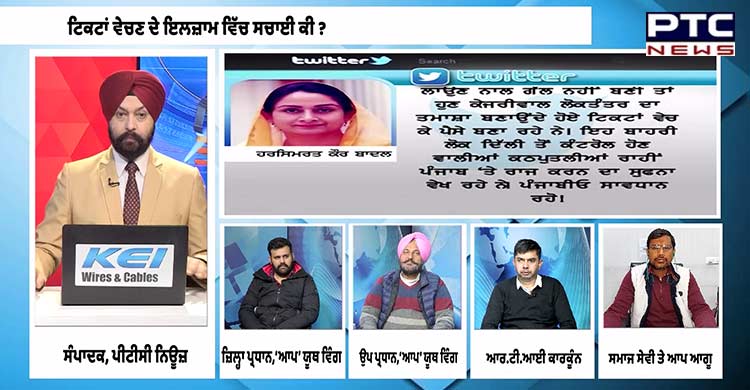 Saurabh Jain said the party had no base in Punjab and it had no candidates to field.
On the other hand, AAP spokesperson Neel Garg, however, refuted the allegations and termed these as baseless.  He said the party was committed to raise voice for truth and justice.
For detailed information, please watch the full episode of our popular debate show Vichar Taqrar.
For more episodes of Vichar Taqrar, click here.
-PTC News