PTC Web Desk: In a bizarre incident, an Indian-origin couple, Victoria and Panav Jha, could not attend their own wedding reception as they got stuck in a lift of a hotel in North Carolina. They were accompanied by four other guests.
Victoria and Panav Jha and their guests were later rescued by the Charlotte fire department. "Thankfully, no one required medical aid," the fire department said in a statement as it released a picture with the couple and their guests.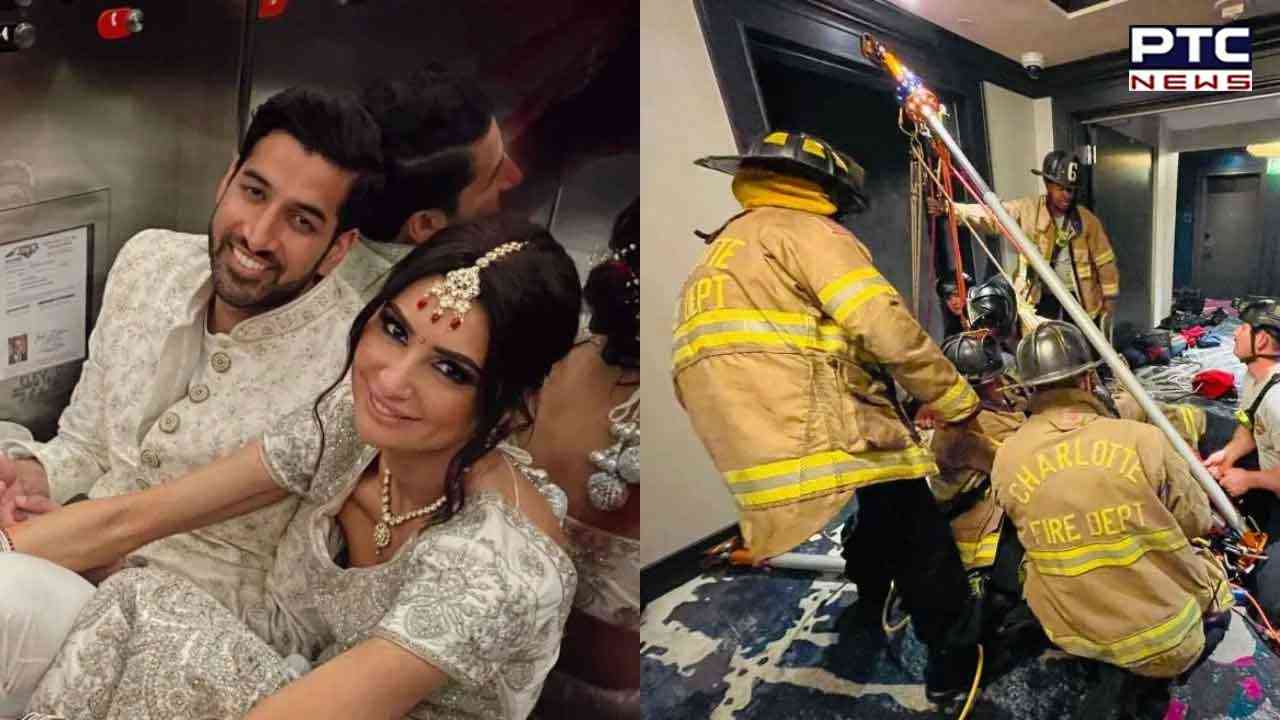 Also Read | Guinness World Record: Akshay Kumar breaks record for most selfies taken in 3 minutes
It is learnt the the Indian-origin couple remained stuck for about two hours. Although rescue personnel tried to fix the lift, firefighters had to be called to the area.

"WEDDING NIGHT RESCUE: First, congratulations to Mr. and Mrs. Jha on your wedding day. Although Charlotte Fire wasn't formally invited, we weren't exactly wedding crashers either. Early this morning, our crews responded to an elevator entrapment. When Charlotte Fire crews arrived, 6 people were trapped in a hotel elevator between the first and second floor. Firefighters rigged equipment to hoist those trapped up out of the elevator to the best access point on the fourth floor. After the first person was recused, she said, "please get my sister out next, she's the one in the wedding dress." All 6 who were pulled to safety were part of the Jha wedding party. Thankfully, no one required medical attention. Mr. and Mrs. Jha, we hope today is the start of a long and happy life together. Well done to our responding crews, Ladder 1, 4, Engine 1, 2, 4, 11, 42, Rescue 11 and Safety 1," read the post shared by the Charlotte fire department.
Also Read | Old school Punjabi romance track 'Kaddh Di Haan Raat' out now
- With inputs from agencies