Chandigarh, January 21: Team of Police Station Cyber Crime busted a Gang of scammers of fake calling from abroad.
Chandigarh Cyber Crime cell arrested three in the Case FIR No. 04 Dated 17.01.2023 U/S 419, 420, 467, 468, 471, 120B IPC, PS-Cyber Crime, Sector 17, UT, Chandigarh under supervision/direction of Sh. Ketan Bansal, IPS, SP/Cyber Crime, Chandigarh, close guidance of Sh. A Venkatesh, DANIPS, DSP/PS-CC& IT, UT, Chandigarh and leadership of Inspector Ranjit Singh, SHO, PS-Cyber Crime, Chandigarh.
Detail of Accused
1. Faisal Ansari , S/O Javed Ansari, VPO- Dhampur, Bijnore, U.P.
22 Years
BSC- IT
2. Mohd. Mazid S/O Aneesh Ahmed, R/O VPO- Dhampur, District- Bijnore, U.P.
24 Years
10 2
3. Nadeem Ahmed S/O Naeem Ahmed, R/O VPO- Dhampur, District- Bijnore, U.P.
34 Years
BSC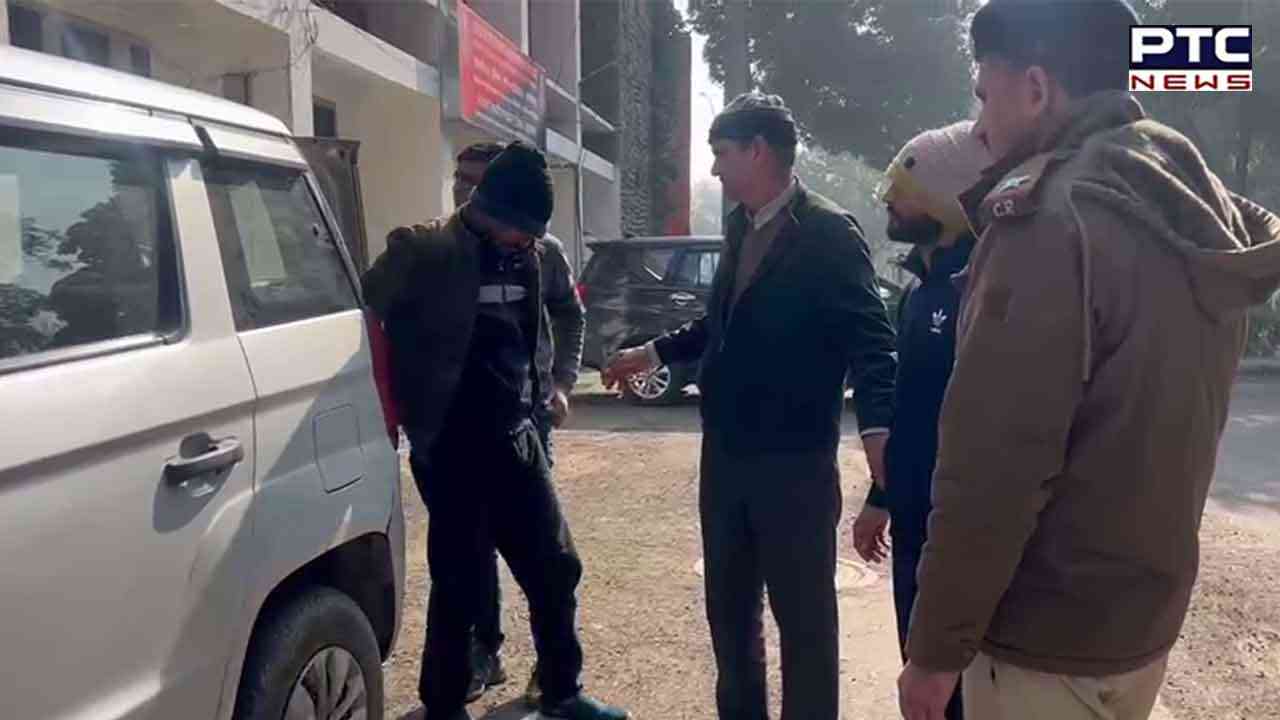 Also Read: Punjab transfers 10 Excise, State Tax Officers
Brief Facts of Case
The case was registered on the complaint of Sh. Surinder Jit, # 462, Type-2, CRPF Camp, Hallo Majra, Chandigarh, in which, he stated that on 14.12.2022, he received a WhatsApp call from unknown person on his mobile number 8837781361, the caller told him that he is calling from Canada.
On this, he realized that the voice of the caller is same of his cousin brother Kuku and the caller told him that he is sending some amount to him and he provided his SBI account No. 30357223235 to caller. After some time, a receipt of Rs. 15,70,400/- was sent to him on his mobile WhatsApp. Further, he received a Whatsapp call and the caller told him that the health of his agent's mother is not well and he require some amounts, the caller provided him account number 41425907679, SBI Bank.
The applicant transferred Rs.50,000/-, Rs. 20,000/-, Rs. 20,000/- & Rs. 10,000/- (Total Rs. 1,00,000/-) in alleged bank accounts. Later on, when he verified he found that no amount of Rs. 15,70,400/- have been transferred to his account and he has been cheated.
On 17.01.2023, a raid was conducted at Govindpura, Mani Majra from where accused Faisal Ansari was arrested and on his discloser accused Mohd. Mazib was found present at House No. 46, First Floor, near DC School, Govindpura, Mani Majra, Chandigarh was also arrested and case property was also recovered from him. Further. Mohd. Mazid stated that accused Nadeem is also involved in this cheating and after that on 17.01.2023; accused Nadeem Ahmed was also arrested from House No. 46, First Floor, near DC School, Govindpura, Mani Majra, Chandigarh.
As per the investigation conducted so far, it has been found that there are transactions of more than Rs. 1 Crore made in the account of accused Mohd. Mazid and more than Rs. 50 Lakh in the account of accused Nadeem Ahmed and Faisal Ansari.
During the course of investigation, crime proceeds from these alleged bank accounts further have been said to be invested in Binance Platform through Hawala Transactions
The accused are in police remand for three( 03) days i.e. up to 22.01.2023 and the recovery of main data where accused have save the data of victim & other relevant i.e. Debit Card, Credit Card are yet to be recovered and search of other accused is continue. The case is still under investigation.
Several mobile phones have been recovered from the accused.
Tips to keep yourself safe from fraud calling
1. If any financial fraud happened, Dial Helpline No. 1930 or 112.
2. Visit only official & trusted Websites.
3. Don't Click or Download any unknown link.
4. Never Share your Banking details with anyone.
5. Never Share any kind of OTP with anyone.
6. Always Search for Customer Care No from official website from Google.
7.Calls on WhatsApp or other messaging platforms saying that your near and dear ones are in distress to be verified.
Also Read: CM Mann to launch first major education project- Schools of Eminence
- PTC NEWS