Chandigarh, February 2: Punjab Chief Minister Bhagwant Mann on Wednesday slammed the Union government for presenting an anti-Punjab, anti-people, anti-farmers and directionless union budget.
CM Mann issued a statement and wrote, "It is shameful that going by its myopic mindset the Union government has completely ignored the state thereby bringing a huge disrespect to countless sacrifices made by the brave and hard working Punjabis in pre and post independent era."
Also Read: Union Budget 2023 to give boost to exports, manufacturing: Govt
The Chief Minister said that he is peeved to learn that all the genuine demands of Punjab have been blatantly ignored and state has figured nowhere in the Union budget. He said that after Republic Day, during which state's tableau was kept out of parade, this is second deliberate attempt of the BJP led centre government to undermine contribution of Punjab. Bhagwant Mann said that he fails to understand why the BJP is meting out such step motherly treatment with Punjab.
Chief Minister further stated that being a border state they had demanded Rs 1000 crore for modernisation of BSF and state Police from centre. He said that this fund necessary to combat the smuggling of drugs and weapons from across the border especially through the hi-tech drones. However, Bhagwant Mann said that Union government gave cold shoulder to this demand by not allocating budget for it thereby completely jeopardising security in border state.
Likewise, the Chief Minister said that during pre-budget meetings they had flagged off necessity to start Vande Mataram trains from Amritsar and Bathinda to Delhi for facilitating the people. But, he said that this demand has been completely ignored along with the idea of connecting all the five Takhts of Sikhs through Rail route.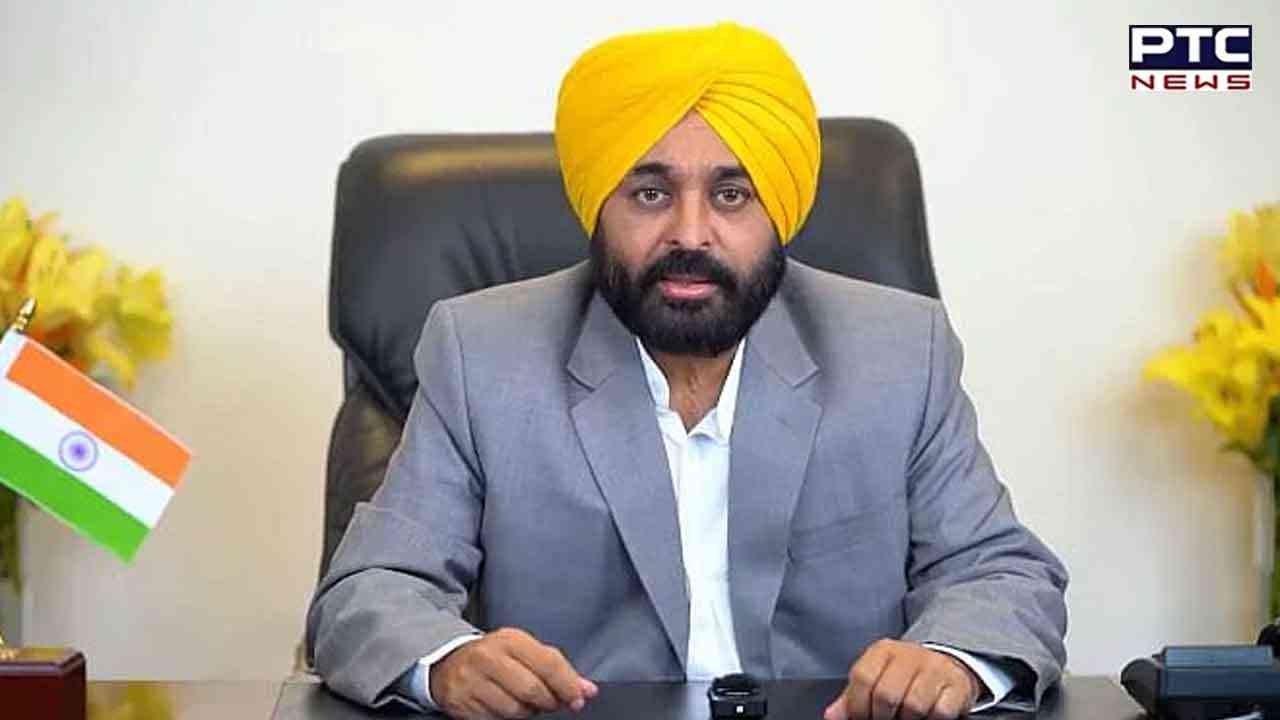 Bhagwant Mann said that this religious circuit would have given boost to tourism in state besides facilitating the commuters.
The Chief Minister also lamented that the budget has exposed the anti-farmers stance of the Modi government. He said that this is the last budget of incumbent Modi government but despite of fall claims nothing has been done to double the income of the farmers. Bhagwant Mann said that even the government has run away from giving remunerative MSP on crops to farmers which is very unfortunate.
The Chief Minister said that they had been pursuing case of Rs 1500 financial assistance by centre to farmers along with matching grant by state for solving the problem of paddy menace. However, he said that nothing has been done in this regard by the Union government. Bhagwant Mann said that though the Union Finance Minister has vaguely announced that new nursing colleges will be opened but for it also no timeline has been fixed.
The Chief Minister said that though Schedule Tribes have been offered various facilities in budgets but the Schedule Caste and backward class brethren have been completely ignored. He said that it is totally a scripted paper budget which is both directionless and retrogressive. Bhagwant Mann said that the budget lacks vision for the common man which is very unfortunate.
Also Read: CM urges local industrialist to become brand ambassador of state to serve their motherland
The Chief Minister cautioned the Union government to stop playing with fire by ignoring the state on key issues. He said that India cannot be imagined without Punjab and BJP led Union government's attempt to ignore the contribution of Punjab and Punjabis will not be tolerated. Bhagwant Mann said that Punjab had been sword arm and food bowl of the country and its role can never be eliminated by such tantrums.
- PTC NEWS