Colonel Manpreet Singh's Last Rites: People from Mohali and Chandigarh gathered to bid farewell to the martyred Colonel in a solemn atmosphere.
PTC Exclusive coverage shows the mortal remains of Colonel Manpreet Singh consigned to flames on Friday afternoon with full state and military honours at his native Bharonjian village in Punjab's Mohali as thousands of mourners joined the grieving family and officers for his final journey.
The body of Colonel Manpreet Singh reached Punjab's Mohali on Friday morning and his mortal remains were being taken for the final rites with mourners chanting "Col Manpreet amar rahe" and "Jo Bole So Nihal, Sat Sri Akal."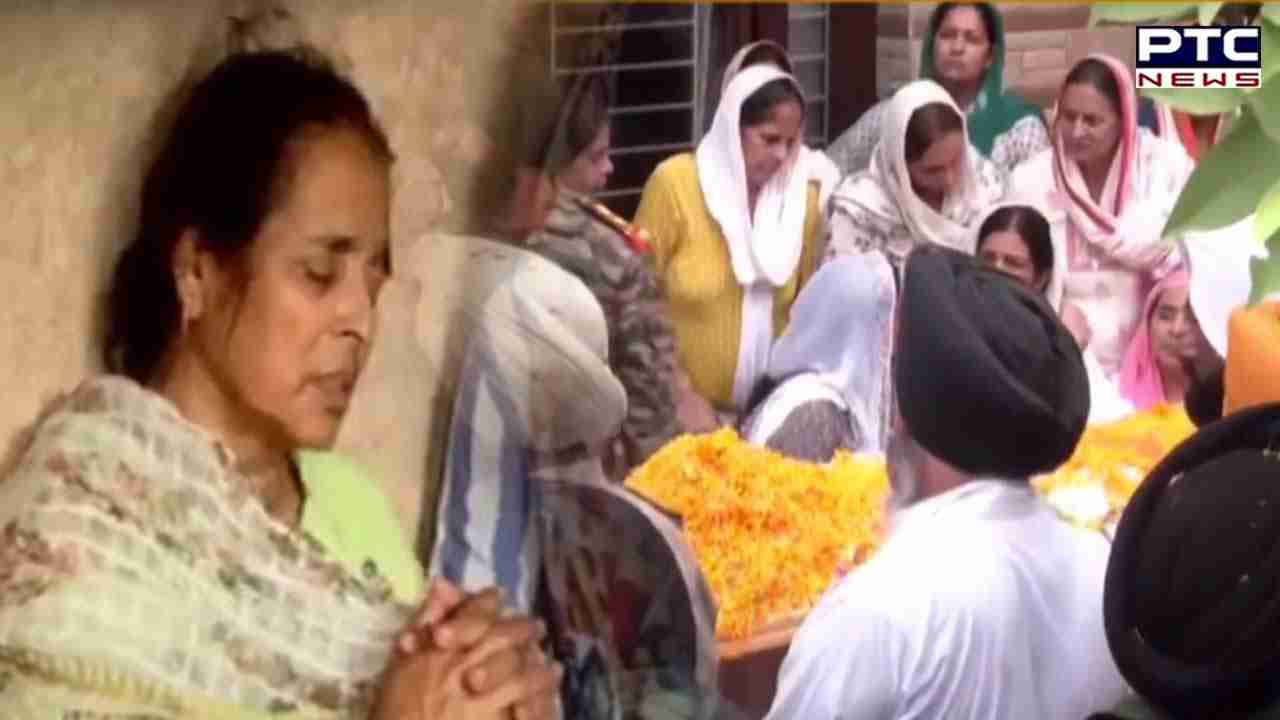 Heartfelt videos in Mohali capture the cremation ceremony, including his son in camouflage attire and his daughter paying her respects to her heroic father, who lost his life in the Anantnag anti-terror operation. 
Martyr Colonel Manpreet Singh's wife Jagmeet Kaur can be also seen paying tribute to his brave husband by folding her hands as she bids him a final goodbye.
Meanwhile, Punjab Governor Banwarilal Purohit also laid a wreath on Colonel Manpreet Singh's mortal remains to pay his respects.
Notably, Manpreet Singh was a distinguished officer in the Indian Army who was hailed from Punjab's Bharonjian village in Mohali district and braveheart was only four months away from completing his tenure with RR, after which he was likely to be posted at a peaceful station.
Manpreet Singh is survived by his mother, his wife Jagmeet Grewal, and two young children—a six-year-old son and a two-year-old daughter. 
Notably, Manpreet Singh served around 17 years in Indian Army and courageous officer recently received a gallantry award from the army for his brave actions while serving as Lieutenant Colonel in the RR. 
As a Lieutenant Colonel with the RR, he was honored with the Sena Medal for Gallantry in 2021 for his courageous actions in Jammu and Kashmir, where he had engaged and neutralised terrorists who had initiated indiscriminate firing. It is worth noting that the 19 RR battalion had previously eliminated the notorious terrorist Burhan Wani in 2016.
- PTC NEWS