Chandigarh, March 13: With G-20 Summit around the corner, the Punjab Police undertook a special operation 'OPS Seal-II' wherein all vehicles entering the border state of Punjab were thoroughly checked.
'OPS Seal-II' was conducted at all inter-state boundaries of the state on the directions of Punjab DGP Gaurav Yadav to make Punjab a safe and secure state.

As many as 112 well-coordinated strong nakas involving over 1,500 police personnel were set-up under the supervision of inspectors/DSPs at all entry/exit points of 10 districts, which share boundaries with Himachal Pradesh, Jammu and Kashmir, Rajasthan and Haryana. The 10 inter-state border districts include Pathankot, Sri Muktsar Sahib, Fazilka, Ropar, SAS Nagar, Patiala, Sangrur, Mansa, Hoshiarpur, and Bathinda.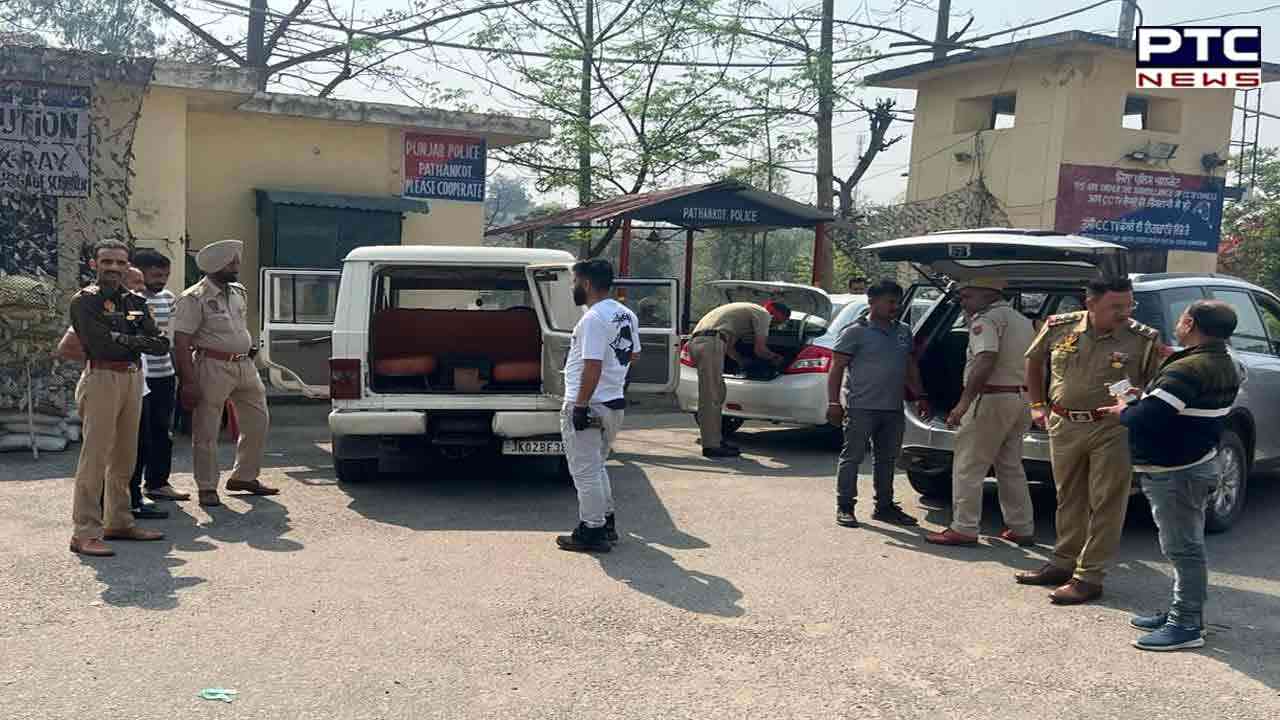 Also Read | Nitin Gadkari compares UP CM Yogi with Lord Krishna, calls his rule 'Ramrajya'

The operation was conducted in a synchronised manner from 8 am to 2pm and all SSPs were asked to mobilise a maximum number of officers and manpower for this operation to lay strong 'nakas' at sealing points under the supervision of gazetted officers/SHOs.

ADGP, Law and Order, Arpit Shukla said as many as 5,669 vehicles entering the state were checked, of which 300 were challaned and 39 were impounded. The police also registered 21 FIRs and arrested one proclaimed offender. Apart from this, police teams have recovered 3kg poppy husk, 3.8Kg opium, 140gram of heroin and two illicit weapons, he added.
Meanwhile, the operation was aimed at preventing the influx of illegal arms and ammunition, drugs and illicit liquor in the state, besides, keeping vigil on the movement of gangsters and anti-social elements, especially amid the forthcoming G-20 Summit.
Also Read | Disproportionate assets case: SC rejects plea on closure of CBI enquiry against Mulayam Singh Yadav, kin


- PTC NEWS