Amritsar, May 23: Days after Punjab Chief Minister Bhagwant Mann criticised the extending of rights to telecast 'gurbani' at the Golden Temple, Amritsar, to only one TV channel, Shiromani Gurdwara Parbandhak Committee (SGPC) chief Advocate Harjinder Singh Dhami on Tuesday hit back at the CM and said G-Next Media was not charging anything for the same. The telecast is free of cost on PTC Channel.
Advocate Harjinder Singh Dhami said the efforts to start LIVE telecast of Gurbani were started way back in 1998. Punjabi World TV was given this right in July 1998, but they could not execute the same and left in 1999.
Thereafter, they entered into an agreement with UK Khalsa World TV, North Indian TV Limited, which also backed out and the agreement ended. In September 2000, ETC Network came on board and they were supposed to give Rs 50 lakh annually for LIVE telecast, but they also could not execute and in the end, the agreement was executed with G-Next Media Private Limited.
The SGPC chief said in a fresh agreement signed on July 24, 2012, the committee gave exclusive rights of Gurbani telecast to G-Next Media Private Limited, the company that owns PTC channels. The agreement was executed for 11 years, which would lapse on July 24, 2023. The company agreed to pay Rs 1 crore annually with a proposal of 10 per cent annual increase.
He said besides agreement, PTC ensures the LIVE telecast of all events of SGPC programmes and samagams free of cost.
Advocate Dhami said as a practice, the SGPC would now invite open bids, subject to the conditions pertaining to the preservation of 'maryada'.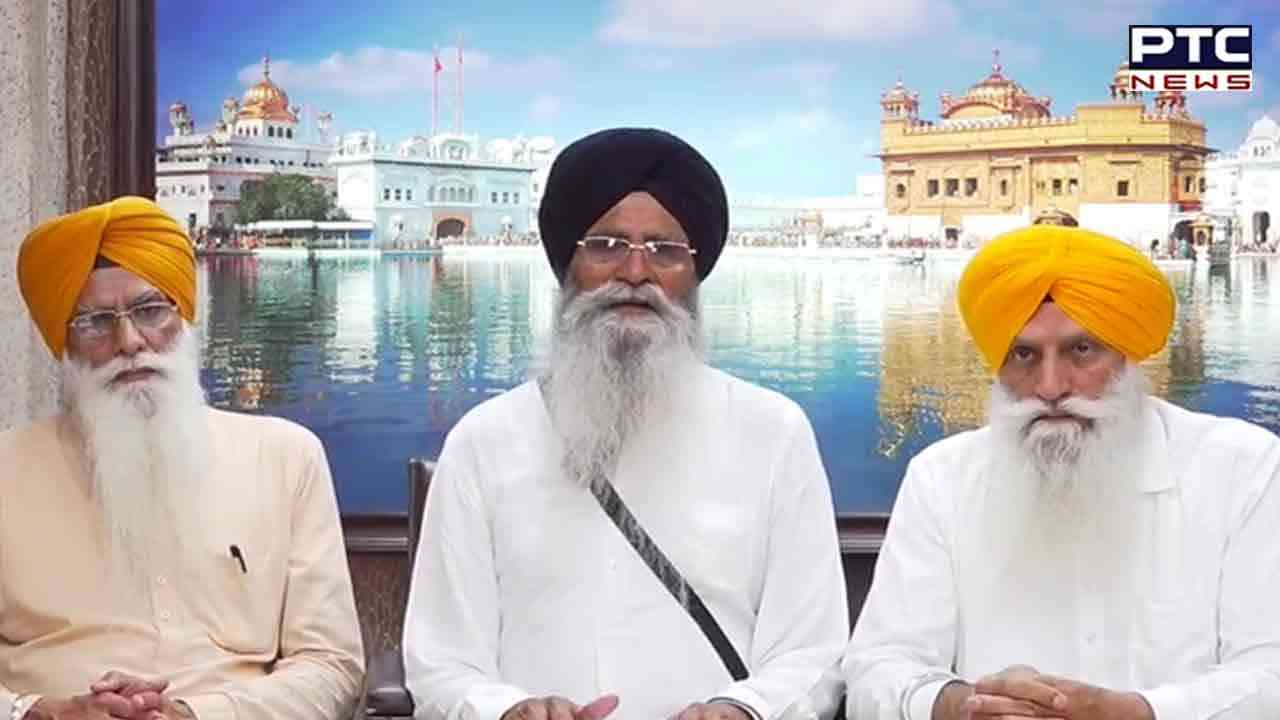 Taking a dig at Punjab CM Bhagwant Mann, SGPC president Advocate Harjinder Singh Dhami said no favouritism was done in the deal and such allegations were baseless.
He said he had himself verified that PTC was not charging anything for LIVE telecast from consumers.
He said once the existing contract ended, they would open bids for channels who wish to telecast Gurbani from the Golden Temple, subject to the condition that that particular channel had reach worldwide.
He said even Bhagwant Mann was also welcome to participate in it.
Advocate Dhami claimed that PTC had been given exclusive rights as there was no ads in between. However, other channels could not fulfil the conditions of paying back and bearing the revenue loss by avoiding advertisements during the telecast. He said they could not allow 'vulgar ads' in Gurbani.
The byte of SGPC chief Advocate Harjinder Singh Dhami
- PTC NEWS