Chandigarh: "No one knows when they may die, but when you go, you can leave a legacy," this was reiterated once again in PGIMER as someone's terrible loss became a 'gift of life' for others through transplantation.
The brave heart donor family of 19-year-old Harsh Panwar from the Nahan, Distt Sirmour, Himachal Pradesh, amid their own heart-wrenching tragedy, kindled hope in four patients with their magnanimous gesture of organ donation of their dear son, thereby giving second lease of life to two renal failure patients and restoring the sight of two more corneal blind patients with the transplantation of kidneys and corneas here at PGIMER Chandigarh.
Also Read: Uttarakhand Budget 2023-24: FM presents Budget of Rs 77,407 cr
Paying rich tributes to the donor Harsh, Prof. Vivek Lal, Director PGIMER said, "We are overwhelmed by the 'spirit of giving' of the donor family as they turned their own misfortune into a blessing for many others. It's also because of the effective and efficient coordination among multiple teams comprising treating physicians, transplant coordinators, testing labs, intensives, transplant surgeons, who made this feat possible."

The Director further stated, "Our mission at PGIMER is to honour the donor family's decision, perhaps the hardest and incredibly moving one of their lives, of organ donation of their deceased dear one. At the same time, we at PGIMER feel humbled by the trust reposed by the donor families in the institute for their bravest decision."
The day of March 8 started as usual on a happy note but ended with a pall of gloom for the donor family from Himachal Pradesh, as 19 year old Harsh, was brutally hit in a head-on collision that left him unconscious with fatal head injuries.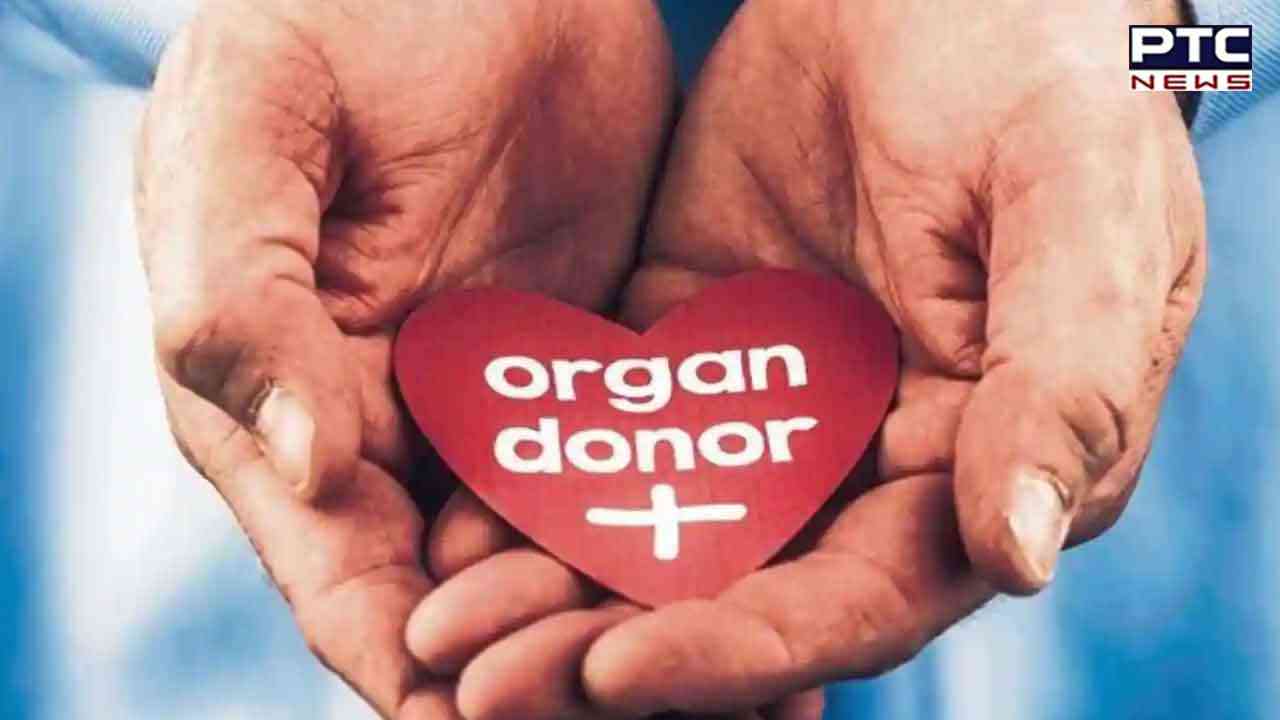 Initially rushed to a local private hospital, Harsh was brought to PGIMER in an extremely precarious condition on same day. However, the destiny had willed otherwise as Harsh finally succumbed to his injuries and was declared brain dead after two meetings of the brain death certification committee here at PGIMER on March 10.
After it became clear that Harsh would not survive his devastating head injuries, the Transplant Coordinator at PGIMER approached the family of the deceased to request if they could consider organ donation. The resolute family showcased immense grit and consented for organ donation.
After consenting for Organ Donation, Sanjay Kumar, the bereaved but brave heart father of young donor Harsh expressed his sentiments, "It's something no family should have to go through. We said yes to Organ Donation because we knew this could help someone else and they wouldn't need to go through the heartache that we were going through. We knew it was the right thing to do. We have done it for our own peace and solace."
Following the family's consent for organ donation, all the concerned departments swiftly got into action, the intensive care unit maintained the donor, the labs did the cross-matching, Nephrology department worked up the matching recipients, the transplant teams retrieved the kidneys from the donor Harsh and transplanted to two terminally ill renal failure patients Apart from the kidneys, the corneas of the donor were also harvested, which on transplantation, restored the eyesight of two corneal blind patients.
Also Read: Nepal PM Pushpa Kamal Dahal's official Twitter account hacked

Meanwhile, professor Vipin Koushal, Nodal Officer, ROTTO PGIMER underpinned the need for organ donation as he shared, "Every year, hundreds of people die waiting for an organ transplant in India. Due to misconceptions and the lack of awareness, there is a shortage of organ donors. The gap between the number of organs donated and the people waiting for a transplant is growing wider with each passing year."
"Timely cadaveric organ donation can save many lives and more people would come forward and pledge their organs if they receive more information and are educated on the benefits of organ donation," aptly concluded Prof. Koushal.
- PTC NEWS