Kishtwar (Jammu and Kashmir), March 30: With Khalistani sympathiser Amritpal on the run since March 11 and Punjab police cracking down on his "Waris Punjab De," Kishtwar police announced on Thursday that they had cancelled the gunman's licence after it was renewed reportedly using fake documents.
"A gun license was issued in the name of Virendra Singh in 2014. His license was cancelled after Punjab police wrote to Kishtwar DC. He had used fake documents to renew the license. It was found that a gun license was misused," SSP Kishtwar Khalil Poswal stated. "A First Information Report has been registered against Amritpal gunman in Kishtwar police station."
Also Read | Massive fire at Andhra Pradesh temple on Ram Navami
Earlier on Wednesday, Amritpal Singh released an unverified video of himself, calling on the "Sikh sangat" to come together if they want to "save" Punjab.
In the video, the fugitive leader stated that he was not in police custody.
"I am absolutely fine and nothing can harm me. As far as the arrest is concerned, it is in the hands of the Guru," he added
"I urge the Sikh sangat to join the Sarbat Khalsa campaign if they want to save Punjab. I am grateful to all the Sikh Sangat, who carried out protests against the action taken against me."
The pro-Khalistan leader also claimed that several of his supporters had been detained in Assam. However, the video's date and location could not be ascertained.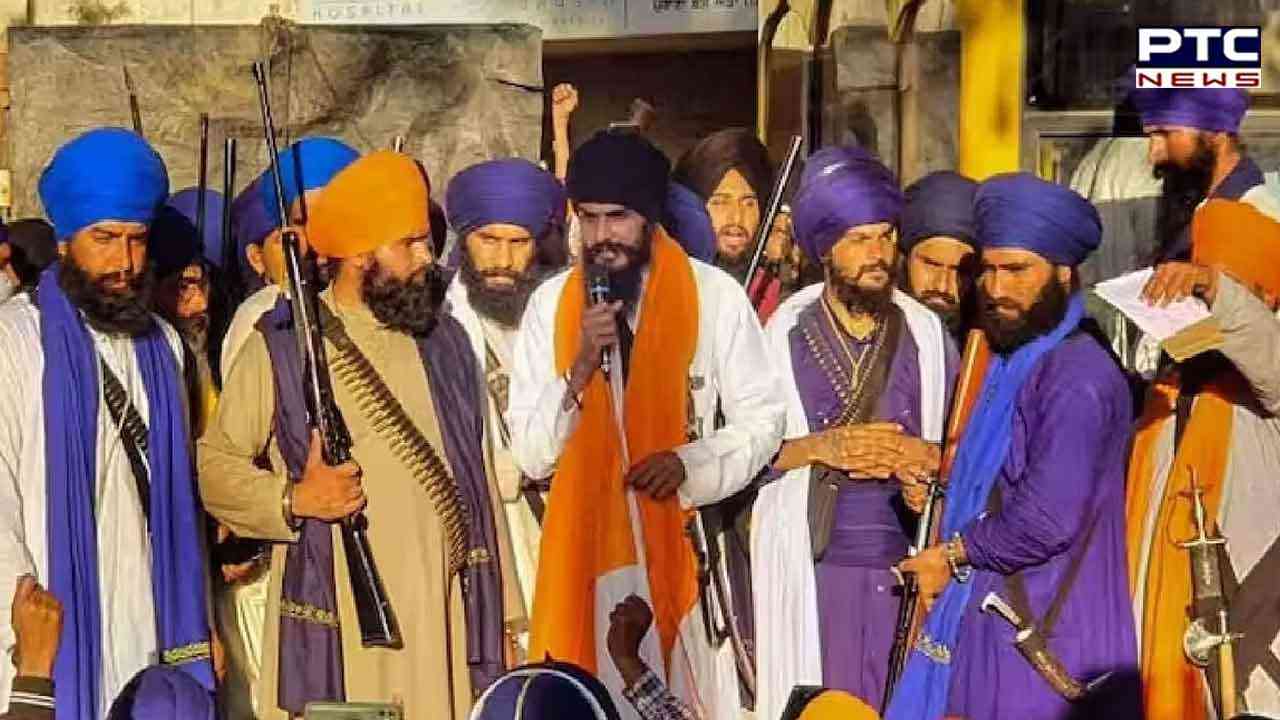 Also Read | Philippine ferry blaze leaves 31 dead; rescue operation underway
- ANI