Chandigarh, March 22: As Waris Punjab De head Amritpal Singh continues to evade the police for the fifth consecutive day, the Punjab Police on Tuesday said they had arrested 154 persons for disturbing 'peace and harmony' in the state, Inspector General of Police (IGP) Headquarters Sukhchain Gill informed.
IGP Sukhchain Singh Gill reaffirmed that the situation in the state is totally stable and under control. "A total of 154 persons have been arrested for disturbing peace and harmony in the state," IGP Gill revealed at a press conference.
The Punjab Police on Saturday launched an operation against Amritpal Singh and his aides. He said a lookout circular (LOC) and non-bailable warrant (NBW) had been issued against Amritpal Singh, who remained a fugitive and efforts were being made to arrest him.
The Punjab Police were getting full cooperation from other states and central agencies in this action, he added. While sharing the pictures of Amritpal Singh with different looks, the Punjab IGP appealed to people to disclose the whereabouts of the fugitive.
Divulging more details, the IGP said the Jalandhar Rural Police had recovered a Brezza car (PB02-EE-3343), which was used by Amritpal to escape, when police teams were chasing his cavalcade on March 18.
"The police have also arrested four accused persons identified as Manpreet Singh alias Manna (28) of Nava Killa in Shahkot, Gurdeep Singh alias Deepa (34) of village Bal Nau in Nakodar, Harpreet Singh alias Happy (36) of village Kotla Nodh Singh in Hoshiarpur and Gurbhej Singh alias Bheja of village Gondara in Faridkot. These four accused persons facilitated Amritpal to escape," he said.
"It has come to fore that Amritpal Singh and his aides have also changed their clothes in one Gurdwara Sahib in village Nangal Ambia to change their attire and absconded from there on two motorcycles," he said.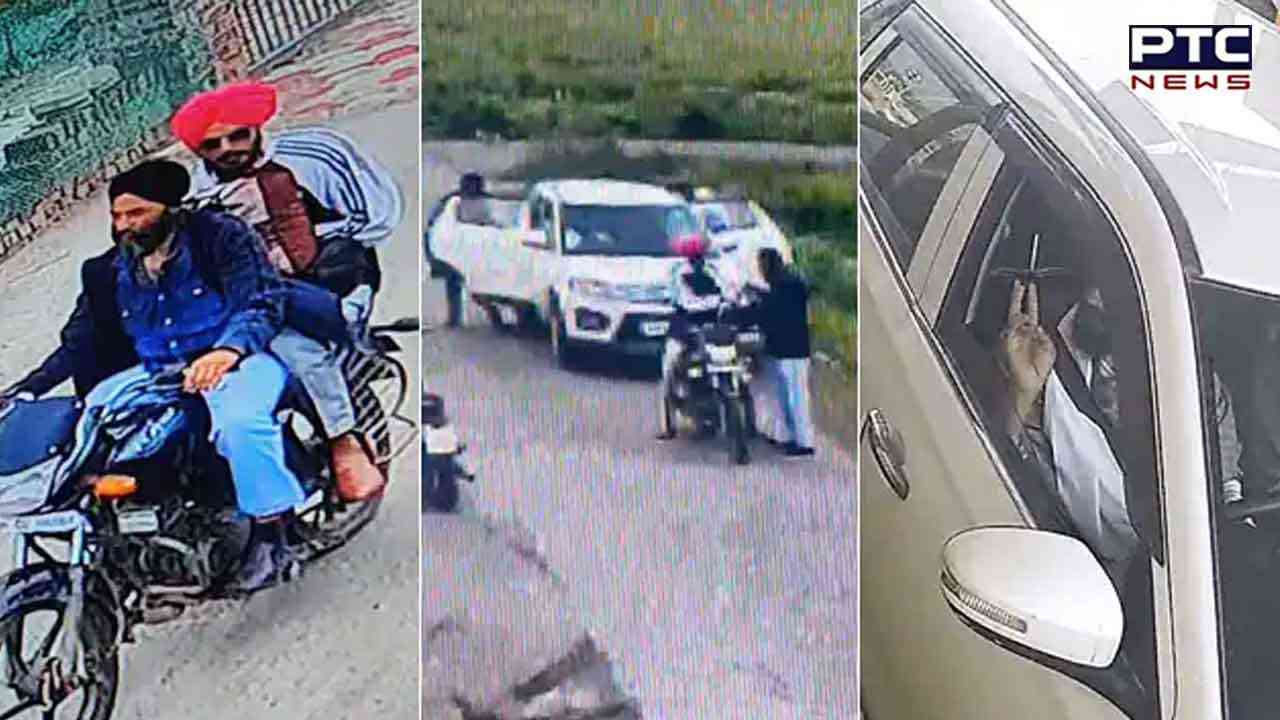 IGP Sukhchain Singh Gill said police teams had also arrested and detained Kulwant Singh Raoke of village Raoke in Moga and Gurinderpal Singh alias Guri Aujla of Kapurthala under the National Security Act.
The IGP informed that the Jalandhar Rural police had registered a fresh FIR against Amritpal's uncle Harjit Singh of Kallu Kheda in Amritsar and his driver Harpreet Singh of village Madoka in Moga for trespassing and taking shelter for two days at the house of Sarpanch Manpreet Singh of village Uddowal in Mehatpur, Jalandhar on gunpoint.
"Both accused persons had come in their Mercedes car (HR72E1818). An FIR no. 28 dated March 20 has been registered under Sections 449, 342, 506 and 34 of IPC and Sections 25 and 27 of the Arms Act at police station Mehatpur," he added.
Meanwhile, the IGP also informed that 37 persons have been taken into preventive custody. 
- ANI