Chandigarh, April 3: Punjab Chief Minister Bhagwant Mann on Monday announced the launch of 'CM di Yogshala' campaign in the state for creating a mass movement to carve out a healthy and prosperous Punjab.
In a video message, Chief Minister Bhagwant Mann announced that in consonance with the glorious ancient tradition of India, these yogshalas would help make the Punjabis healthy, both physically and mentally.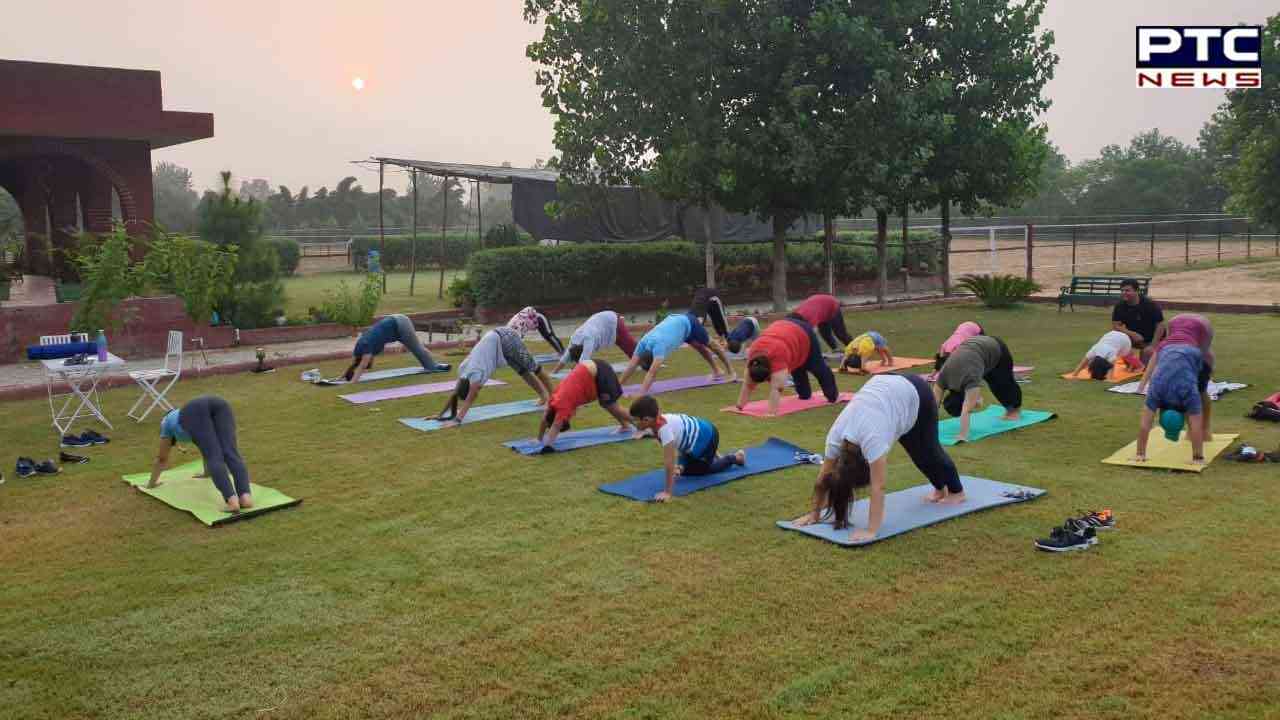 He said as a pilot project, these yogshalas would be introduced in the cities of Amritsar, Phagwara, Patiala and Ludhiana, where trained yoga instructors would impart free yoga training to people in open parks and other public places. Bhagwant Mann said the primary motive of this campaign was to ensure that a mass campaign was started for making Punjab healthy, prosperous and progressive.
Highlighting the importance of yoga, the Punjab Chief Minister said yoga was very essential for a fit body and sound mind. Bhagwant Mann said he himself practised yoga every morning, adding that every individual should make this an integral part of their daily life to remain hale and hearty.
Bhagwant Mann said the 'CM di Yogshala' campaign would act as a pivotal to create awareness among the people about ensuring good health and hygiene by practicing yoga.
- With inputs from our correspondent