Chandigarh/Fazilka, January 7: In a major breakthrough against trans-border narcotic smuggling networks, the Punjab Police in a joint operation with central agencies and the BSF arrested an Army man and his accomplice and recovered 29 packets of heroin weighing 31.02 kg from their possession.
Punjab Director General of Police (DGP) Gaurav Yadav on Saturday said 26-years-old Army man, posted as a sepoy in Pathankot, was arrested along with his accomplice Paramjeet Singh, alias Pamma, of Mahalam village in Fazilka. The police also recovered Hyundai Verna car (UP 80 CD 0023) and two cellphones from their possession.
Also Read | BSF apprehends Bangladeshi national for bid to enter Pakistan without visa
The DGP said in a well-coordinated operation with central agencies and the BSF, the Fazilka police, led by SSP Bhupinder Singh Sidhu, launched a cordon and search operation in the area of Sadar Fazilka. "On checking of Verna car, one of the occupants showed an Indian Army ID card, and when the police insisted for checking the vehicle, they managed to flee," he said.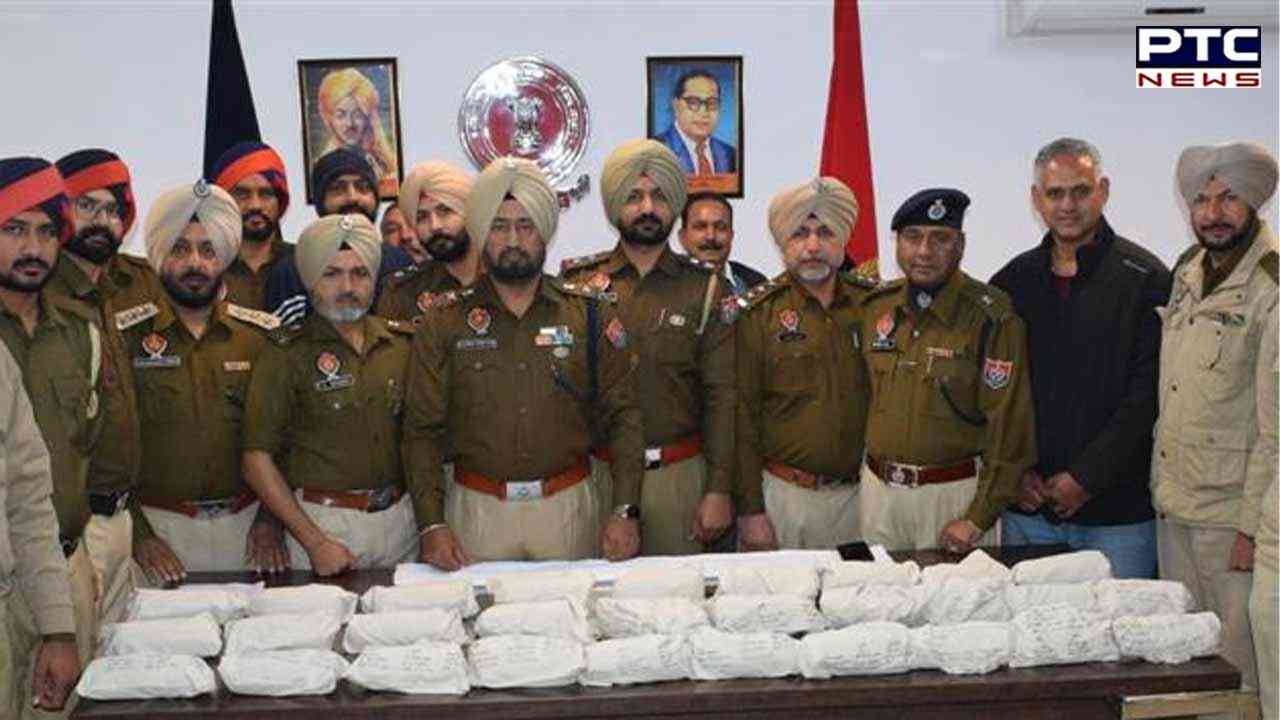 The Punjab DGP said police teams immediately strengthened all naka points and managed to zero in on them at Gaaganke-Shamsabad road Nakabandi. Upon the checking of the vehicle, 29 packets of heroin were recovered.
Also Read | Punjab: SC panel orders arrest of IAS Jaspreet Talwar, tells DGP Yadav to present her on Jan 17
DIG, Ferozepur range, Ranjit Singh Dhillon said during preliminary investigation, it had come to light that both accused were escaping the border district after retrieving consignment of drugs pushed by Pakistan-based smugglers through border fencing with the help of a pipe. Further investigations were on, the DGP added.

A case has been registered at Sadar Fazilka police station.

- PTC NEWS