Patiala: In a major breakthrough in murder of Navjot Singh of Punjabi University, Patiala Police arrested four suspects in the case.
SSP Varun Sharma confirmed the arrest of four suspects in Navjot Singh's murder case. The four youth has been identified as Mandeep Singh Jugnu resident of village Thedi, Mohit Kamboj resident of Fazilka, Sanjot Singh resident of village Thathar Kalan Ferozepur, Harvinder Singh resident of village Morwali Faridkot.
Also Read: Commercial LPG price hiked by Rs 350.50 per unit, domestic by Rs 50
As per the statement by police official, deceased Navjot Singh was stabbed accused over a dispute regarding the PG electricity bill.
The investigation revealed that Navjot Singh got into an argument with other members staying in the PG over a split of Rs. 2,000 electricity bill. Later, both got their other friends for the fight and Navjot Singh was killed.
As per the investigation, Mohit from rivalry group stabbed Navjot Singh in the right and left side of the stomach with a sharp edged weapon. Meanwhile, Gurvinder Singh was also injured, who was admitted to Rajindra Hospital, Patiala for treatment.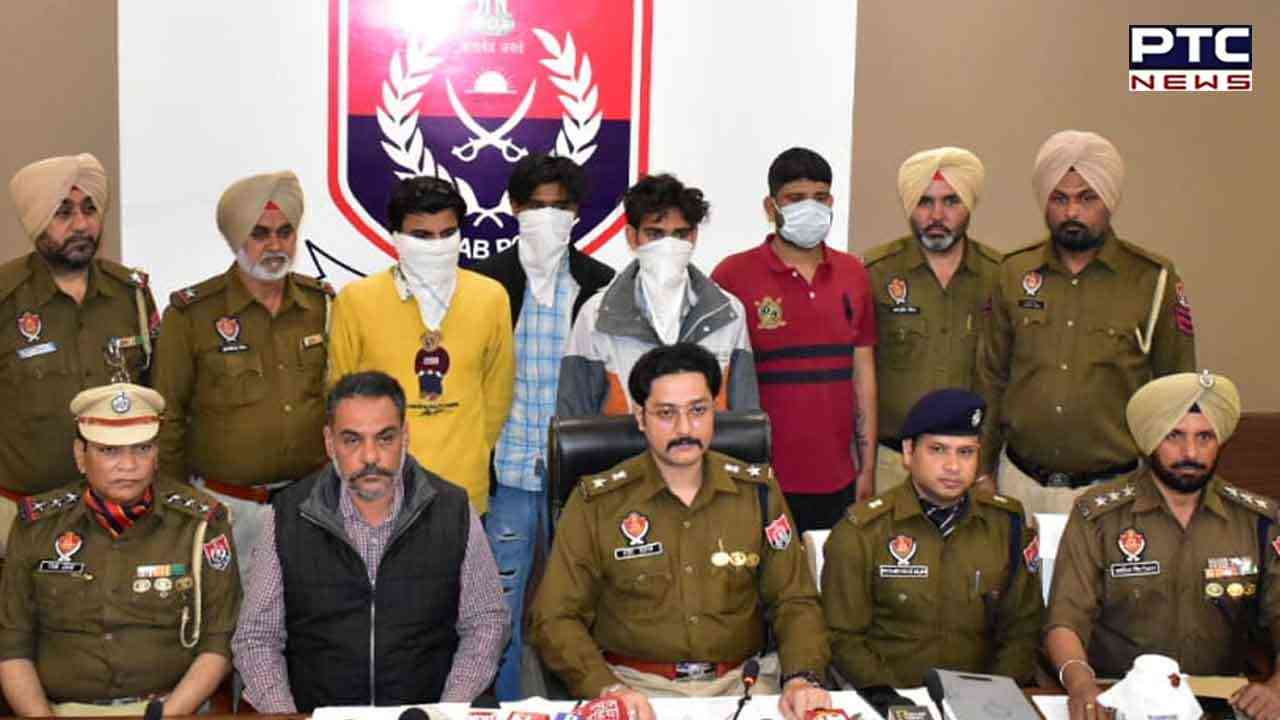 A special operation has been conducted by the Patiala Police for the arrest of the wanted accused Mandeep Singh alias Jugnu.
A sharp blade knife has also been recovered during the investigation.
Notably, Navjot Singh was a third-year student of computer engineering at the University College of Engineering. Navjot Singh's kin were inconsolable. As per information, the incident took place near the engineering department on Punjabi University premises.
Meanwhile, members of the United Students' Front on Tuesday staged a dharna outside the VC office over security lapse on the campus.
Leaders of various students' organisations gathered in large numbers outside the VC office and raised questions over the security.
Also Read: IMD: India to experience above-normal temperature from March to May
Meanwhile, Prof Arvind, Vice-Chancellor of Punjabi University and several other Punjab leaders expressed their condolences to the family of the deceased.
- PTC NEWS