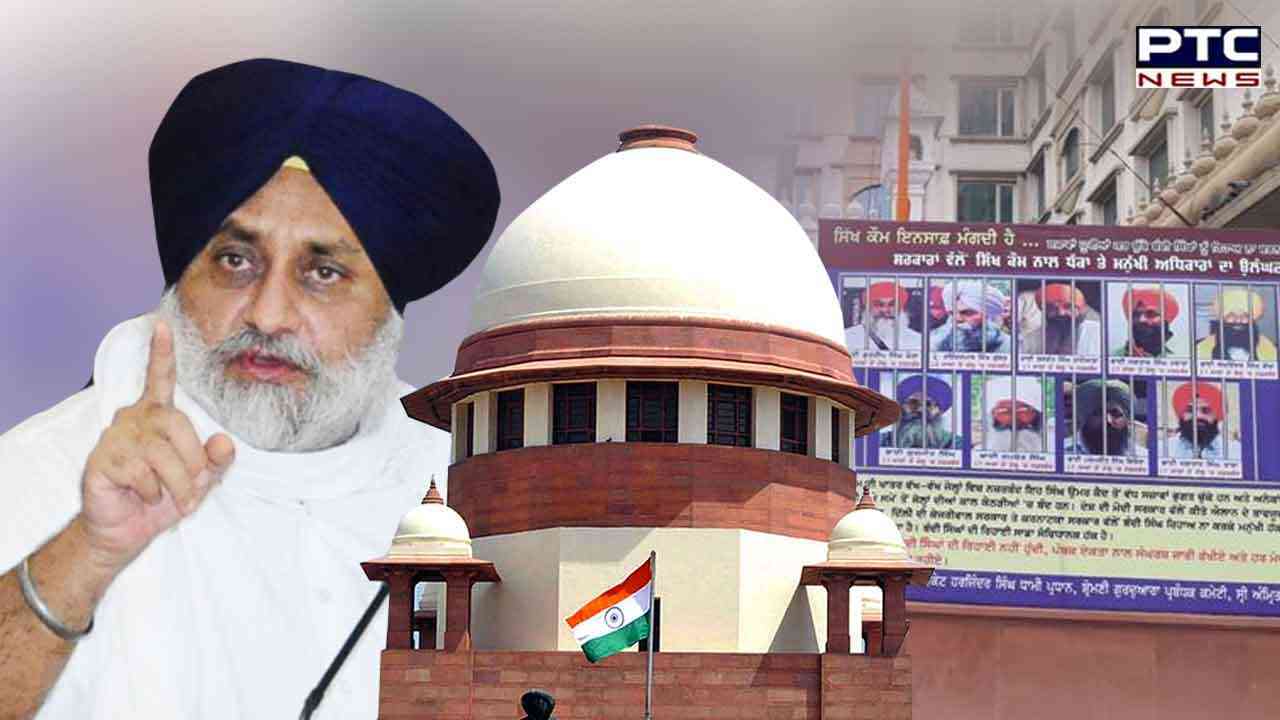 Chandigarh, November 11 : Shiromani Akali Dal (SAD) president Sukhbir Singh Badal urged the union government to release all Sikh detainees who have been languishing in jails even after completion of their prison sentences after the clear precedent set by the Supreme Court by releasing the assassins of former Prime Minister Rajiv Gandhi.
Also Read: MCD polls 2022: Delhi CM Arvind Kejriwal releases AAP's manifesto
In a statement here, the SAD President said it was extremely disturbing that the release of the Sikh detainees, including Bhai Balwant Singh Rajoana, had been stalled with the Home ministry giving an adverse report to the Supreme Court which had asked the government to take a final decision on the clemency plea of Bhai Rajoana.
"Sikh sentiments are already hurt and any further delay in the release of the detainees will send a wrong message to the minority community", Sukhbir Badal asserted.
The SAD President said Prime Minister Narendra Modi had given a commitment to the Sikh community on the 550th Parkash Purb of Sri Guru Nanak Dev ji in 2019 that the sentence of all Sikh detainees serving life sentences would be commuted and that the death sentence of Bhai Rajoana would be commuted to life. "The home ministry had even followed up this commitment and written to States where the prisoners were lodged informing them about this decision. However three years on the decision has not been implemented"
Asserting that the last impediment to implementing the decision and freeing all 'Bandi Singhs' had been cleared with the apex court ordering the release of Rajiv Gandhi's killers, Mr Badal said "now there is no constitutional ground to deny freedom to the Sikh detenues". He also asserted that the release of the detenues would serve to heal old wounds and was a move in the right direction to bring lasting peace and communal harmony in Punjab.
Also Read: Liquor ban has not been successful in Bihar: JD (U) leader
"Claims to the contrary are wrong and only aimed at creating a communal divide in a sensitive border State. Accordingly the Home ministry should also reassess its judgement of the situation and recommend the release of the detainees immediately", Badal added.
- PTC NEWS