Chandigarh: On the occasion of World Wildlife Day 2023, DAV College, Chandigarh organised special trip to Chhatbir Zoo for around 60 plus students and faculty.
National Service Scheme (NSS) wing in association with Zoo Authority arranged the trip in a unique way.
Also Read: Ajnala clash: Ready to surrender if someone proves Ajnala incident wrong, says Amritpal Singh
Several activities held on the occasion such as thematic poster making activity, interactive , online session, special interaction with visitors session and much more.
The students along with the zoo staff interacted with the visitors and spread awareness among the visitors on wildlife conservation. All the students were taken on a guided tour around the zoo.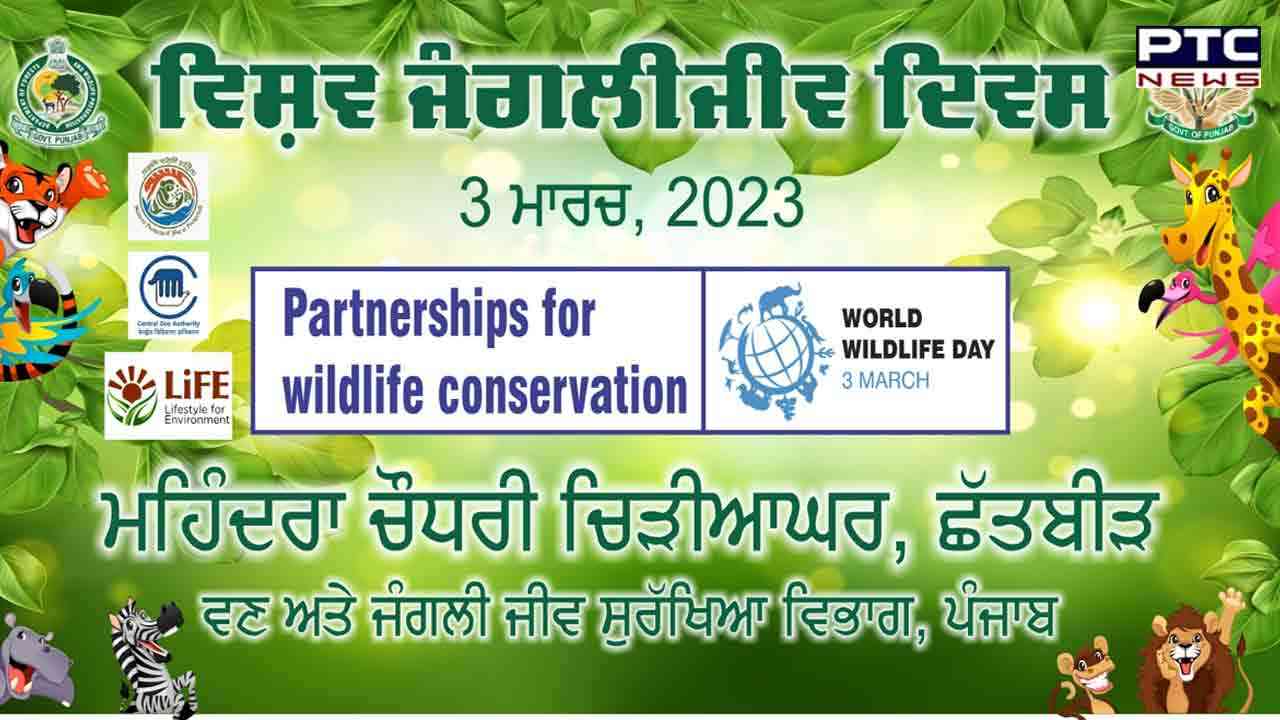 After these activities a special interactive session were organised in the zoo interpretation center where the Field Director, Ms. Kalpana.K IFS and Zoo Education Officer Harpal Singh interacted with the students and delivered a session on role of Chhatbir zoo on conservation of wildlife.
Another activity was a special online session in collaboration with Department of Zoology, Khalsa College for Women, Civil Lines, Ludhiana.
The honorary speaker for the session was Ms. Kalpana K, IFS Field Director.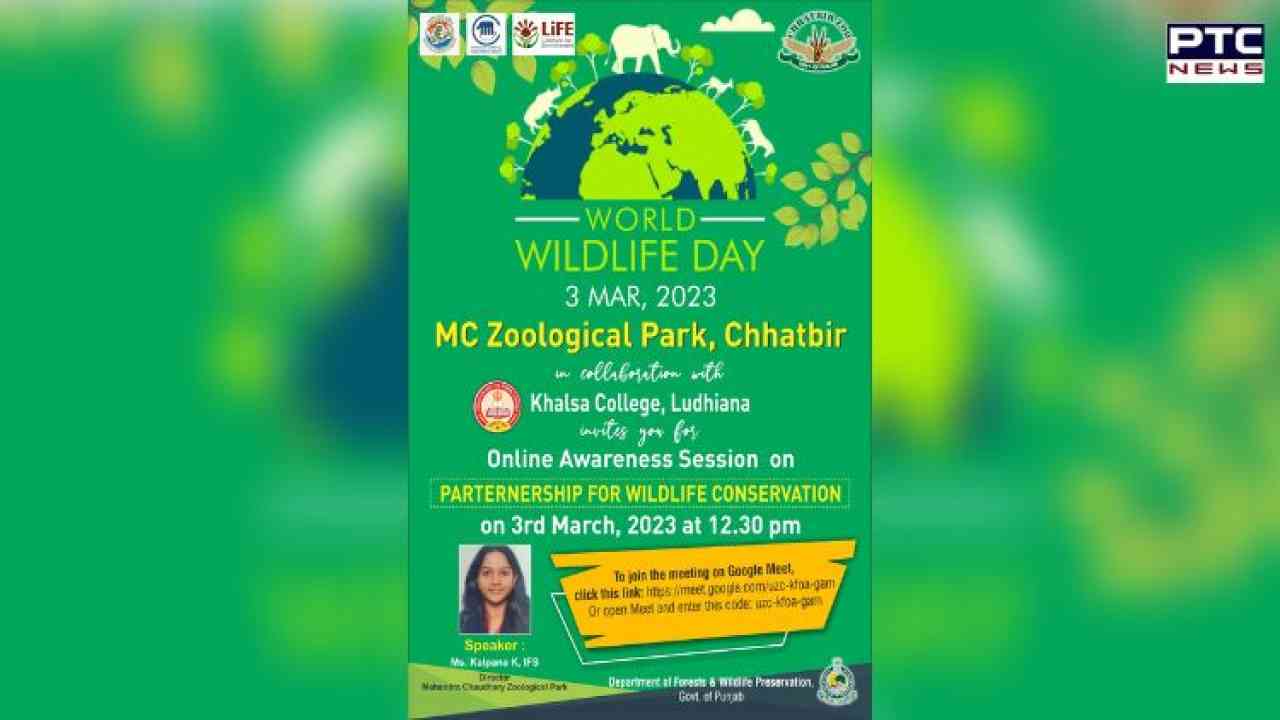 She shared information regarding role of stakeholders and partners in conservation of wildlife and the importance of NGO's, Scientists, Students in wildlife conservation. She also explained about the gharial reintroduction programme where Chhatbir zoo played a key role in the reintroduction of gharials in Beas Sutlej River system and this proved to be a great example linking in situ and ex situ conservation.
The informative session was concluded by Dr. Megha Kansal with a vote of thanks to the speaker and the education officer of the Zoo Mr. Harpal Singh. It played the perfect part in making all realize that the Zoos play a key role in protection, conservation and scientific breeding of species. Principal Dr. Mukti Gill appreciated the efforts of Dr. Monita Dhiman, HOD Zoology and the faculty members for celebrating the world wildlife day with Chhatbir zoo.
Also Read: Punjab cops get Director General's Commendation Disc award
Notably, World Wildlife Day is celebrated every year on 3 March.
The day commemorates the day of signature of the Convention on International Trade in Endangered Species of Wild Fauna and Flora in 1973. The theme for 2023 is "Partnerships for Wildlife Conservation".
- PTC NEWS