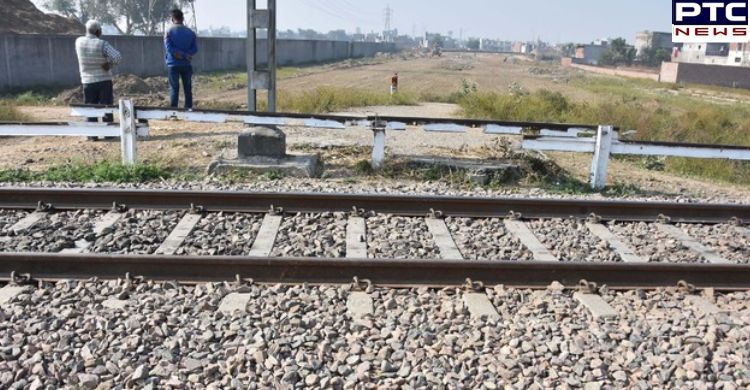 Ludhiana, September 5: : In a horrific incident, three labourers were run over by a train when they were trying to cross a rail track near Dhandari Kalan in Punjab's Ludhiana district on Sunday, a Government Railway Police (GRP) official said.

Also Read| 'Bhagwant Mann claiming undue attention, toll plaza contract is ending anyway' alleges opposition
GRP in-charge Jaskaran Singh said the migrant labourers were run over by the Ludhiana-Ambala passenger train, after which they died on the spot.
Currently, only one of the deceased has been identified, while the identities of the other two remain unknown. Although it is suspected that all three are factory workers and may work in the surrounding area.
Inspector Jaskaran Singh, incharge of Government Railway Police, said: "Three people died after a passenger train traveling from Ludhiana to Ambala passed when they were trying  to cross the tracks. Accident took place from 4 to 4:30 p.m. today near an overpass in Dhandari, which has been now closed. For now, the exact sequence of events is unknown. It is unclear, but the investigation is ongoing. As for the identities of the deceased, we have identified one of themit appears that 3 of them are workers in the same nearby factory. "
Also Read| Beas: Clash erupts between Dera Beas members, Nihangs over grazing cows
-PTC News