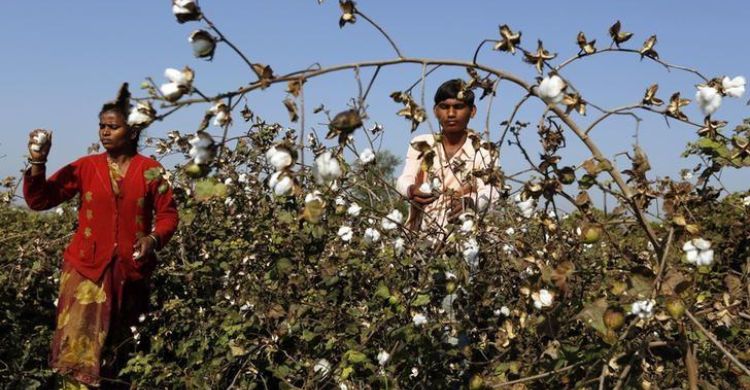 Chandigarh, August 31: In a step aiming at benefitting farmers, the Punjab Government has announced to reduce commission for arhtiyas for cotton from 2.5 per cent to 1 per cent. It was announced by Agriculture Minister Kuldeep Singh Dhaliwal.

Also Read| Punjab CM conducts surprise inspection in Govt School at Chunni in Fatehgarh Sahib
However, the decision has not gone down well with arhtiyas, who have termed it a direct attack from the government. They have threatened to launch an agitation and shut down committees in the state.
Vijay Kalra, president of the Punjab Arhtiyas' Association Federation, alleged that the AAP government appeared to be working at the behest of the Central Government. "Is it fair that the MSP on crops goes up, but our commissions go down? We will convene a meeting of all committee staff and hold a statewide rally," he said.
However, the Punjab Agriculture Minister said commission for arhtiyas could be given for cotton in proportion to wheat and rice as the cost for paddy and wheat include cleaning, filling, weighing and shipping etc. However, according to information given by farmers, there was no such expenditure for cotton in the grain market. He said as a result, the government had reduced the market tax on cotton from 2 per cent to 0.5 per cent.
He said farmers in the cotton belt had suffered huge damages due to natural disasters such as bad weather and pest attack. The move would bring some relief to cotton farmers. The Punjab Cotton Mills Association and the Ginners Association, whose representative met Dhaliwal, told him that in the recent years, cotton farming had been plagued by diseases and farmers in the cotton belt had switched to rice cultivation from cotton plantation.
Also Read| Arunachal mountaineer Tapi Mra goes missing from Mount Kyarisatam; search operation underway
-PTC News