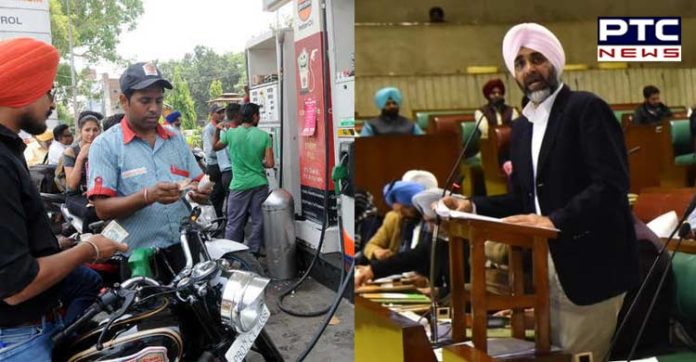 Punjab Budget 2019-20: Petrol price cut by Rs 5/litre in Punjab
Punjab Finance Minister Manpreet Singh Badal presented the budgetary proposals for 2019-2020 in Punjab Vidhan Sabha today. Price of  petrol will be reduced by Rs 5 a litre and diesel by Re 1 a litre from midnight tonight.
Also Read: Majithia asks Jakhar to stop sham protests and ask Cong govt to slash VAT on petrol and diesel.
Finance Minister Manpreet Singh Badal announced in his Budgetary proposals today saying that cut in prices of petrol and diesel were in consonance with neighboring States.
Also Read: Income tax rebate a logical extension of steps taken by govt since 2014: Jaitley
Manpreet Singh Badal presented a budget of Rs 90,197 crore. After taking into account the ways and means advances, the budget size of Punjab is Rs 1,58,493 crore. The state's debt burden will rise from Rs 2,12,276 crore to Rs 2,29,612 crore. The state will have a revenue deficit of Rs 11,687 crore in 2019-20 and a fiscal deficit of Rs 19,658 crore. The unfunded gap in the budget will be reduced from Rs 4,175 crore in the current fiscal to Rs 2,323 crore in 2019-20.
– PTC NEWS