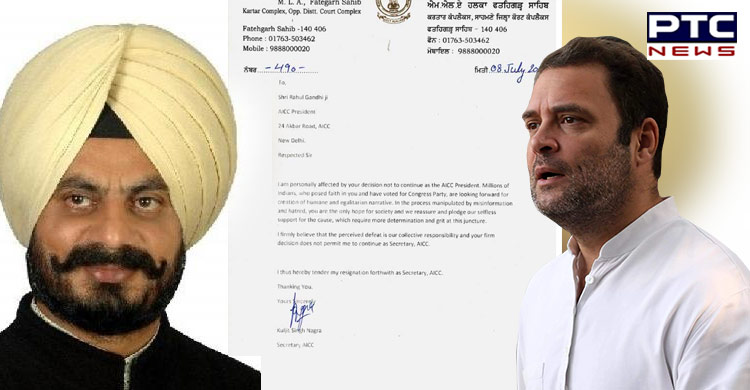 A senior Congress leader and MLA from Fatehgarh Sahib Kuljit Singh Nagra have resigned from the party as a Secretary of the All India Congress Committee (AICC), here on Monday. Kuljit Singh Nagra sent his resignation letter to former Congress President Rahul Gandhi, who recently gave resignation from his post.
https://www.facebook.com/ptcnewsonline/videos/2532677730078508/?t=1
Kuljit Singh Nagra in a single page of resignation said that the defeat is our collective responsibility and your firm decision does not permit me to continue as Secretary of AICC.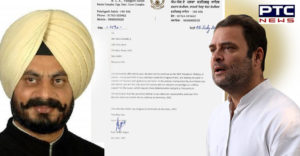 Kuljit Singh Nagra stated that he was personally affected by the decision of Rahul Gandhi resigning from AICC President.
-PTC News