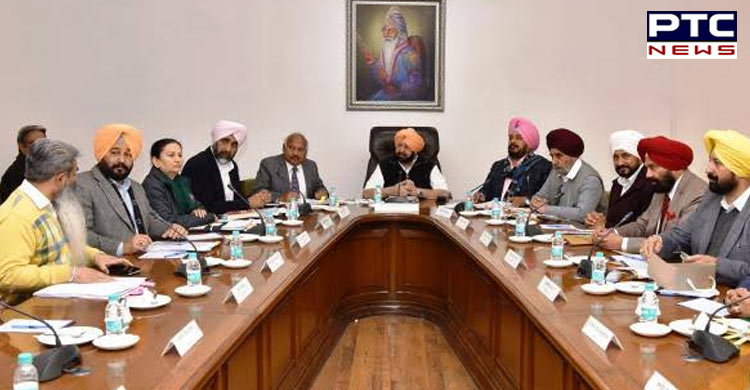 Punjab: On the directives of Punjab Chief Minister Captain Amarinder Singh, the Finance Department has released Rs. 427 crores on account of power subsidy to Punjab State Power Corporation Limited (PSPCL), centrally sponsored schemes, PRTC, as well as besides payment of retiral benefits to employees who had superannuated till November 15, 2019.
Disclosing this here on Friday, a spokesperson of the Chief Minister's Office said that funds to the tune of Rs.100 crores had been released to the PSPCL against agriculture power subsidy to farmers, with another Rs.163 crores released for making payments for retiral benefits, including GPF/Leave Encashment, to employees who had retired up to November 15, 2019.

A sum of Rs. 36.29 crores has been released for the execution of various development works under NABARD. Further, an amount of Rs. 64.30 crores has been released on account of medical, Petroleum Oil and Lubricant (POL), water/electricity, material supplies and office expenses till January 29, 2020.
Under the Centrally Sponsored Schemes (CSS), the Finance Department has released Rs.59.16 crores for Central Road Fund (Rs.14.01 crores), Integrated Child Development Services (Rs. 14.49 crores), National Livelihood Mission (Rs. 6.67 crores), Samagra Shiksha Abhiyaan (Secondary) Rs. 5.60 crores, Upgradation of State Medical College Amritsar (Rs. 5.56 crores), Infrastructure facilities for Judiciary (Rs. 4.83 crores), and National Health Mission (Rs. 3.65 crore).
https://www.ptcnews.tv/dalip-kaur-tiwana-death-eminent-punjabi-writer-passes-away-en/
Another Rs. 4.35 crores has been released for other miscellaneous projects/schemes under CSS, including National Rural Drinking Water Mission, Blue Revolution, Modernisation of Police Forces, National Education Mission (NEM), Swachh Bharat mission (SBM), National Social Assistance Programme (NSAP), White Revolution and others. The Department has also released Rs. 4.25 crores to PRTC for Technical Education (ITI wing).
-PTC News