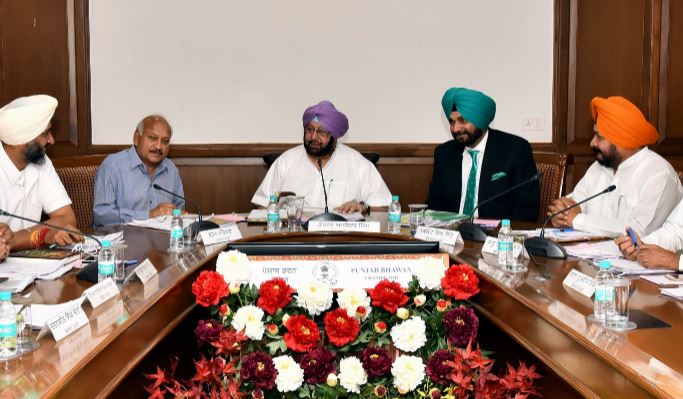 Chandigarh:  The Punjab government has decided to scrap the controversial Khalsa University Act 2016 to save the historic 125-year-old Khalsa College from losing its heritage status by falling prey to privatisation.
A decision to this effect was taken by the state cabinet at a meeting, chaired by Chief Minister Captain Amarinder Singh, here on Wednesday. Captain Amarinder had earlier promised to protect the glorious legacy of Khalsa College, Amritsar, which is one of oldest educational institutions in the country with a heritage status.
An official spokesperson said the cabinet termed as appalling the move by the Khalsa College Society to destroy its rich heritage status by converting this prestigious institution into University. The Khalsa University, Amritsar was established vide Khalsa University Act, 2016 by the previous SAD-BJP alliance government despite huge criticism from not only the residents of Amritsar but also from the alumni of the college and intellectuals of the state, the cabinet noted.
The cabinet decided that there was no point in establishing an additional university in Amritsar, which already had several reputed institutions of higher learning. While the Guru Nanak Dev University has won wide acclaim and recognition at the national level, the Sri Guru Ram Dass University of Health Sciences and the Indian Institute of Management, Amritsar, were also amongst the institutions of national repute.
The cabinet also noted that taking away a chunk of land from Khalsa College to make a University would adversely affect the existence of Khalsa College. Further, the unique identity of its building will also be diminished, the council of ministers pointed out, expressing the firm view that in order to maintain the identity of Khalsa College, all the properties attached to it should be kept intact, thus also preserving its architectural grandeur and marvel.