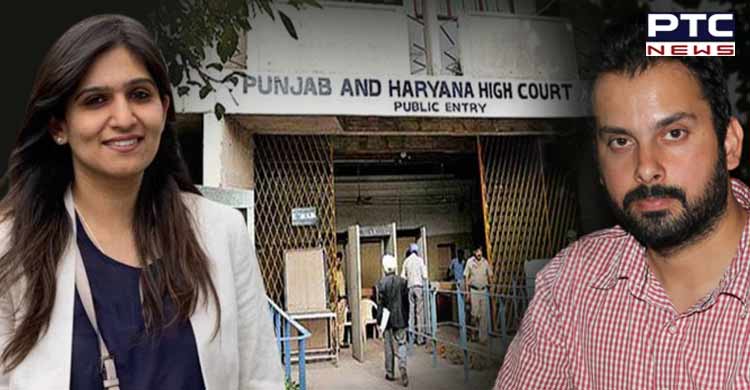 Chandigarh, September 13: The Punjab and Haryana High Court on Tuesday granted bail to Kalyani Singh, daughter of a Himachal Pradesh High Court Judge, in the murder case of national-level shooter and lawyer Sukhmanpreet Singh, alias Sippy Sidhu.

This comes a day after the CBI charged Kalyani Singh with Sippy Sidhu's murder. The CBI cited "direct" evidence in the charge sheet linking Kalyani Singh, 36, the daughter of Justice Sabina, to the murder of Sippy, her former boyfriend, who was gunned down at a Sector-27 park on September 20, 2015.
Kalyani was in jail since her arrest on June 15. She has been charged under Sections 302 (murder), 120-B (criminal conspiracy) and 201 (causing disappearance of evidence of offence, or giving false information to screen offender) of the Indian Penal Code.
CBI claims that they have not only solid evidence against Kalyani, but also a few eyewitnesses, who also saw Kalyani and the unidentified shooter with him.
On September 20, 2015, national sniper and High Court lawyer Sukhmanpreet Singh alias Sippy Sidhu was shot dead in a park in Sector-27. Earlier, the case was investigated by Chandigarh Police but later the case was handed over to CBI. The CBI also did not take action against anyone for six years, but on June 15 this year, the federal agency arrested Kalyani, the daughter of the former Chief Justice of Himachal High Court, Sabina.
Sippy was murdered in the park of Sector-27, Kalyani was witnessed by the husband and wife living in a nearby house. Not only this, when his servant went to the park after hearing the gunshot, the shooter sat on the ground and ordered the servant to keep quiet. After this, the shooter escaped from there.
On 22 January 2016, the UT Police informed the district court that the case has been transferred to the CBI. CBI had registered a case against unidentified accused on 13 April 2016 and started an investigation.
Also Read | Bomb threat at Amritsar's Spring Dale School traced to 2 students; made fake account to prank
-PTC News