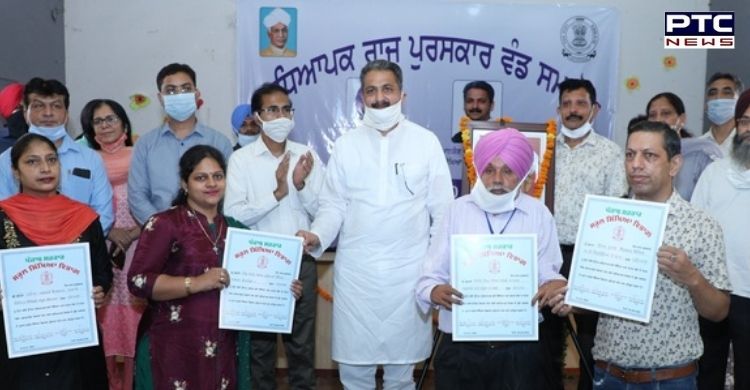 On the occasion of Teachers' Day, school education minister Vijay Inder Singla conferred state awards to 74 teachers and officials at a function held at the auditorium of Thapar Institute, Patiala.

He also paid his respects to the former President, scholar, philosopher and Bharat Ratna awardee, Dr. Sarvepalli Radhakrishnan, who was born on this day in 1888.
The Cabinet Minister awarded certificates to four Patiala teachers. 70 teachers were given awards through video-conferencing.
He praised their efforts and said teachers were the biggest contributors to the development of any country and on Teacher's Day, he paid respects to the fraternity.
The minister added that government schoolteachers had been working tirelessly to raise the standards of education in the state. With their efforts, the quality of education and infrastructure had improved.
Also Read | Former SGPC Chief Secretary Harcharan Singh passes away
"Punjab has registered 15 per cent growth in enrolments. Around 45 per cent of the government schools in the state have been developed as smart schools," the minister said.
Secretary, School Education, Krishan Kumar also thanked the teachers for their commendable job during the Covid-19 pandemic.
-PTC News