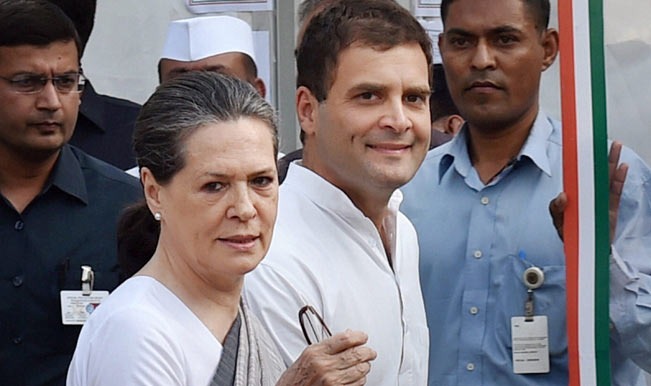 Rahul Gandhi Now My Boss Too, Let There Be No Doubt About That: Sonia Gandhi
Sonia Gandhi, addressing Congress parliamentarians for the first time since son Rahul Gandhi took over as party president, said today, "He is my boss too - let there be no doubt about that."
As chairperson of the Congress Parliamentary Party, she said, "I will work with the Congress President and other colleagues in discussions with like-minded, political parties to ensure that in the next election, the BJP is defeated and India is restored to a democratic, inclusive, secular, tolerant and economically progressive path."
She urged the party to be ready for the national elections, which, she said, are due in slightly over a year.
Describing the Congress's decimation in 2014 as an aberration, she said: "Increasingly, the people of our country, people belonging to all sections of our society are getting disillusioned with the present regime. It is for us to channel this discontent into support." The Gujarat polls and the Rajasthan by-election, she said, showed winds of change. Karnataka, where elections are due this year, would "underline the resurgence of the Congress", she added.
Accusing the government of unveiling "recycled" initiatives "with the flourish of a magician", she remarked: "True, the new names are catchy and colorful, perhaps much more so than during our time, we must admit."
It was, she said, "a game of Maximum Publicity, Minimum Government, or put another way, Maximum Marketing, Minimum Delivery".
-PTC News