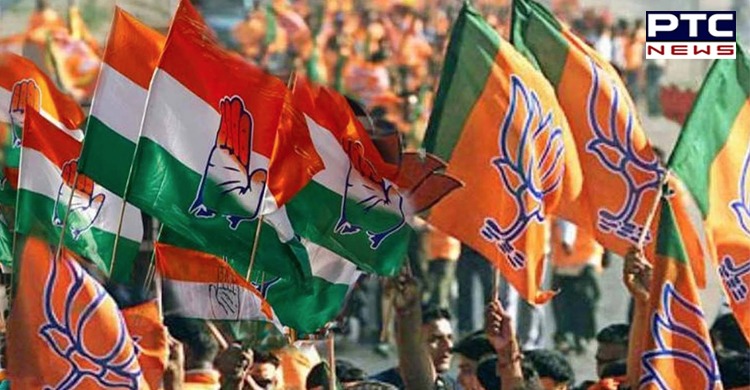 Days, after Sachin Pilot was removed as Deputy Chief Minister of Rajasthan, Congress leader Randeep Surjewala, said that "Yesterday, shocking audio tape was aired by the media in which Union Minister Gajendra Singh Shekhawat, BJP leader Sanjay Jain and Congress MLA Bhanwar Lal Sharma spoke about bribing MLAs and bringing down Rajasthan government."

"Congress has suspended MLAs Bhanwar Lal Sharma and Vishvendra Singh from the primary membership of the party. The party has also issued show-cause notices to them," he said.

Surjewala also said that "We demand Rajasthan Government and Special Operations Group (SOG) to register FIR and arrest the culprits as plenty of evidence has surfaced now."
https://twitter.com/ANI/status/1284006406996193280
"I demand that an FIR is registered by SOG against Union Minister Gajendra Singh Shekhawat and a probe is initiated into the tape. If it is suspected that he could influence the probe, then a warrant should be issued and he should be arrested immediately," Surjewala added.
Also Read | Coronavirus cases in India cross 10 lakh-mark; death toll surpasses 25,000-mark
He slammed the BJP government and said that "BJP has, prima facie, conspired to topple Congress govt and buy MLAs' loyalty."
-PTC News