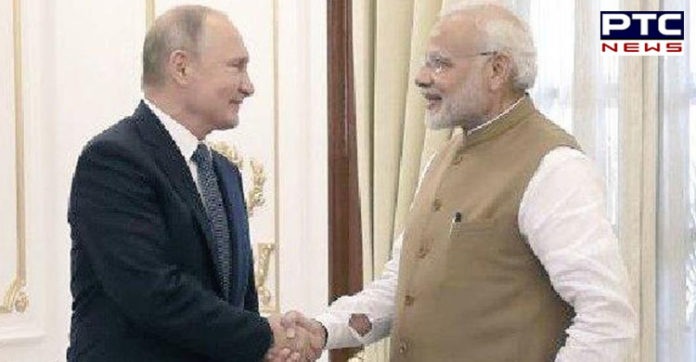 Russia honours PM Narendra Modi with its highest award
Russia has honoured Prime Minister Narendra Modi with Russia's highest state decoration, the Order of St Andrew the Apostle on Friday for cementing ties between the two nations.
Also Read: 27 killed and 400 injured in Nepal rainstorms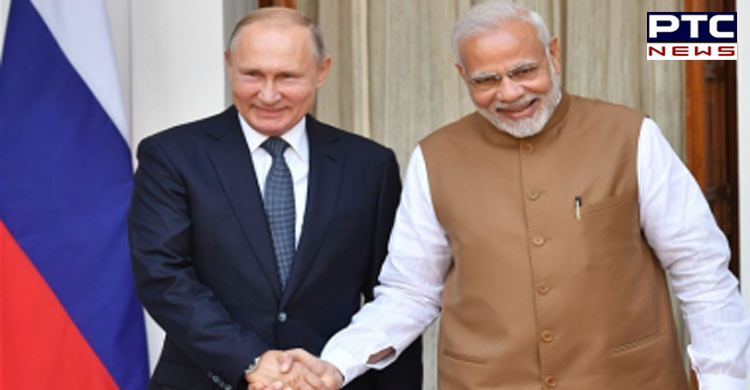 According to the statement issued by the Russian Embassy, the award has been given to PM Modi for exceptional services in promoting special and privileged strategic partnership between the Russian Federation and the Republic of India and friendly relations between the Russian and Indian people."
With this award, this is the seventh award conferred on Prime Minister by another country. Russian President Vladimir Putin signed the order to award Prime Minister with the highest civilian award.
Also Read: Blinded by anti-Modi sentiment, Cong stopped thinking in nation's interest: PM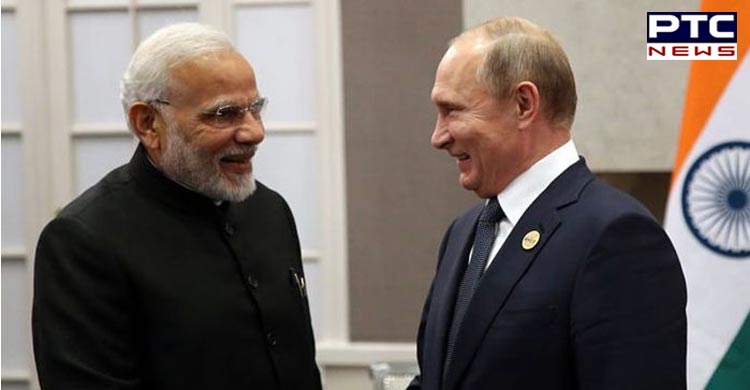 President of Azerbaijan Heydar Aliyev, President of Kazakhstan Nursultan Nazarbayev and Chairman of the People's Republic of China Xi Jinping are the previous recipients of this award.
Earlier on April 4, Prime Minister was conferred upon the United Arab Emirates' highest civilian award, 'Order of Zayed'. The award has been conferred upon him for strengthening ties between the UAE and India.
– PTC NEWS