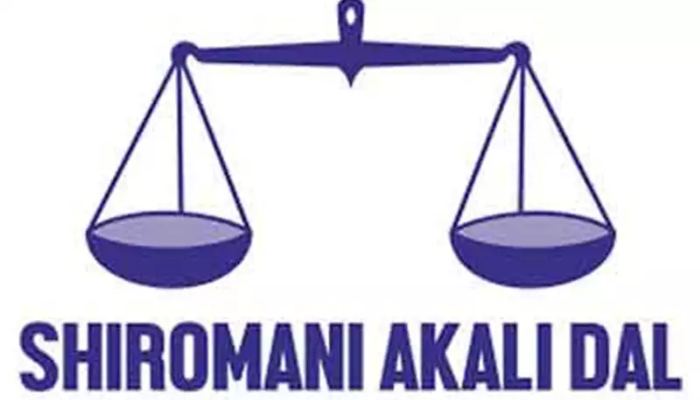 Chandigarh: The Shiromani Akali Dal (SAD) on Thursday asked Rural Development minister Tript Rajinder Singh Bajwa why he was shielding Congress legislators responsible for embezzling MGNREGA funds in collusion with department officials.
In a statement here, SAD Spokesman Parambans Singh Romana said it was strange that even though the minister was making repeated statements about taking action against those involved in the scam, he had not proceeded against the kingpins of the scam – Congress leaders and legislators. "Action has been taken against few low level officials, even as Congress legislators who looted the public exchequer by brow beating officials to follow their dictates are being allowed to go scot free".
Stating that this indicated the Rural Development minister was not serious about exposing the real culprits, Mr Romana said "there can be no other reason for the minister refusing to refer the case to the Central Vigilance Commission for a comprehensive inquiry as demanded by the SAD". He said the minister was apparently aware that hundreds of crores had been looted and not Rs 2.59 crore as had been reported till now. "Still an effort is being made to hush up the case by giving an impression that the large scale embezzlement of MGNREGA funds in Muktsar, Faridkot and Ferozepur districts was the handiwork of few low level officials only".
https://www.ptcnews.tv/manu-bhaker-bags-indias-first-gold-at-2019-issf-world-cup-breaks-junior-world-record-in-10m-air-pistol/
Stating that only a central probe would be able to catch the big fish, Mr Romana said no one, however high he may be, should be allowed to gobble up money meant for the poorest of the poor. He said it was a shame that under Mr Tript Rajinder Singh Bajwa's watch the poor, including Dalits, had to pay bribes to get a Job Card. "Instead of realizing the seriousness of the situation and punishing those guilty for this heinous crime, the minister is going out of the way to protect the interests of Congress legislators who were the real culprits behind this scam", Romana added.
-PTC News