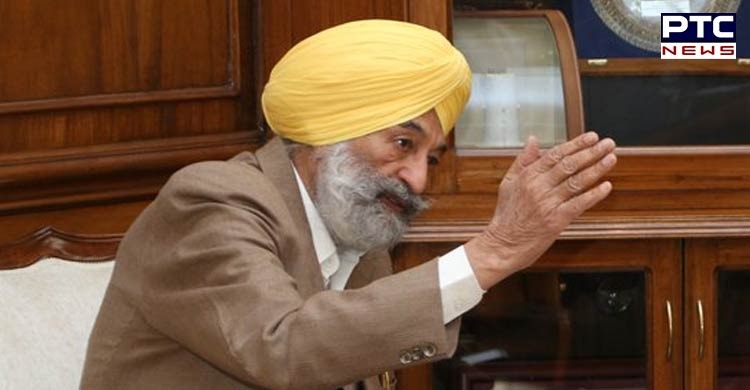 Chandigarh: The Shiromani Akali Dal (SAD) on Tuesday condemned Finance Minister Manpreet Badal for his ill-conceived move to stop the 13th salary of Punjab Police personnel, stating that it would not have an adverse effect on the morale of state police force but would also have a detrimental effect on the law and order situation in the state.
In a statement here, senior SAD leader S. Balwinder Singh Bhundar said FM Manpreet Badal's anti-employee mindset had come up with another new proposal to discontinue the 13th salary to police personnel who had been given this benefit by S Parkash Singh Badal in 1979 and it had been continuing uninterrupted because if was felt the employees richly deserved this remuneration.
Mr Bhundur said the 13th salary was given to Punjab Police personnel as an incentive for not taking the discretionary 30 annual holidays. "It was felt that if the police personnel were given this incentive it would result in better policing and help in ensuring regular maintenance of law of order in the State".
The SAD leader said everyone knew that the police force was working under trying circumstances. He said taking away this incentive would not only strike a blow to 79,625 personnel but would also effect policing at the grass root level as police stations had to be manned round the clock.
https://www.ptcnews.tv/sad-legislature-party-expresses-anguish-at-parminder-dhindsa-choosing-family-over-party-en/
Asking the FM to explore other options to improve the state of finances by withdrawing all perks given to the army of Advisors, including legislators who had been given Cabinet rank and facilities, Mr Bhundur said the FM could also ask the Ministers to give up their salaries and perks to reduce State expenditure. He said such measures would surely save Rs 302 crore which was the amount which would be denied to police personnel in case the 13th salary was discontinued.
Mr Bhundur said the SAD would stand with the police personnel at this crucial juncture when their due salary was being taken away from them to be squandered in giving additional facilities to Ministers and Advisors. He said the SAD would not allow the Congress government to compromise the security, safety, and welfare of the state and its people at any cost," he added.
-PTC News