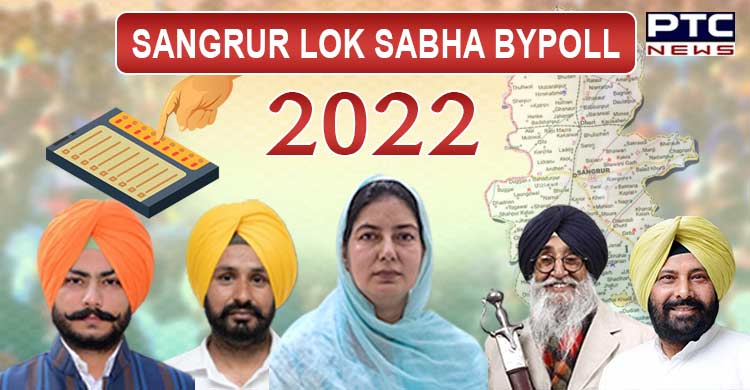 Sangrur Lok Sabha Bypoll 2022: The ground has been set for the Sangrur Lok Sabha bypoll, which was necessitated after Bhagwant Mann's resignation from the seat.

A total of 15,69,240 voters will be exercising their franchise at 1,766 polling booths of which 296 are vulnerable.
Voting is underway and the voter turnout is as following:
Sangrur bypoll: 36.4% polling recorded till 5 pm.
4.07% voter turnout recorded in Sangrur (Punjab) till 9 am in Sangrur Lok Sabha bypoll election 2022.
Meanwhile, According to ECI, the total poll turnout for Sangrur Lok Sabha Bypoll till 11 am is 12.75%
22.21% voter turnout recorded till 1 pm in Sangrur Lok Sabha Bypoll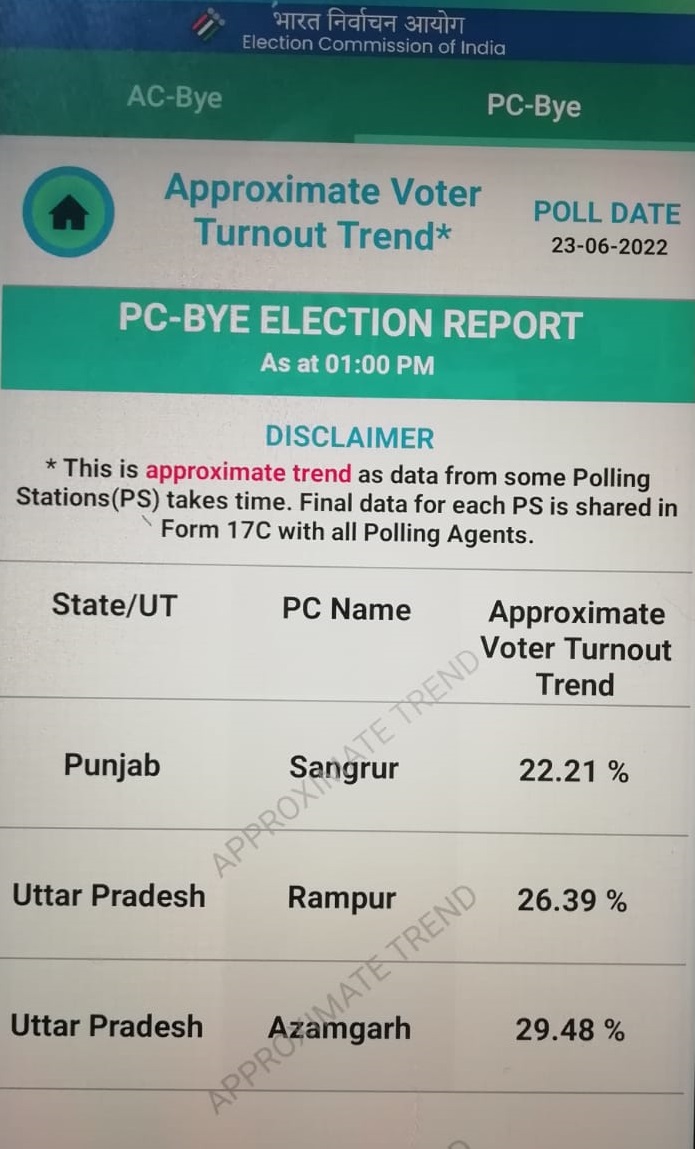 29.07% voter turnout recorded till 3 pm in Sangrur Lok Sabha Bypoll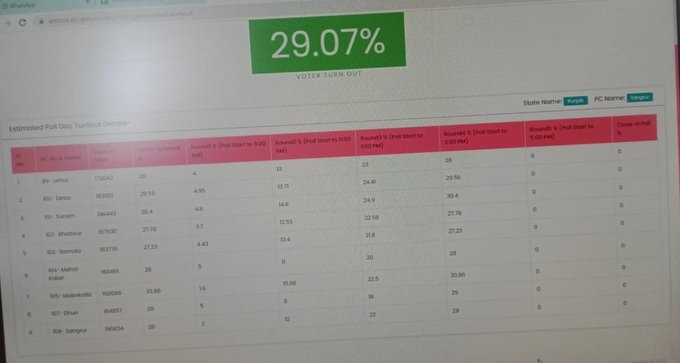 Meanwhile, Punjab CM Bhagwant Mann has urged the EC to increase polling timing for the Sangrur LS bypoll from 6 pm to 7 pm amid many voters' unavailability due to the paddy season.
ਭਾਰਤ ਦੇ ਚੋਣ ਕਮਿਸ਼ਨ ਤੋਂ ਮੰਗ ਕਰਦੇ ਹਾਂ ਕਿ ਸਮਾਂ ਝੋਨੇ ਦੇ ਸੀਜਨ ਦਾ ਹੈ ..ਬਹੁਤ ਲੋਕ ਦਿਹਾੜੀ ਜਾਂ ਹੋਰ ਕੰਮ ਤੇ ਗਏ ਹੋਏ ਨੇ …ਕਿਰਪਾ ਕਰਕੇ ਵੋਟਾਂ ਪਾਉਣ ਦਾ ਸਮਾਂ 6 ਵਜੇ ਤੋਂ ਵਧਾ ਕੇ 7 ਵਜੇ ਕਰ ਦਿੱਤਾ ਜਾਵੇ ਤਾਂ ਕਿ ਓਹ ਵੀ ਬਾਬਾ ਭੀਮ ਰਾਓ ਅੰਬੇਦਕਰ ਦੁਆਰਾ ਰਚਿਤ ਸਵਿੰਧਾਨ ਅਨੁਸਾਰ ਆਪਣੇ ਵੋਟ ਦੇ ਅਧਿਕਾਰ ਦਾ ਇਸਤੇਮਾਲ ਕਰ ਸਕਣ…

— Bhagwant Mann (@BhagwantMann) June 23, 2022
Earlier too, Bhagwant Mann had won from the Sangrur Lok Sabha seat twice in 2014 and 2019. The polling begins at 8 am and continue till 6 pm. The counting will take place on June 26.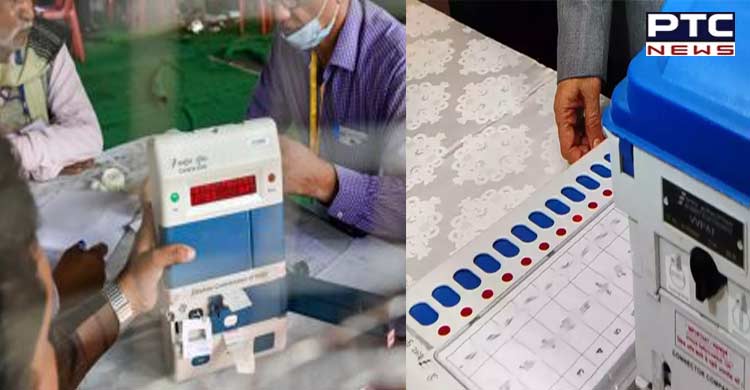 Also Read: Iqbal Singh Lalpura serves defamation notice on AAP leaders Bhagwant Mann, Arvind Kejriwal
A total of 16 candidates are in the fray for the Sangrur Lok Sabha seat — 13 male and three females. The AAP has fielded Gurmail Singh while Dalvir Singh Goldy is Congress candidate. SAD (Amritsar) supremo Simranjit Singh Mann is also in the fray.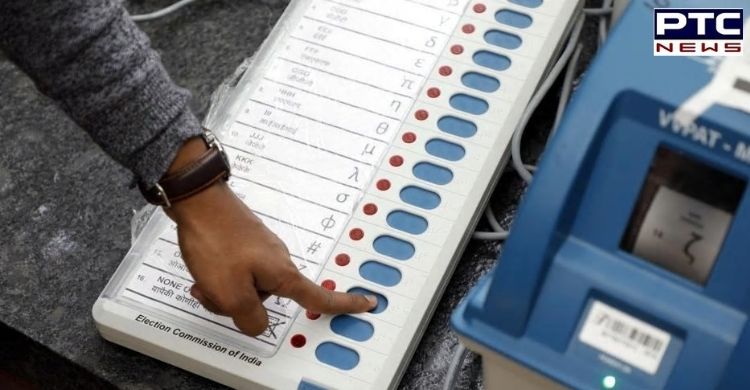 Also Read: Presidential polls: Family affair vs party commitment for BJP MP Jayant Sinha  
On the other hand, the BJP has fielded former Barnala MLA Kewal Dhillon while Kamaldeep Kaur, sister of Sikh prisoner Balwant Singh Rajoana, is Shiromani Akali Dal (SAD) candidate for the Sangrur bypoll. The Punjab Government has declared a paid holiday on June 23.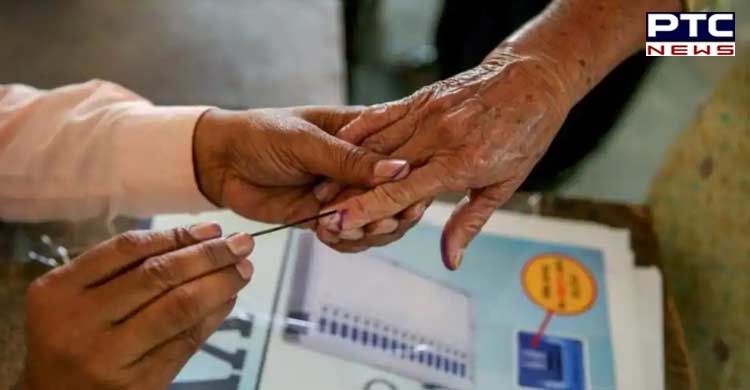 -PTC News