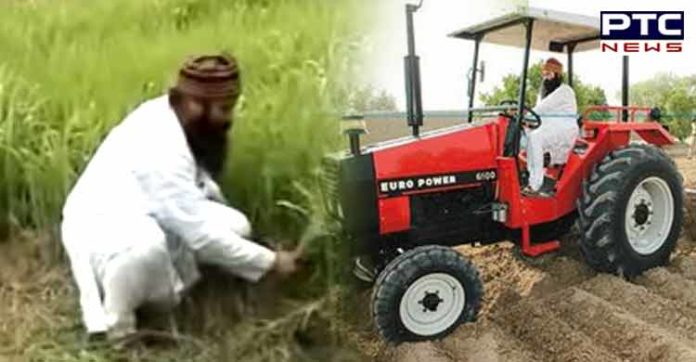 Self-styled Godman Gurmeet Ram Rahim Singh who is currently serving life imprisonment for the alleged murder of a journalist has appealed to the Sunaria Jail authorities for parole, here on Friday. Ram Rahim in a request said, he wants to farm his land in Sirsa which is lying unproductive. Gurmeet Ram Rahim is also serving a 20-year jail term in a rape case is working as a gardener in the Sunaria Jail. The officials have said that the appeal has been sent by the jail authorities to the district administration which has been forwarded to the Haryana government.
Ram Rahim appeals for parole, says he wants to farm

Read @ANI story | https://t.co/k5HzRt6u1c pic.twitter.com/o0AnFlUmGa

— ANI Digital (@ani_digital) June 21, 2019
Gurmeet Ram Rahim was sentenced by the CBI court on January 17 on the charges of murdering journalist Ramchander Chhatrapati in October 2002, back then. The journalist Ramchander was killed in Sirsa after his story was published in newspaper alleging sexual exploitation of women by self-styled Godman Gurmeet Ram Rahim at the Dera Sacha Sauda headquarters in the town. Ram Rahim was sentenced in August 2019 for 20-year of imprisonment on the charges of raping two of his women followers.
Also Read: Self-styled godman Rampal sentenced to life imprisonment in 2 murder cases
In his appeal, Gurmeet Ram Rahim claimed that he is being framed. In his appeal copy, Ram Rahim has claimed that he hasn't been involved in any of the ruckuses in the Sunaria jail. As per the reports, Ram Rahim is seeking the parole for his unproductive land in Sirsa for farming. Gurmeet Ram Rahim in the appeal seeks parole for farming activities. Now, the question is why Gurmeet Ram Rahim should be given the parole for carrying out farming activities when he has been booked under the heinous crime of rape and murder.
-PTC News