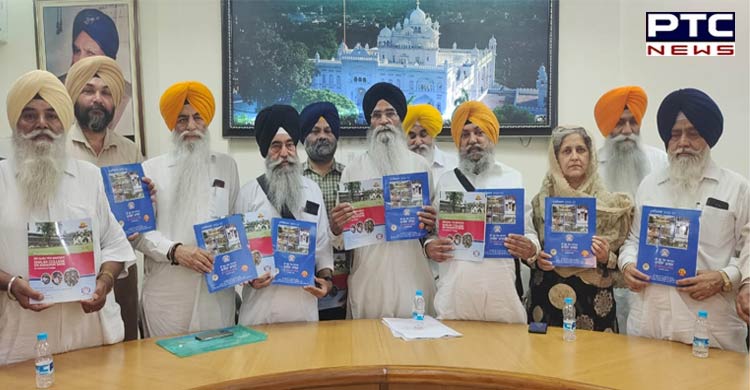 Sri Anandpur Sahib, June 9: Shiromani Committee President Advocate Harjinder Singh Dhami released the prospectus of Sri Guru Teg Bahadur Khalsa College in Sri Anandpur Sahib.

The college is run by SGPC and it caters to the students of this region. While releasing the prospectus for admissions for the academic session 2022-23, the SGPC president congratulated the principal and the staff for the unprecedented growth of the college.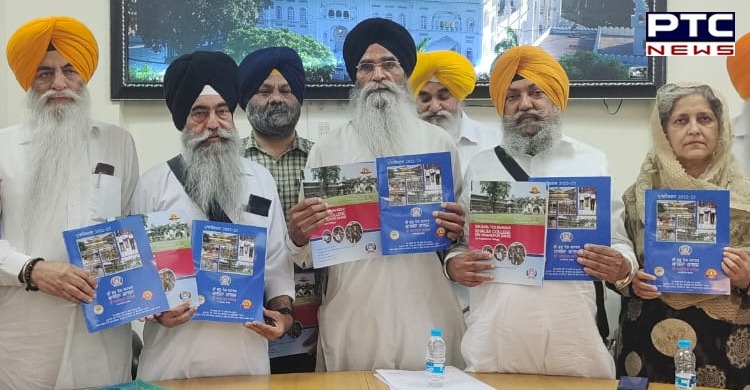 Also Read: 24-year-old from Gujarat marries herself with all rituals
He said that the college is a premiere institute of SGPC and it has set a very high standard of teaching that attracts the students from far flung areas.
Expressing his gratitude to the management, Principal Dr. Jasvir Singh said that the college is named among the best colleges of North India and it could happen because of the able guidance and patronage of SGPC.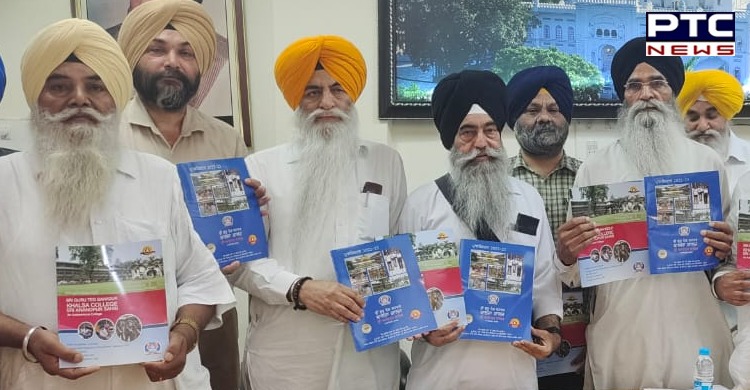 He especially acknowledged the contribution of honorary secretary of college Dr. Daljit Singh Cheema(former education minister) for  the unrivalled growth of college in the recent past.
For the convenience of the students the college has set up career counseling and admission centers at Ropar, Nangal, Nurpur Bedi, Una and Nalagarh, he apprised. The Convener for admissions Prof. Prabhjit Singh informed that the college is offering 25 Post Graduate and 26 Under Graduate courses for this academic session. Besides, various Post Graduate Diploma Courses, Certificate Courses are also offered by the college.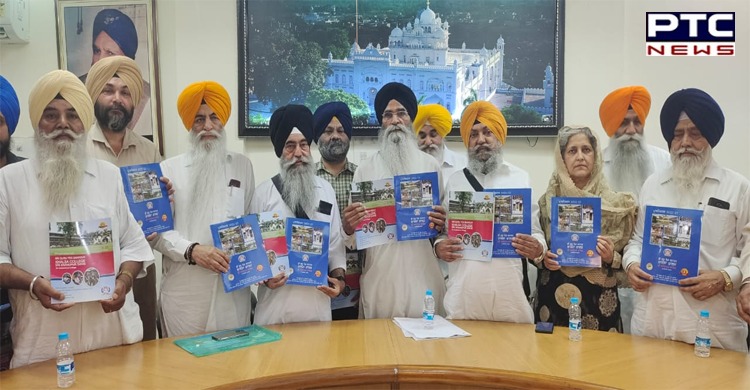 Also Read: Security forces to use high-tech gadgets to secure Amarnath Yatra 
On this occasion, Principal Surinder Singh Junior Vice President of SGPC,  Karnail Singh Panjoli General Secretary SGPC, Bhai Amarjit Singh Chawla former general secretary and member SGPC, Jathedar Avtar Singh Raiya member SGPC, Bibi Harjinder Kaur member SGPC, Kewal Singh Badal Member SGPC, Balwinder Singh Kahlwan secretary Dharam Prachar Committee were also present.
Inputs from Baljeet Chana
-PTC News