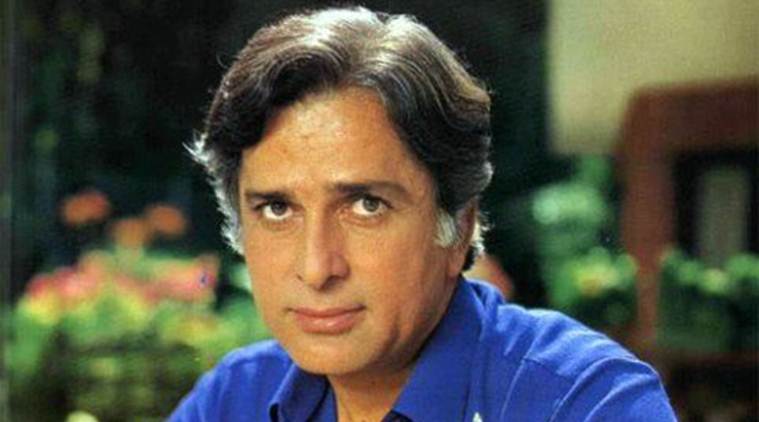 Mumbai, Dec 5- The many facets of actor Shashi Kapoor came alive today, as friends recalled the man who threw parties on the Dal Lake in his younger days, and wept inconsolably in the autumn of his life.
Members of the film industry warmly remembered the veteran actor-producer who died here on Monday and was cremated on Tuesday noon with state honours at the Santacruz Hindu crematorium.
The actor, who wielded enormous charm with a crooked smile and a twinkle in his eyes, had been suffering from a kidney disorder. He was 79.
Actor-BJP MP Shatrughan Sinha described his death as an "irreplaceable loss" for the film fraternity, and said he was a source of inspiration to him.
"We worked in a lot of films. He was an actor par excellence. He always encouraged art cinema. He was a charming and smart person. I am heartbroken," Sinha told PTI.
The two had worked together in blockbusters such as "Shaan", "Kala Patthar" and "Kranti".
Sinha said he last met Kapoor at the funeral of his elder brother, the actor Shammi Kapoor, in 2011.
"He came in a wheelchair. Amitabh Bachchan and I went to meet him there. He started crying. He was trying to say something but couldn't speak," Sinha said.
His former co-star Saira Banu described him as full of fun, laughter and mischief. He would act like a "well-behaved" man whenever his wife, theatre artiste Jennifer Kendal, would accompany him to the sets of a film, she said.
"We were to have done several films but only two got made. For our film "Koi Jeeta Koi Haara" we worked mostly in Kashmir. He would entertain the whole unit," she said.
Kapoor often threw parties on the Dal Lake in a shikara, she recalled.
But when Kendal was around, Banu said, he was a different man altogether.
"Everyone from the unit would pull his leg as he would act like a good, well-behaved man when she came to the sets. We had a lot of fun with him," Banu, legendary actor Dilip Kumar's wife, told PTI.
Actor Moushumi Chatterjee remembered how Kapoor would urge her not to address him as uncle.
"I used to call him Shashi Uncle. He once told me, during the shooting of 'Anari', 'Don't call me Shashi Uncle'. He asked me to call him Shashiji or Shashi-Baba," Moushumi told PTI.
The duo also worked in films such as "Ghar Ek Mandir", "Krodhi", "Swayamvar", "Gautam Govinda" and "Roti Kapada Aur Makaan".
Moushmi could not attend his funeral because she said her daughter had not been well.
"It's raining today and I think the weather too is sad with his loss," she added.
Celebrities also paid homage on social media to the "Junoon" actor, the youngest of thespian Prithviraj Kapoor's three sons, named Balbir Raj by his parents.
Actor Hrithik Roshan wrote that his "greatness" would carry on.
"Great artistes not only inspire but also inseminate the hearts and minds of the next generation. In individual ways, we all carry his greatness within us. He and his talent shall live on. And we shall forever celebrate it," he wrote.
"Udta Punjab" actor Alia Bhatt took to Twitter, saying Shashi Kapoor's death was the end of an era.
"Thank you sir for giving us your magic at the movies," she wrote.
Actor Priyanka Chopra, currently shooting in New York, remembered the actor as one who wielded immeasurable charm.
"An end of an era... A talent, the world had the pleasure of witnessing... A humanitarian I had the pleasure of meeting... A charmer the world will always remember," the "Quantico" star wrote.
FTII chief Anupam Kher recalled how the actor offered him a role in "Utsav", which Kapoor produced and acted in.
"Just woke up in Sydney to the sad news... A huge star. He taught me how to treat newcomers with love and dignity. He was full of life and life was full of him. Most charming actor and human being of all times. RIP Sir," Kher tweeted. PTI