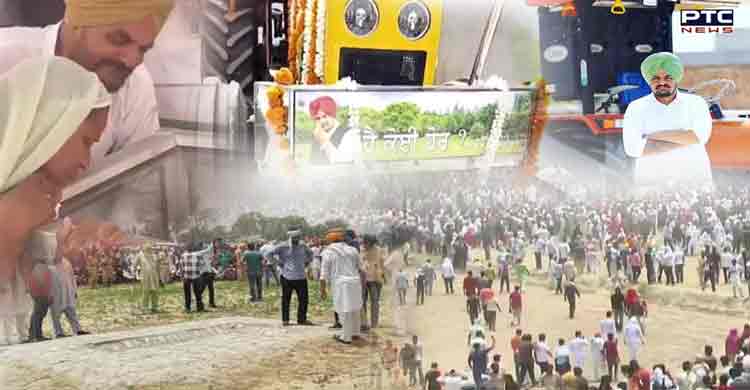 Sidhu Moosewala funeral LIVE: Amid tight security, Punjab's celebrated singer-politician has been consigned to flames at his farm. His elderly parents gave their only son sobbing a farewell. His fans shouted slogans against the Punjab government and the police, demanding death for late Punjabi singer's murderers. The body of Sidhu Moosewala, 27, was brought from Mansa Civil Hospital to his home in the morning today.
Meanwhile, reports said that the post-mortem report of Moosewala showed he received 24 bullets, mostly on his chest and abdomen. He was also hit on his head and thighs when he was attacked on Sunday evening outside the Jawahar Ke village.

One of the most prominent artists in the state, his death was mourned by the entire state.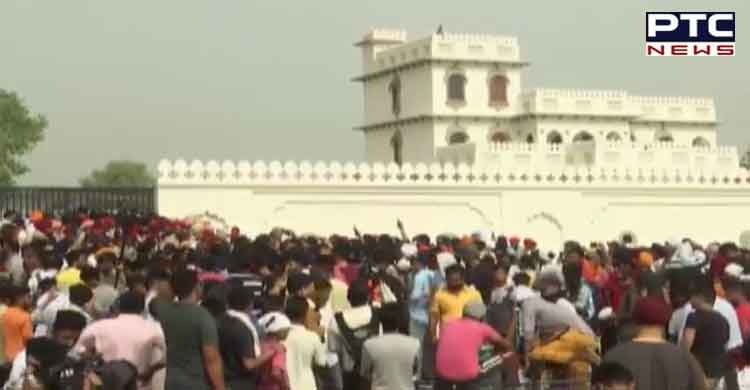 Two days later his death, the last rites and cremation of the singer and rapper will be held today, May 31. According to reports, Moose Wala's cremation will be conducted today at 12 noon in the Moosa village of the Mansa district. An update regarding the funeral of Sidhu Moose Wala was shared on his official Instagram account, citing the timing and the whereabouts of his last rites. The post was first shared in Hindi and then in Punjabi, announcing that the cremation will take place today.
Also Read| Sidhu Moose Wala Funeral Live Updates: '295' singer to be cremated at his farm
Sidhu Moosewala funeral highlights
13:46 pm: Bollywood actress pays respect to Sidhu Moosewala.
R.I.P #SidhuMoosewala 💔💔 My heartfelt condolences to his family, friends & fans. OM Shanti 🙏 pic.twitter.com/7UvxxF1hfX
— Preity G Zinta (@realpreityzinta) May 31, 2022
13:40 pm: Sidhu Moose Wala's last procession started ahead of his cremation. A huge crowd has gathered around the procession as the late singer heads towards his farm where he will be cremated.
13:18 pm: In a heartwrenching scene, Sidhu Moose Wala's mother tied his hair for the last time while his father tied the turban.
12:50 pm: Jailed gangster Lawrence Bishnoi, through his counsel, moves to Delhi HC. Y'day the lower court had refused to entertain his plea seeking direction to not give his custody to Punjab Police in Sidhu Moose Wala murder case. He has apprehension about being killed in a fake encounter
10:50 am:
As per sources, the venue of singer-turned-Congress leader Sidhu Moosewala's final rites has been changed. While preparations were made at a crematorium, the final rites will now take place at another location. The police force has already left for the new location.
10:00 am:
Congress MLA Sukhjinder Singh Randhawa arrived at Sidhu Moosewala's house. Speaking to the media, he said, "The incident is unbearable. Today is his cremation. He was a friend of my son".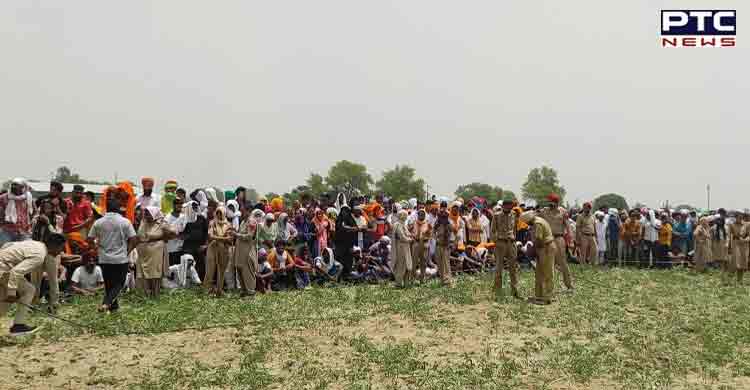 9:50 am:
Punjab Congress president Amarinder Singh Raja Warring reached the residence of singer-cum-politician Sidhu Moosewala. His final rites will take place at noon.
9:30 am:
Fans and supporters swarm Sidhu Moosewala's family home to pay their final respects amid high security in Mansa, Punjab. They shouted 'Moosewala Zindabad' slogans.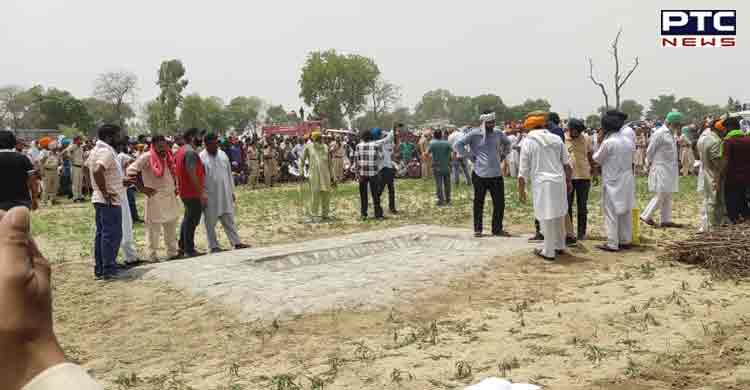 08:51 am: Sidhu Moosewala's body has reached his house in Moosa village. His fans in large numbers also reached his house and police are facing a tough time in controlling them.
08:40 am: The Punjab Police on Monday said it has rounded up some people and got several important leads in the murder case of Sidhu Moosewala, even as a CCTV footage has emerged on social media which shows the Punjabi singer's vehicle being followed just before he was shot dead.
08:30 am: Delhi Police on Monday questioned jailed gangster Lawrence Bishnoi here in connection with the case. The development came as a Delhi court refused to entertain a plea filed by Bisnoi, who has been accused of plotting the murder, that he apprehended a fake encounter by the Punjab Police.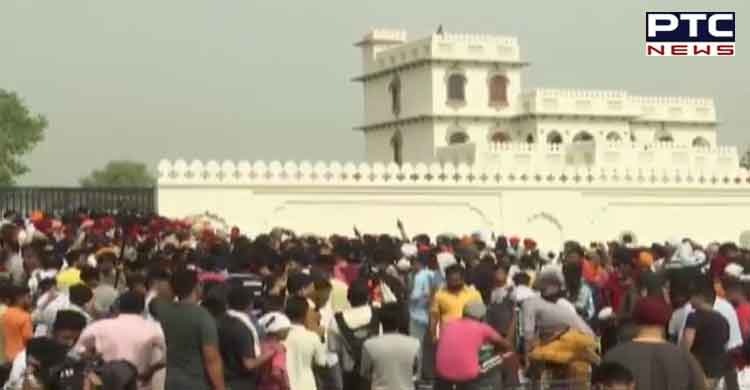 08:00 am: Sidhu Moosewala funeral visitation will be held at 8.30 am and cremation at noon.
-PTC News