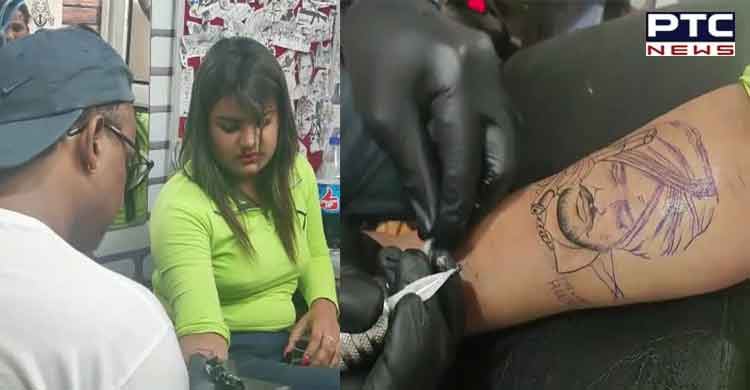 Sidhu Moosewala's last rites were conducted in his fields in Punjab's Moosa village and were attended by thousand celebrities and his fans. While the entire world is left in a shock and disbelief, videos of his fans getting his face and name tattooed on their arm is going rounds all over social media.

Moosewala's fans all around the nation, paid last tribute to Sidhu by getting his name and face tattooed.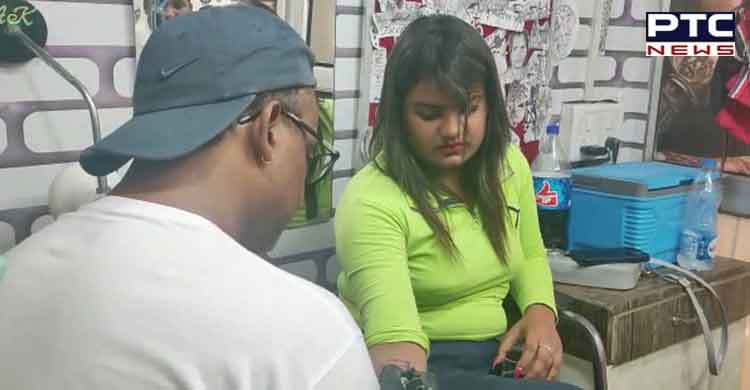 Also Read: Johnny Depp wins defamation case against ex-wife Amber Heard
Giving a tribute to the late singer-politician, Delhi's popular tattoo artist Manjeet Tattoos has announced to make people a free tattoo of Sidhu Moose Wala. He also shared this message on social media.
Another Mohali-based tattoo studio Honor has taken a new initiative. He is getting Moosewala tattoos for free. Tattoo artist Noni Singh owns a shop in Mohali Phase 5. He himself is a fan of Sidhu Moosewala.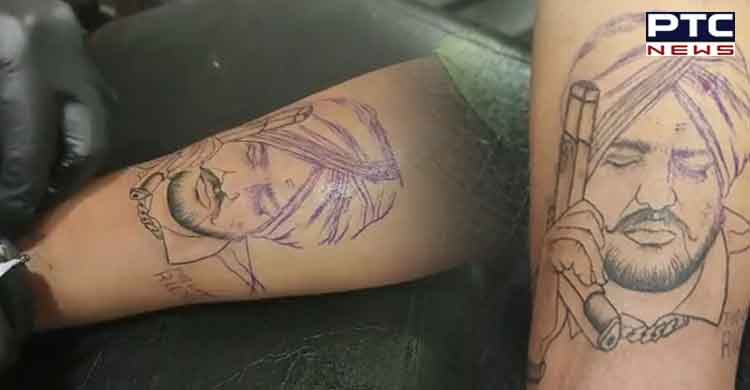 This is how netizens react while getting tattoos of late Punjabi singer:
One of his fan, 23-year-old Gaurav got his left arm tattooed along with the numbers 5911 inscribed under it – which signifies the singer's fondness for the HMT 5911 tractor that he often rode in. "I won't eat a morsel till I see his face, till his last rites are over," said Gaurav.
Also Read: Heartbreaking scenes as Sidhu Moosewala's mother collect her son's ashes
Another fan, Prabhjot Kaur from Amritsar who is a big fan of Sidhu Moosewala says that Sidhu Moosewala was her role model and she loved his village very much and even after his death. She got this tattoo on his arm so that she could always remember Sidhu Moosewala.
-PTC News