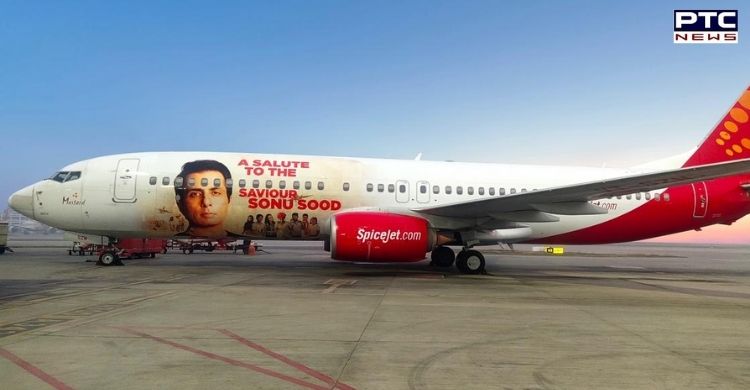 Sonu Sood, who is prominently known as a messiah for his work that he did throughout the COVID-19 pandemic, has not only earned a special place in people's hearts but also SpiceJet.

SpiceJet, meanwhile, went out of the way to thank him for his invaluable work during the COVID-19 pandemic. Likewise, SpiceJet unveiled a special livery with an image of the Sonu Sood wrapped on its Boeing 737 aircraft.
Also Read | Amid farmers' protest, Sonu Sood says 'How will you sleep peacefully calling wrong as right?'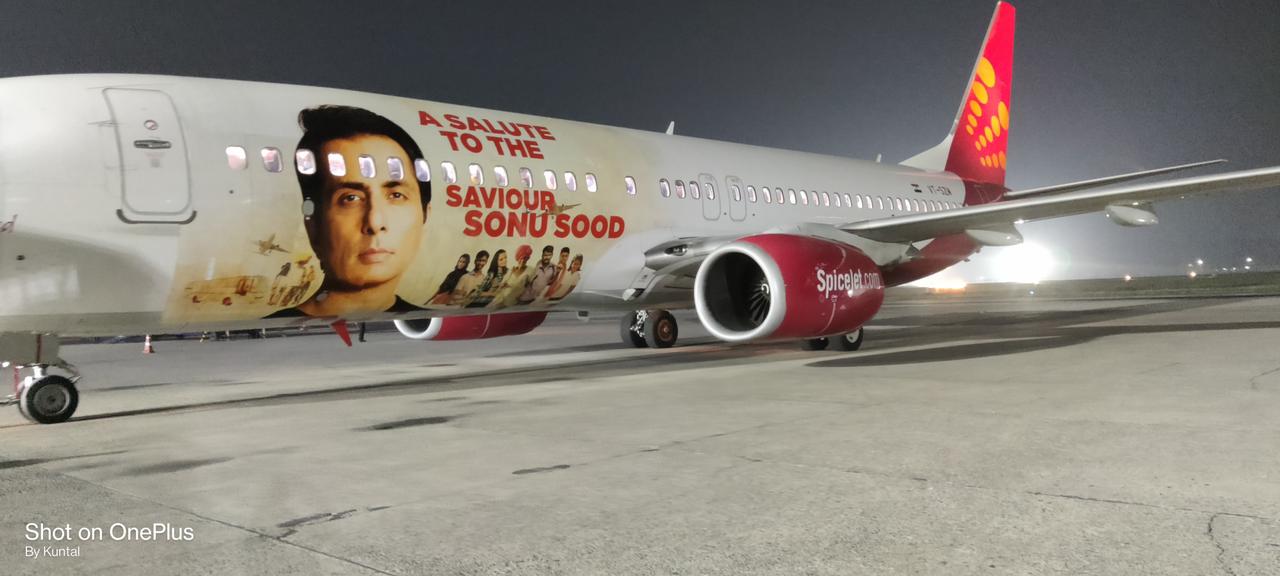 Sharing the video, Spicejet wrote, "The phenomenally-talented @SonuSood has been a messiah to lakhs of Indians during the pandemic, helping them reunite with their loved ones, feed their families, and more."

It further said that "While there is no apt way to thank him for his immense efforts, here is a small gesture from SpiceJet to acknowledge him and his amazing contributions. Introducing our one-of-its-kind Sonu Sood livery draped on Mustard, one of our lovely Boeing 737 aircraft."
Also Read | Sonu Sood distributes e-rickshaws to needy people in Moga, Punjab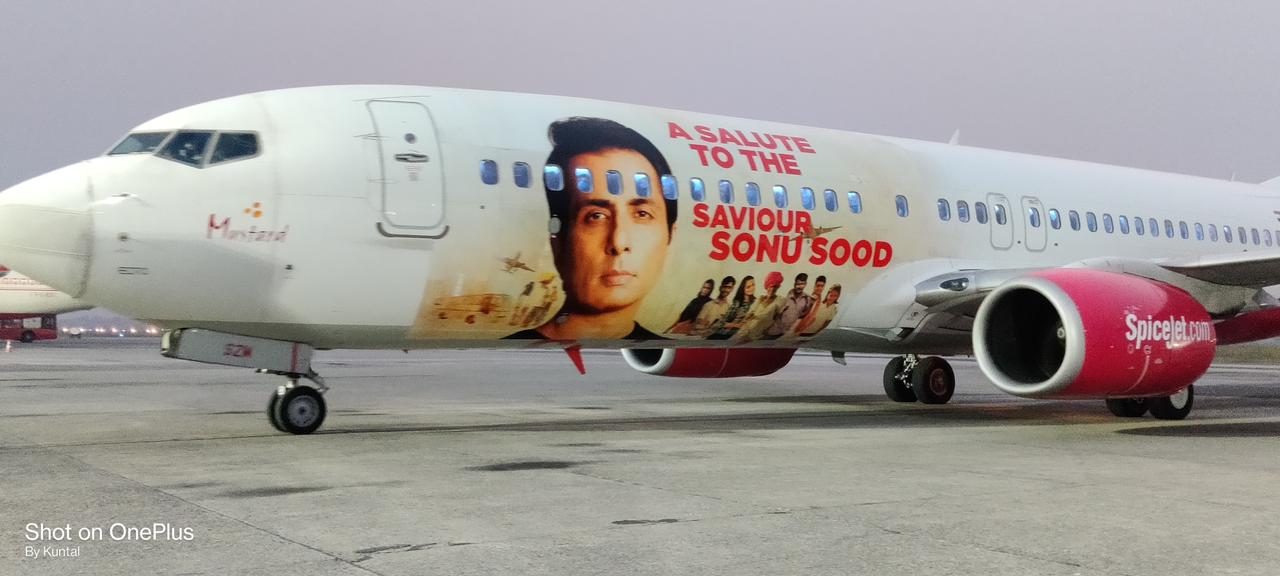 "Thank you for everything, Sonu! You are an inspiration to us and many others, and we are proud to be your partners in your deeds of extraordinary compassion," it added.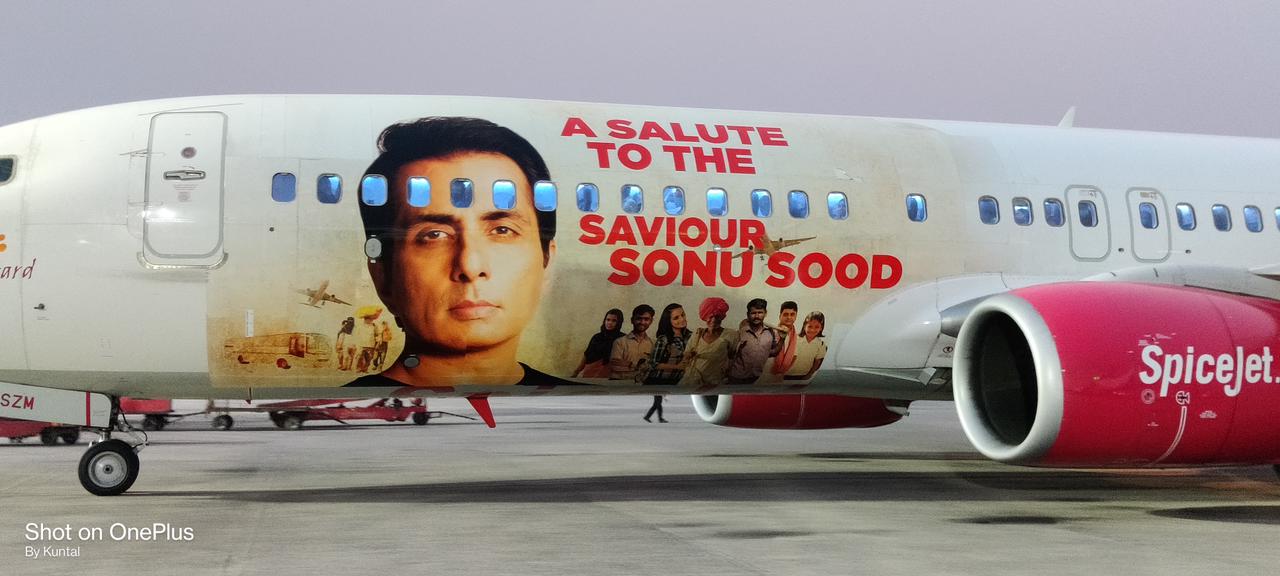 Amidst coronavirus lockdown, SpiceJet and Sonu Sood had joined hands to repatriate thousands of stranded Indians, including those students who were stranded abroad.
Responding to the same, Sood wrote: "Remember coming from Moga to Mumbai on an unreserved ticket. Thank you everyone for all the love. Miss my parents more."
Click here to follow PTC News on Twitter.
-PTC News