Dec 23, 2022 09:22 PM
IPL Auction 2023: The bidding war is over!
IPL mini auction ends, Sam Curran was the star of the event with a record-breaking 18.50 crore deal with Punjab Kings.

Dec 23, 2022 09:14 PM
IPL mini auction : Quick Recap
England all-rounder Sam Curran became the Indian Premier League's (IPL) most expensive ever buy in the players' auction on Friday as the world's richest cricket league spent big ahead of the 2023 season. Curran returned to the Punjab Kings for the staggering sum of 185 million Indian rupees ($2.23 million) following a fierce bidding war involving the Chennai Super Kings and Mumbai Indians.
Curran, who was player-of-the-series in England's T20 World Cup triumph in Australia this year, previously featured for the Punjab Kings in 2019.
Dec 23, 2022 09:11 PM
GT's biggest buy today: Shivam Mavi for Rs 6 crore

Dec 23, 2022 09:11 PM
DC spent Rs 15 crore to buy five players

Dec 23, 2022 09:10 PM
Ekant Sen - UNSOLD
Ekant Sen- the final player is UNSOLD

Dec 23, 2022 08:46 PM
Curran, Green, Stokes hit jackpot as IPL franchises target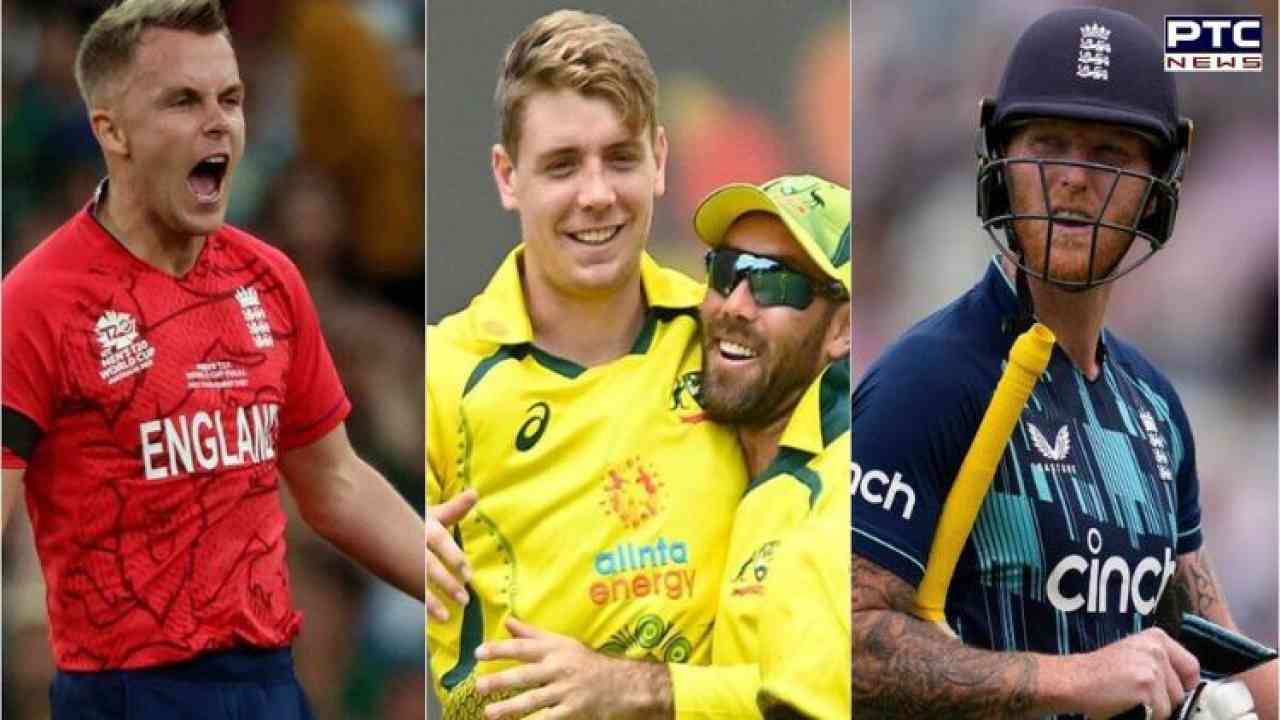 Dec 23, 2022 08:42 PM
Shakib Al Hasan - SOLD
Shakib Al Hasan is next and he is sold to KKR for INR 1.5 Crore

Dec 23, 2022 08:41 PM
4 players remain to be auctioned

Dec 23, 2022 08:41 PM
Joe Root - SOLD
Joe Root is sold to Rajasthan Royals for INR 1 Crore

Dec 23, 2022 08:25 PM
Abdul P A - SOLD
Abdul P A is sold to Rajasthan Royals for INR 20 Lakh

Dec 23, 2022 08:23 PM
Raghav Goyal - SOLD
Raghav Goyal is sold to Mumbai Indians for INR 20 Lakh

Dec 23, 2022 08:22 PM
Naveen UL Haq - SOLD
Afghanistan fast bowler Naveen UL Haq is sold to Lucknow Super Giants for INR 50 Lakh

Dec 23, 2022 08:21 PM
Anmolpreet Singh - SOLD
Anmolpreet Singh is sold to SRH for INR 20 Lakh

Dec 23, 2022 08:20 PM
Adam Zampa - SOLD
Adam Zampa too is back in the Auction and he is sold to the Rajasthan Royals for INR 1.5 Crore

Dec 23, 2022 08:18 PM
Akeal Hosein - SOLD
Akeal Hosein is sold to Sunrisers Hyderabad for INR 1 Crore

Dec 23, 2022 07:43 PM
Shivam Singh - SOLD
Shivam Singh attracts a bid from Punjab Kings and is SOLD for INR 20 Lakh

Dec 23, 2022 07:43 PM
Bhagath Varma - SOLD
Bhagath Varma is SOLD to CSK for INR 20 Lakh
Dec 23, 2022 07:42 PM
Mohit Rathee - SOLD
All-rounder Mohit Rathee is SOLD to Punjab Kings for INR 20 Lakh
Dec 23, 2022 07:41 PM
Nehal Wadhera - SOLD
All-rounder Nehal Wadhera is SOLD to Mumbai Indians for INR 20 Lakh

Dec 23, 2022 07:40 PM
Fast bowler Trilok Nag - UNSOLD

Dec 23, 2022 07:40 PM
Utkarsh Singh - UNSOLD
Utkarsh Singh with a base price of INR 20 Lakh is UNSOLD

Dec 23, 2022 07:32 PM
Nitish Kumar Reddy - SOLD
Wicket-keeper Nitish Kumar Reddy is sold to Sunrisers Hyderabad for INR 20 Lakh

Dec 23, 2022 07:30 PM
Namibia's David Wiese - SOLD
Namibia's David Wiese is sold to Kolkata Knight Riders for INR 1 Crore

Dec 23, 2022 07:29 PM
All-rounder Sumeet Verma - UNSOLD

Dec 23, 2022 07:28 PM
Shams Mulani - SOLD
All-rounder Shams Mulani is sold to Mumbai Indians for INR 20 Lakh

Dec 23, 2022 07:27 PM
Joshua Little is sold to Gujarat Titans for INR 4.4 Crore

Dec 23, 2022 07:26 PM
Fast bowler Mohit Sharma is sold to Gujarat Titans for INR 50 Lakh

Dec 23, 2022 07:19 PM
Rajan Kumar - SOLD
Fast bowler Rajan Kumar is sold to RCB for INR 70 Lakh

Dec 23, 2022 07:17 PM
Vishnu Vinod - SOLD
Wicket-keeper Vishnu Vinod is sold to Mumbai Indians for INR 20 Lakh

Dec 23, 2022 07:11 PM
Prerak Mankad - SOLD
Prerak Mankad is sold to LSG for INR 20 Lakh

Dec 23, 2022 07:10 PM
Duan Jansen - SOLD
Duan Jansen is sold to Mumbai Indians for INR 20 Lakh

Dec 23, 2022 07:09 PM
Mayank Dagar - SOLD
Mayank Dagar is sold to Sunrisers Hyderabad for INR 1.8 Crore

Dec 23, 2022 07:06 PM
Will Smeed from England - UNSOLD

Dec 23, 2022 07:06 PM
Manoj Bhandage - SOLD
Manoj Bhandage is sold to Royal Challengers Bangalore for a base price of INR 20 Lakh

Dec 23, 2022 07:05 PM
Harpreet Bhatia - SOLD
Harpreet Bhatia is sold to Punjab Kings for INR 40 Lak

Dec 23, 2022 07:04 PM
Amit Mishra - SOLD
Spinner Amit Mishra is sold to LSG for INR 50 Lakh

Dec 23, 2022 07:04 PM
Piyush Chawla - SOLD
Piyush Chawla is sold to Mumbai Indians for INR 50 Lakh

Dec 23, 2022 06:53 PM
IPL mini-auction so far
Players Sold: 37

Overseas Players Sold: 18
Money Spent: ₹1,39,90,00,000
Total Slots left: 49
Dec 23, 2022 06:44 PM
IPL mini-auction : Major highlights
Kane Williamson (Rs. 2 crore) GT
Harry Brook (Rs. 13.25 crore) SRH
Mayank Agarwal (Rs. 8.25 crore) SRH
Sam Curran (Rs. 18.50 crore) PBKS
Jason Holder (Rs. 5.75 crore) RR
Cameron Green (Rs. 17.50 crore) MI
Ben Stokes (Rs. 16.25 crore) CSK
Phil Salt (Rs. 2 crore) DC
Reece Topley (Rs. 1.9 crore) RCB
Jhye Richardson (1.5 crore) MI
Adil Rashid (Rs. 2 crore) SRH
Vivrant Sharma (Rs. 2.6 crore) SRH
K. S. Bharat (Rs. 1.2 crore) GT
Shivam Mavi (Rs. 6 crore) GT
Mukesh Kumar (Rs. 5.5 crore) DC
Manish Pandey (Rs. 2.4 crore) DC
Will Jacks (Rs. 3.20 crore) RCB
Kyle Jamieson (Rs. 1 crore) CSK
Dec 23, 2022 06:37 PM
Kolkata Knight Riders have bought just two players out of 11 slots available. They have Rs 5.55 crore in their purse

Dec 23, 2022 06:32 PM
Chennai Super Kings have already filled 5 of the 7 slots available and they have Rs 1.9 crore left in their purse

Dec 23, 2022 06:05 PM
Kyle Jamieson - SOLD
Kyle Jamieson with a base price of INR 1 Crore has an opening and winning bid from the CSK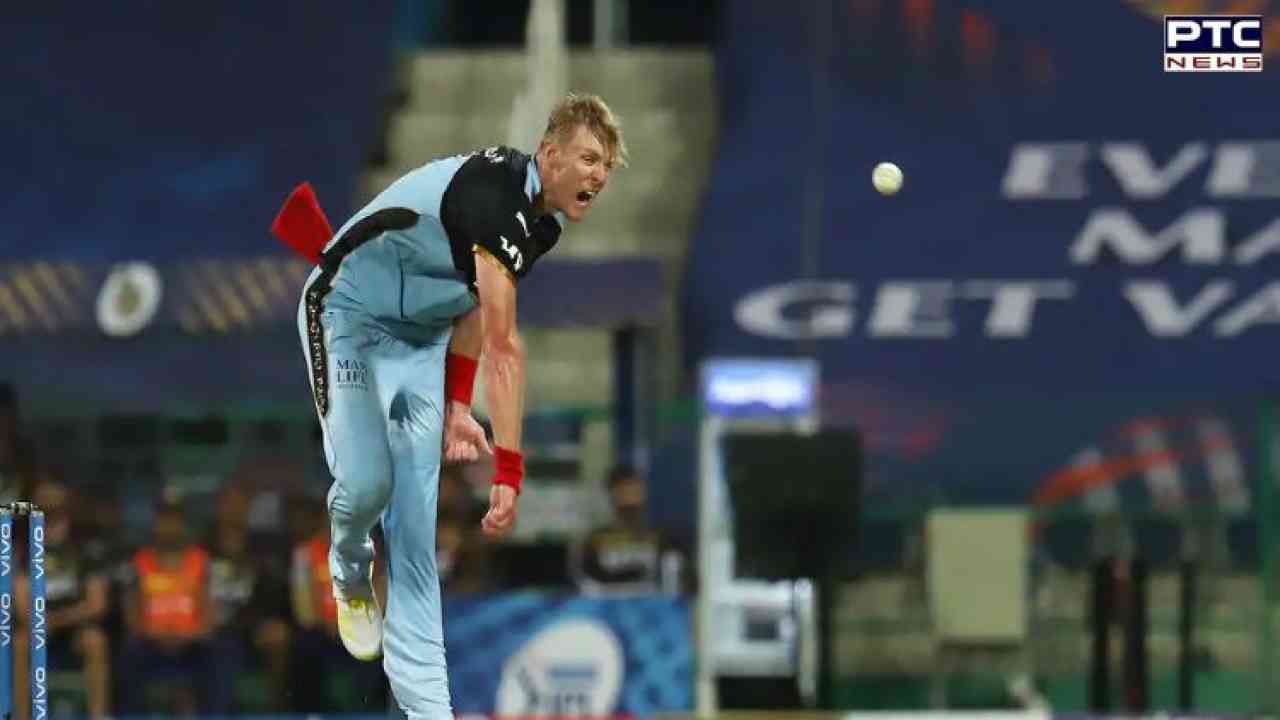 Dec 23, 2022 06:03 PM
Riley Meredith , Dasun Shanaka , Jimmy Neesham - UNSOLD

Dec 23, 2022 05:59 PM
Daniel Sams - SOLD
Daniel Sams is sold to LSG for INR 75 Lakh

Dec 23, 2022 05:59 PM
Romario Shepherd is sold to Lucknow Super Giants for INR 50 Lakh

Dec 23, 2022 05:51 PM
Manish Pandey - SOLD
Manish Pandey is sold to Delhi Capitals for INR 2.4 Crore

Dec 23, 2022 05:48 PM
Paul Stirling- UNSOLD

Dec 23, 2022 05:29 PM
Himanshu Sharma - SOLD
Himanshu Sharma is sold to RCB for INR 20 Lakh

Dec 23, 2022 05:27 PM
Shivam Mavi - SOLD
Shivam Mavi with a base price of INR 40 Lakh and his current bid is INR 5 Crores with the Gujarat Titans

Dec 23, 2022 05:11 PM
Yash Thakur - SOLD
Yash Thakur sold to the Lucknow Super Giants for INR 45 Lakhs

Dec 23, 2022 05:10 PM
Vaibhav Arora - SOLD
Vaibhav Arora is sold to KKR for INR 60 Lakhs
Dec 23, 2022 05:07 PM
Upendera Yadav - SOLD
Upendera Yadav moves to SRH for INR 25 Lakhs

Dec 23, 2022 05:06 PM
Srikar Bharat - SOLD
Srikar Bharat is sold to Gujarat Titans for INR 1.20 Crore

Dec 23, 2022 05:00 PM
Nishant Sindhu - SOLD
Nishant Sindhu is sold to CSK for INR 60 Lakh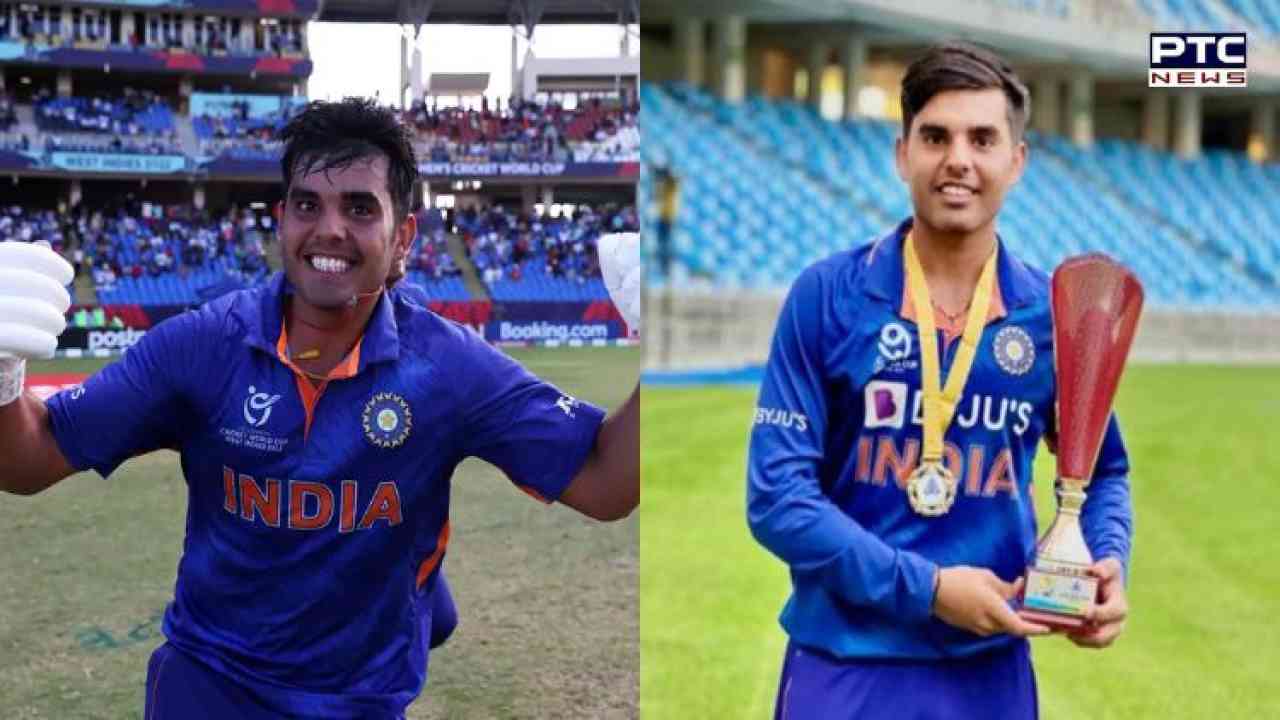 Dec 23, 2022 04:59 PM
Sanvir Singh - SOLD
Sanvir Singh is sold to SRH for INR 20 Lakh

Dec 23, 2022 04:57 PM
Samarth Vyas - SOLD
Samarth Vyas is sold to SRH for INR 20 Lakh

Dec 23, 2022 04:56 PM
Vivrant Sharma - SOLD
Vivrant Sharma is sold to Sunrisers Hyderabad for base price of INR 20 Lakh

Dec 23, 2022 04:50 PM
Shaik Rasheed - SOLD
Shaik Rasheed is sold to Chennai Super Kings for a base price of INR 20 Lakh

Dec 23, 2022 04:48 PM
Anmolpreet Singh- UNSOLD

Dec 23, 2022 04:34 PM
Moment of pride
That moment when Curran SM became the most expensive player to be bought in the history
Dec 23, 2022 04:32 PM
Mayank Markande - SOLD
Mayank Markande sold to Sunrisers Hyderabad for an amount of 50 lakh

Dec 23, 2022 04:27 PM
Adil Rashid - SOLD
England's leg-spinner Adil Rashid is sold to Sun Risers for INR 2 Crore

Dec 23, 2022 04:25 PM
Jhye Richardson - SOLD
Australia's Jhye Richardson is sold to Mumbai Indians for INR 1.5 Crore

Dec 23, 2022 04:24 PM
Ishant Sharma - SOLD
Ishant Sharma is sold to Delhi Capitals for INR 50 Lakhs

Dec 23, 2022 04:22 PM
Phil Salt is sold to Delhi Capitals for INR 2 Crore

Dec 23, 2022 04:22 PM
Topley is sold to Royal Challengers Bangalore for INR 1.9 Crore

Dec 23, 2022 04:20 PM
Jaydev Unadkat is sold to Lucknow Super Giants for INR 50 Lakh

Dec 23, 2022 04:16 PM
Tom Banton goes UNSOLD

Dec 23, 2022 04:10 PM
Litton Das - UNSOLD
Litton Das with a base price of INR 50 Lakh goes unsold

Dec 23, 2022 04:08 PM
IPL mini-auction: Highlights so far
Sam Curran - 18.50 (Punjab Kings)
Cameron Green - 17.5 (Mumbai Indians)
Ben Stokes - 16.25 (Chennai Super Kings)
Harry Brook - 13.25 (Sunrisers Hyderabad)
Jason Holder - 5.75 (Rajasthan Royals)
Dec 23, 2022 03:53 PM
IPL mini-auction: Highest paid players so far
Sam Curran (Rs 18.50 crore) PBKS
Cameron Green (Rs. 17.50 crore) MI
Ben Stokes (Rs. 16.25 crore) CSK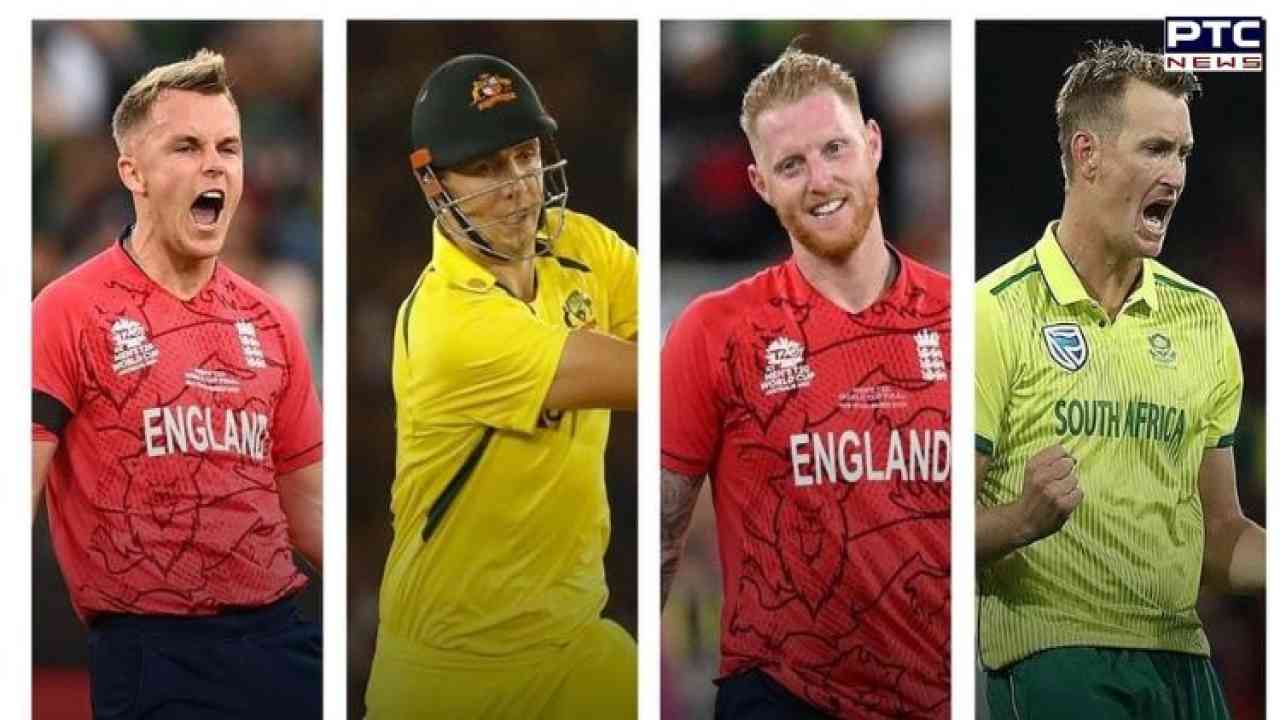 Dec 23, 2022 03:46 PM

Ben Stokes - SOLD

Ben Stokes is sold to CSK for INR 16.25 Cr


Dec 23, 2022 03:38 PM

Cameron Green - SOLD

Cameron Green is sold to Mumbai Indians for INR 17.5 Crore


Dec 23, 2022 03:33 PM

Jason Holder - SOLD

Jason Holder is sold to Rajasthan Royals for INR 5.75 Crore


Dec 23, 2022 03:29 PM

Odean Smith - SOLD




Odean Smith has been sold to Gujarat Titans for 50 lakh

Dec 23, 2022 03:26 PM

Sam Curran - SOLD

Sam Curran is sold for a whopping INR 18.50 Crore to the Punjab Kings


Dec 23, 2022 03:23 PM

Sam Curran under the hammer

CSK and PBKS in an intense bidding war for all-rounder Sam Curran


Dec 23, 2022 03:19 PM

Shakib Al Hasan - UNSOLD

Shakib Al Hasan with a base price of INR 1.5 Crore is UNSOLD


Dec 23, 2022 03:18 PM

IPL mini-auction: Latest warp-up

Kane Williamson- Gujarat Titans- Rs. 2 crore

Harry Brook- Sunrisers Hyderabad- Rs. 13.25 crore

Mayank Agarwal- Sunrisers Hyderabad- Rs.8.25 crore

Ajinkya- CSK- 50 lac

Joe Root- Unsold

Dec 23, 2022 03:15 PM

IPL mini auction

Joe Root goes unsold


Dec 23, 2022 03:12 PM

Ajinkya Rahane has been sold to CSK for his base price of 60 lakh


Dec 23, 2022 03:12 PM




Mayank Agarwal sold to SunRisers for INR 8.25 Crore

Dec 23, 2022 02:58 PM

Punjab Kings & Royal Challengers Bangalore are gunning for the Team India batter

Current bid with Punjab Kings at INR 2.8 Crore


Dec 23, 2022 02:56 PM

Harry Brook sold to Sunrise

England's Harry Brook is SOLD for INR 13.25 Crore to SunRisers


Dec 23, 2022 02:50 PM

Harry Brook is next under the hammer with a base price of INR 1.5 Crore

Rajasthan Royals & Royal Challengers Bangalore in a fierce bidding war at the moment

Dec 23, 2022 02:47 PM

Kane Williamson (Rs 2 crore base price) is sold to Gujarat Titans


Dec 23, 2022 02:40 PM

IPL mini auction underway

The IPL 2023 auction is underway in Kochi with some big names set to go under the hammer


India's biggest sporting gala is not too far from the horizon but the buzz for the Indian Premier League begins this December with the player auctions. The IPL auctions are a tense and exciting affair as teams try to outbid each other for some of the hottest properties in T20 cricket. The 16th edition of the IPL will see 991 players register for the auctions which are to be held in Kochi on the 23rd of December, 2022.

Also Read| Vigilance Bureau arrests ASI in corruption case for taking bribe Rs 5,000

A quick recap

England players were in demand as batter Harry Brook earned a Rs 13.25 crore winning from Sunrisers Hyderabad. India international Mayank Agarwal was also bought by Sunrisers Hyderabad for Rs 8.25 crore. New Zealand stalwart Kane Williamson was sold at Rs 2 crore to Gujarat Titans.




Sam Curran becomes the most expensive player ever to be brought in IPL

He goes BIG - INR 18.50 Crore & will now play for Punjab Kings




Out-of-favour India batter Ajinkya Rahane was sold at his base price of Rs 50 lakh to Chennai Supper Kings, the only bidder for the player. South Africa batter Rilee Rossouw and Bangladesh al-rounder Shakib-Al-Hasan went unsold. West Indies all-rounder Jason Holder was sold to Rajasthan Royals for Rs 5.75 crore, Daniel Sams is sold to LSG for INR 75 Lakh ,Manish Pandey is sold to Delhi Capitals for INR 2.4 Crore ,Yash Thakur sold to the Lucknow Super Giants for INR 45 Lakhs and many more.








- PTC NEWS