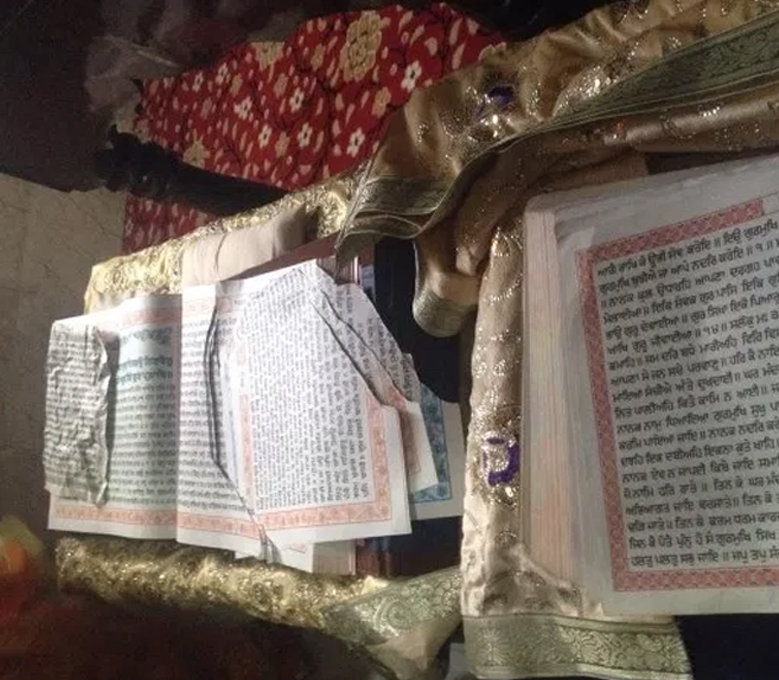 President of Shiromani Gurdwara Prabandhak Committee, Prof. Kirpal Singh Badungar, expressed deep sorrow over the disrespect of Sri Guru Granth Sahib by a person at Talwandi Bhangvan, Tehsil of Ajnala district.
He said that the matter was immediately sent to the case of a probationary committee, according to the report, the incident was recorded in the CCTV, due to which Ranjit Masih has been found as the accused. He has been arrested by a leading police officer.
The SGPC president said that the person accused is a Christian, and so a letter will be written to the head of the Christian community, and will also be asked to take strictest steps to prevent these incidents in the future.
Prof. Badungar said that with this heartfelt incident, the minds of the Sikhs have been badly hurt. It is very painful to have such incidents repeatedly.
He said that the administration was not successful in preventing the incidents. It is due to the dismal performance of the administration that people have guts like these to carry out in the Gurdwara Sahib.
He demanded that strict action should be taken against the accused for this incident so that no such demeaning acts happen in future.
—PTC News