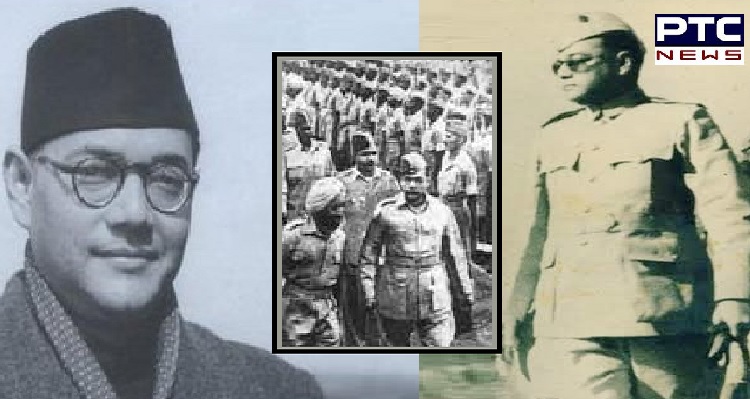 Subhas Chandra Bose Death Anniversary: The Indian Nationalist whose obstinate patriotism made him a legend in India, is the one who tries to take out India from the British rule, during World War II with the help of Nazi Germany and imperial Japan. Netaji Subhas Chandra Bose was a became Congress President in 1938 and 1939, while he had been the leader of the younger wing of the Indian National Congress in the late 1920s and 1930s. However, Bose left Congress leadership positions in 1939 due to some issues with Mahatma Gandhi and the Congress High Command.
Also, Netaji Subhas Chandra Bose was placed under the house arrest by the Britishers before he escaped from India in 1940. Likewise, Subhas Chandra Bose arrived in Germany in April 1941. Then in November 1941, a free India Centre was established in Berlin and also a free India Radio was set up too, with the help of German funds. Therefore, Netaji Bose used to broadcast nightly. Furthermore, Subhas Chandra Bose met Adolf Hitler, in his only meeting in late May 1942. Hitler offered Bose to arrange for a submarine.
Also Read: Bal Gangadhar Tilak Birth Anniversary: Unknown facts of the Social Activist and Teacher
During this time, Subhas Chandra Bose became a father. His wife Emilie Schenkl, gave birth to a baby girl on November 1942.  Bose used to say, "It is blood that can pay the price of freedom. Give me blood and I will give you freedom!". There was one more quote of the Indian Nationalist and the revolutionary Subhas Chandra Bose, "No real change in history has ever been achieved by discussions." The legend has undoubtedly has done a lot for his nation and therefore the people across the nation are remembering Subhas Chandra Bose on his death anniversary.
-PTC News