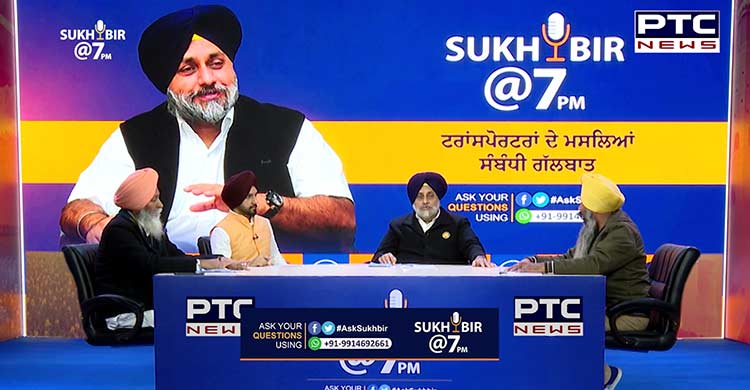 With less than a fortnight left for the elections 2022, all parties are flexing muscles to garner the vote bank. Amid the ban proposed on the election rallies by the election commission, Shiromani Akali Dal president Sukhbir Singh Badal is connecting with the masses through its virtual campaign.

In the ninth episode of Sukhbir @ 7pm, SAD chief Sukhbir Singh Badal held a brief conversation on the issues being faced by the transportation fraternity.  Jugraj Singh, member of All Punjab Truck Operator Union Core Committee member and Sukhwinder Singh from Patiala member of All Punjab Truck Ekta Union Core Committee were among the panelists.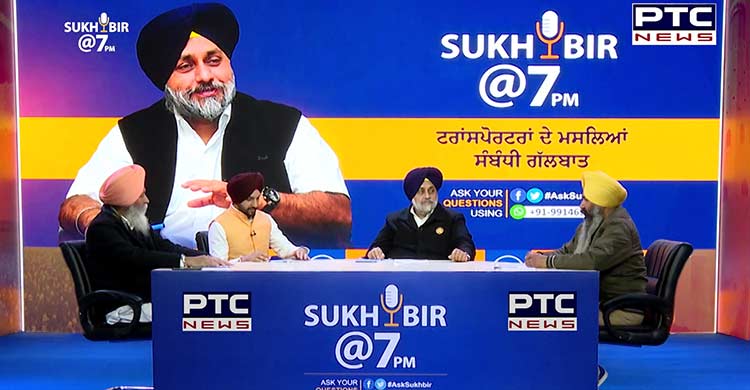 Sharing his vision party president Sukhbir Singh Badal said "When a Punjabi is trying to set business the first idea that comes to his mind is of transportation. No matter if it is Bangalore or Canada you will see Punjabis are dominating the transportation business all over the world. We by nature feel comfortable in this business; therefore supporting it is very important for the economy of state."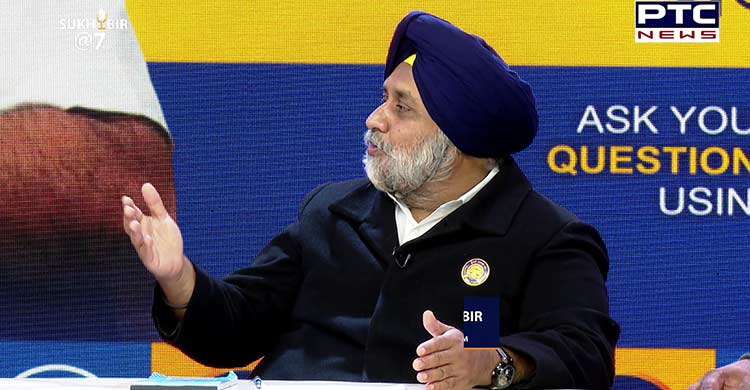 "Over a million families run their homes from their transportation business. But you see none of them has a lot of trucks or automobiles. Most of them are running just one or two trucks, which merely feeds their family."
Taking jibe at the former CM captain Amarinder Singh, Chief Minister Candidate of SAD said "In the last five years congress under the Captain Amarinder Singh unexpectedly shut this business down. That led to exploitation. Many families in Punjab who were dependent on this for their bread and better had to go through a tough phase, and hence I firmly believe that truck unions should be restored.
In my opinion to solve this issue we should set up a committee, headed by the SDM- joined by the members of truck union. This committee will be one stop solution for the numerous challenges that are being faced today."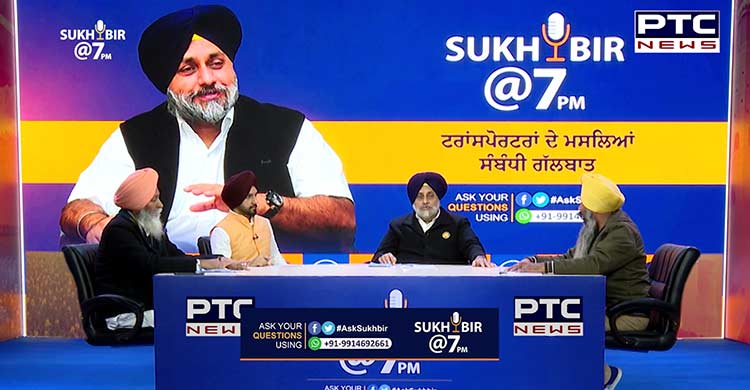 Raising his query panelist Jugraj Singh said, "Badal Sahab we agree to all your points. You have mentioned this transportation business in your manifesto as well. First of all I would like to ask you that will you offer any insurance or educational set–up for our drivers, conductors or cleaners, because in future we may face extreme shortage of drivers in our profession?
Replying to this Sukhbir Singh Badal said "In our manifesto we have mentioned that we will set up a 'Transport Welfare Board' that will act as advisory committee to the chief minister. You see governments roll out policies for different professions without involving the experts from the specific field. SAD has a very clear stance on it; we want the expertise of professionals before drafting any policy for them. So this board will receive grant of rupees 25 crore per year that will provide medical and life insurance cover to the transportation fraternity".
Every district will get heavy driving and mechanic training centre to compensate the shortages we are facing for drivers.
For more details check out the full Episode of Sukhbir @ 7