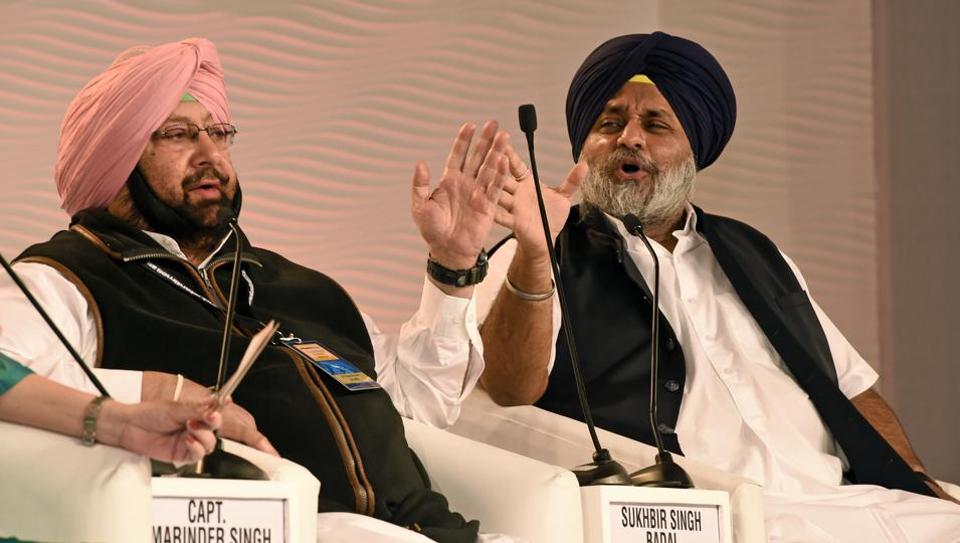 Sukhbir Badal asks Captain not to play politics over historic increase in msp of Kharif crops
Shiromani Akali Dal (SAD) president Sukhbir Singh Badal today asked Punjab chief minister Capt Amarinder Singh not to play politics over the historic increase in minimum support price (msp) of paddy and other crops and show grace and acknowledge the immense benefit given to Punjab farmers by Prime Minister Narender Modi.
In a statement here, the SAD president said it did not behove a chief minister to deny the largesse meted out to farmers of his State. He said the Rs 200 per quintal increase in paddy had resulted in an individual increase of Rs 6,000 per acre to every farmer. Mr Badal said farmers would accrue additional revenue of Rs 4,500 per acre due to the msp hike in this season alone. He said the State agricultural marketing board would net additional revenue of around Rs 200 crore by way of market fee and rural development fund. "Arhatiyas will earn Rs 100 crore".
Mr Badal said all these facts proved that the recent hike in msp would boost Punjab's economy. He said besides paddy, farmers growing cotton would get an additional income of around Rs 10,000 per acre.
"All this is as per the Swaminathan Commission report ensuring 50 per cent increase on input costs. Even Dr Swaminathan, who submitted his report to the UPA government in 2006 only to have it put in the cold storage, has welcomed the NDA government's decision to implement it finally".
The SAD president said it was unfortunate that Capt Amarinder had set it upon himself to again try to befool farmers on this issue.
"An attempt is being made to deride the increase and even state that it is not as per Dr Swaminathan Commission report when the venerable agri-scientist has hailed the decision. This amounts to playing anti-farmer politics as Capt Amarinder as well as the Congress party have never made any attempt to better the lot of the Punjab farmer. Capt Amarinder promised Rs 90,000 crore comprehensive loan waiver which remains on paper only. It would be better if the Congress CM improves his track record and delivers on his promises which he swore by holding the holy 'gutka' in his hand".
Mr Badal also pointed out that the establishment of a formula of 50 per cent profit on input costs including labour, machinery, imputed cost of family labour and land lease cost would result in proportionate increase in msp of all crops annually. He said in case of Punjab the benefit would be more due to the free power facility for agri pump sets introduced by S Parkash Singh Badal which was giving an additional benefit of Rs 3,000 per acre to farmers. He said in direct contrast Punjab agriculture suffered for decades due to the flawed policies of successive Congress governments which never ever increased msp levels by such huge margins as done by the NDA government.
"This is the reason Punjab slipped into an agrarian crisis. We are thankful to PM Narendra Modi's decisive politics aimed at boosting farm economy even as the State government is showing lack of any political will to take any pro-farmer decision", the SAD president added.