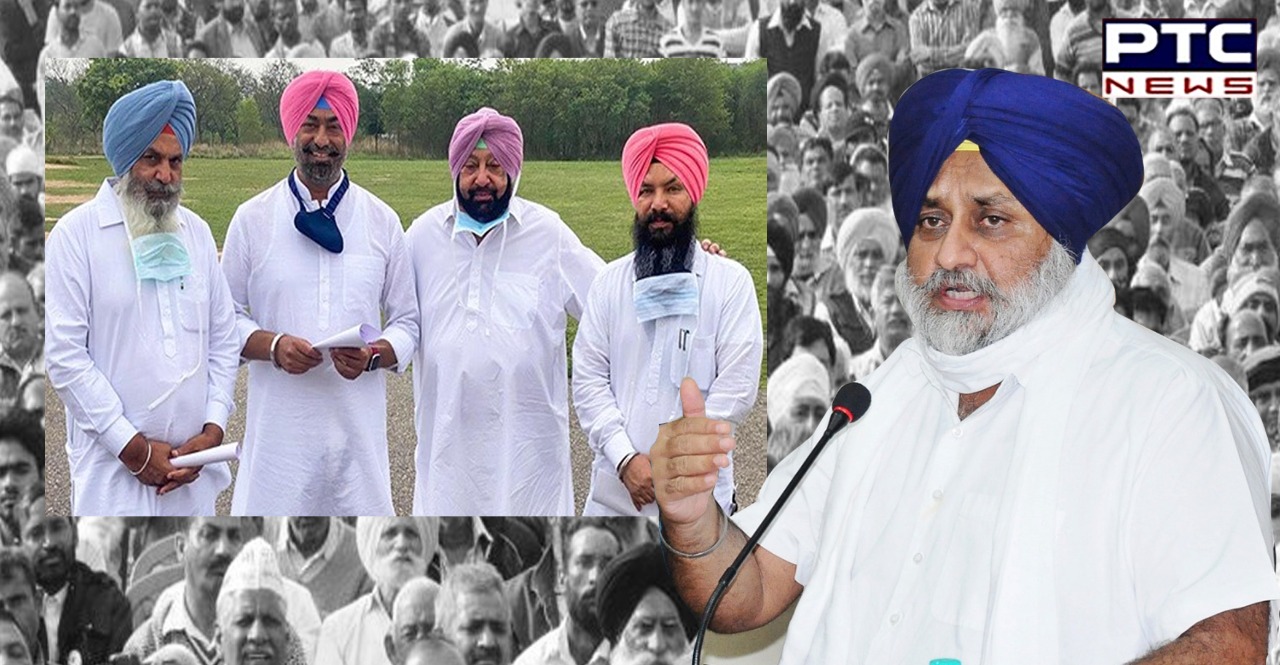 SAD President on Sukhpal Khaira: Shiromani Akali Dal (SAD) President Sukhbir Singh Badal on Thursday said that the Congress and Aam Aadmi Party (AAP) were playing a fixed match and that AAP had continuously allowed its MLAs to shift their loyalties to the Congress party as part of an unofficial tie-up with it.

He termed this as a constitutional and democratic fraud perpetrated on the people of the State.
Reacting to Bholath legislator Sukhpal Khaira and two other AAP legislators Jadev Singh Kamalu and Pirmal Singh Khalsa joining the Congress camp in the presence of Chief Minister Captain Amarinder Singh, Sukhbir Singh Badal said "this proves beyond any doubt the Congress and AAP are one and the same."
Also Read | Myths and Facts of COVID-19 vaccination in India; here is what PM Modi govt doing to vaccinate Indians
"The Congress routinely takes AAP legislators on deputation as and when needed, particularly during elections, and has now again taken three legislators on board during a time when chief minister Capt Amarinder Singh is facing a challenge to his chair," said the Shiromani Akali Dal president.
Also Read | Third wave of coronavirus in Maharashtra? Over 8,000 children test positive in 1 district
Sukhbir Singh Badal said it was shocking that all constitutional requirements had been thrown to the winds with turncoat AAP legislators allowed to keep their seats in the Vidhan Sabha only because they were supporting the Congress government.
He said AAP legislators were allowed to keep their membership of the Vidhan Sabha despite leaving the parent party, forming new parties and even switching over to the Congress openly. "This is also a democratic fraud on the people who elected these members as AAP legislators".
Giving the instance of Sukhpal Khair, Badal said Khaira, who was elected to the Vidhan Sabha on the AAP ticket, left the party to form his own outfit – People Ekta Party in January 2019. He said after this Khaira had even contested the Bathinda Lok Sabha elections as a PEP candidate and even lost his security deposit.
Click here to follow PTC News on Twitter
-PTC News