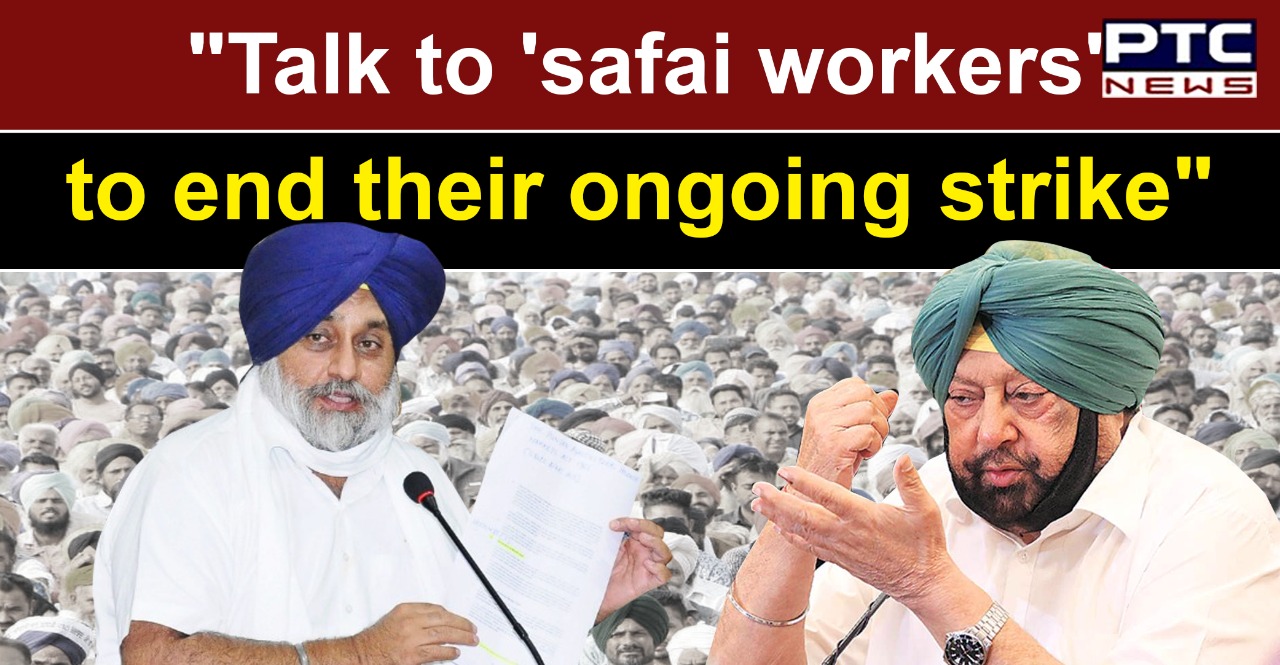 Coronavirus Punjab: Shiromani Akali Dal (SAD) President Sukhbir Singh Badal on Friday asked the Chief Minister Captain Amarinder Singh to talk to 'safai' workers directly to end their ongoing strike or else the State could have to face several other diseases at a time when it was battling Covid-19.

SAD President said it was condemnable that despite the fact that safari workers were on strike at many places in the State since the last fortnight, the government was adopting a callous attitude towards their grievances and refusing to solve them.
Also Read | Coronavirus India Updates: Myths and Facts of COVID-19 vaccination; here is what PM Modi govt doing to vaccinate Indians
Stating that 'safai' workers had done commendable work during both the first and second wave of coronavirus in Punjab at grave personal risk, Sukhbir Singh Badal said "the government should not adopt such an insensitive attitude towards these front line workers."
Also Read | Captain Amarinder Singh extends coronavirus restrictions in Punjab, limit on passengers in Pvt vehicles removed
"The chief minister must call the workers for talks immediately and resolve all their pending issues. Not doing so could result in a further burden on healthcare institutions due to increasing diseases due to unhygienic conditions. The State's health institutions which are combating Covid can ill afford such a development," the Shiromani Akali Dal said.
Badal said the safai workers had been agitating for regularization of their services since the last few years and this demand should be accepted immediately.
He said besides this the safai workers were being given low wages by contractors and this practice should be ended. He said the workers were also complaining that they were not getting benefits like contribution into their provident fund by the government as well as gratuity.
"Even insurance cover at some places has lapsed or is on the verge of lapsing. I urge the chief minister to look into this issue urgently and resolve it at the earliest", the SAD President added.
Click here to follow PTC News on Twitter
-PTC News