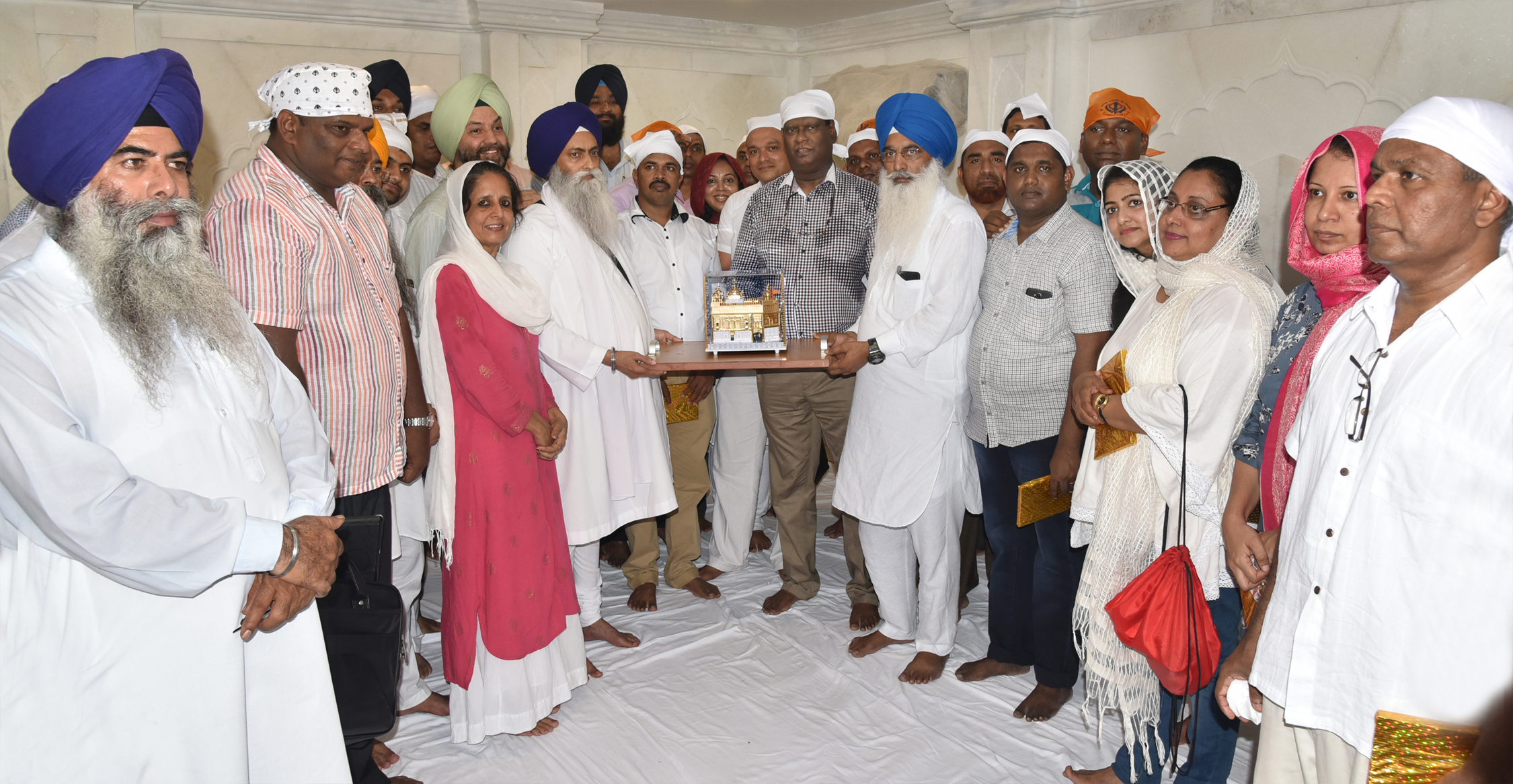 Sri Lanka's Supreme Court Judge Nalin Perera, along with 33 judges of various courts, paid homage to Srikhmani Srikumar Singh Sri Darbar on symbols of commonality for the entire humanity.
They gained information about the Sikh religion and paid due respect to Sri Harmandir Sahib. Mr. Nalin Perera said that we have heard praise of Sachkhand Sri Harmandir Sahib many times and have finally been lucky enough to visit the Gurdwara sahib today.
We consider ourselves fortunate.
Afterwards, at the Information Center of Sri Darbar Sahib, Sahib Singh Giani Jagtar Singh, Chief Granthi Sachkhand Sri Harmandir Sahib, Additional Secretary, SGPC Sukhdev Singh Bhura Kohna and Manager Sulkhan Singh Bhangali honored Mr. Nalin Perera with the Golden Model of Sachkhand Sri Harmandir Sahib and a set of religious books.  Apart from this, all the judges who came with them were also presented with the set of religious books.
On this occasion Additional Managers Sukhbir Singh, S. Sukhraj Singh, S. Harpreet Singh, S. Lal Singh, S. Tarvinder Singh, S. Gurveil Singh etc. were present.
-PTC News