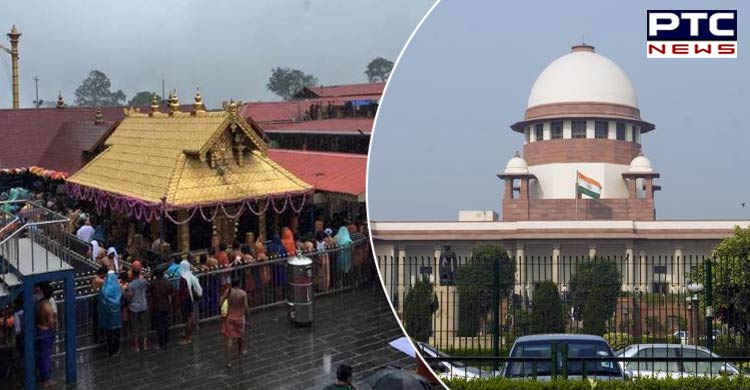 The Supreme Court will pronounce its verdict on review petitions challenging the Apex Court judgment last year, allowing women of all ages to enter Sabarimala temple. Last September, the Supreme Court lifted the ban on entry of women of all ages to the Sabarimala shrine in Kerala.
The verdict triggered violent protests and clashes. Despite the agitation, two women, with the support of the police, managed to enter the premises and offer prayers.
The Supreme Court will deliver its verdict on the review petitions asking the top court to ensure that the traditions and culture of Sabarimala Temple are protected. The temple will open on Sunday for the 'Mandalam' season, which extends till January 21.
https://www.ptcnews.tv/kabul-car-bomb-blast-kills-seven-leaves-seven-injured/
Security has been heightened around the temple complex for the two-month festival season. More than 10,000 police personnel have been deployed and Kerala Chief Minister Pinarayi Vijayan has reviewed security arrangements.
Sabarimala temple is dedicated to Lord Ayyappa, who is said to be the son of Lord Shiva and Mohini, the feminine incarnation of Lord Vishnu.
-PTC News