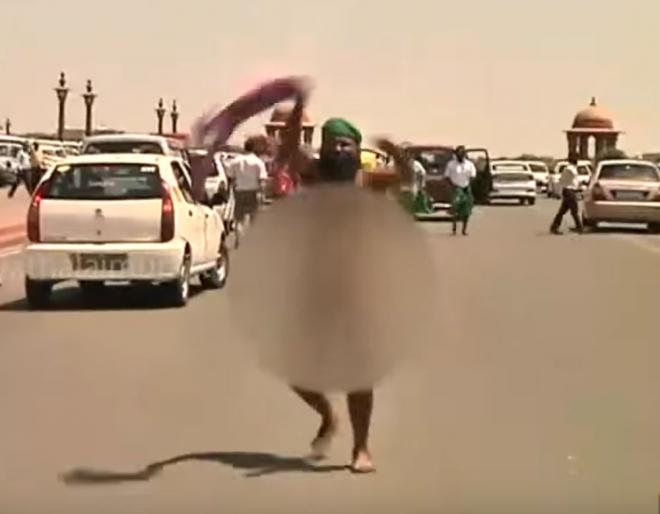 New Delhi: Farmers from Tamil Nadu, who were protesting in Jantar Mantar from past few days, had stripped outside the Prime Minister's office in North Block, New Delhi. They were protesting against farmer suicides, and demand relief package from central government.
The incident happened on Monday morning, when the representatives of the farmers agitation were taken to PMO on the promise to meet Prime Minister Narendra Modi. However, they did not get to meet him and had to hand over the memorandum to a official.
As they were escorted outside the PMO office in a police jeep, one of the farmer jumped outside the van and stripped on the road by shouting slogans against the government. Soon, two other farmers joined him and started rolling on the road.