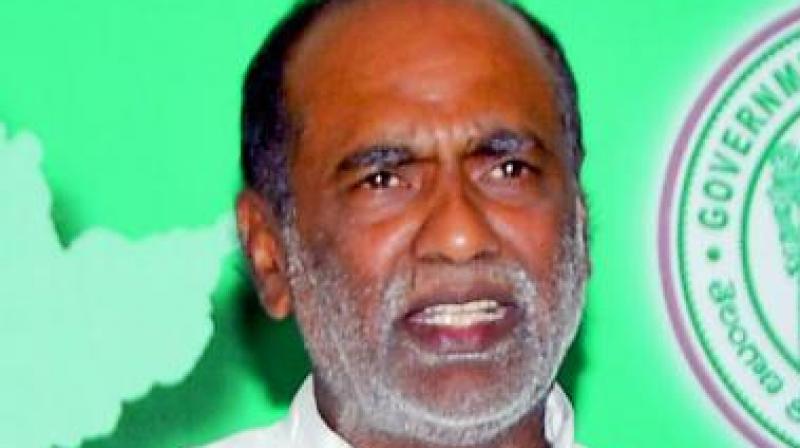 Hyderabad: The opposition BJP on Monday alleged that the TRS government in Telangana lacked sincerity towards the welfare of backward classes and a clear policy on the issue.
The state government proposed to spend Rs 1,000 crore on the welfare of Most Backward Classes (MBCs), but it did not specify who constituted the MBCs among the many backward class communities, state BJP president K Laxman alleged here.
He said, "These steps are only for vote bank politics, only to manipulate backward classes, there is no answer when asked how and for whom are you going to spend Rs 1,000 crore."
Chief Minister K Chandrasekhar Rao had said in the Legislative Assembly that Telangana is a state of weaker sections as SCs, STs, BCs and minorities constituted 85 per cent of its population, Laxman pointed out.
But, the state government did not take concrete measures for welfare of weaker sections in the last three years since it came to power, he alleged.
"Thirty six communities are mobile (nomads). There is no clarity if those 36 communities are treated as MBCs. There is no policy when asked which communities are in MBCs," he said.
The state government sought to provide quota to the backward sections among Muslims though communal reservations are against the Constitution, Laxman said. He said the BJP stalled the attempts to table a Bill for providing communal reservations in the recently-concluded Assembly with its campaign.
"The BJP is in power at the Centre. There is a democratic government at the Centre. I say that even if you take anti-Constitutional decisions and pass such a Bill because you have majority, it won't be sustainable at the Centre," he said.
The BJP leader also said that the party would fight for getting a sub-plan for the welfare of backward classes.
— PTI